Celebrating R.O.O.M: a unique program supporting free expression and artivism
February 14, 2023
At Hivos, we appreciate the power of arts and culture to provoke thoughts and emotions that can bring about positive change and more just and fair societies. This is why for more than 20 years Hivos has supported artists, journalists, bloggers, techies and creative entrepreneurs so they can work and express themselves safely and sustainably.
Our Resource of Open Minds (R.O.O.M.) program, funded by the Swedish International Development Cooperation Agency (SIDA), is specifically aimed at diversifying dialogue and debate through the disruptive power of art in order to bring about structural social change.
Hivos Southern Africa and R.O.O.M.'s research fellowship Digital Earth combined forces towards the end of 2022 to present an "Evening with R.O.O.M." The fellowship supports artists who investigate our current technological reality.
From a Vertical Atlas to traditional beer
This was a chance to relive the successful launch of Digital Earth's Vertical Atlas in October 2022. The atlas can best be described as a tool that explores our current universe of digital transformations through diagrams, interviews, essays and works of art by a diverse group of renowned artists, writers, scientists and technologists.
Documentary
The evening also included a screening of the documentary, Traditional Beer, Mbira and Cultural Criticality: A Zimbabwean Story. It explores the place of traditional symbols in Zimbabwe's national consciousness and how they influence modern art and creativity.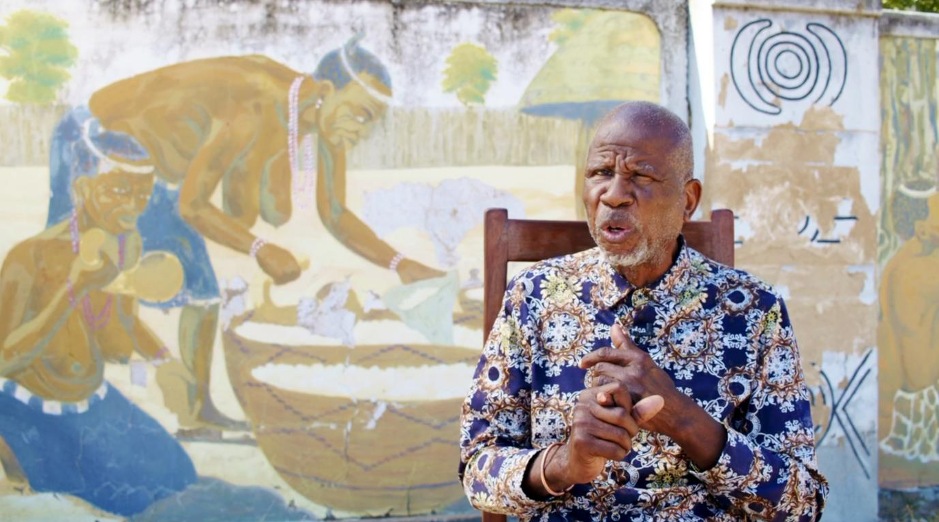 Samantha Nengomasha, R.O.O.M. Southern Africa's project manager, said the evening was "an open platform to discuss how critical issues addressed by these productions relate to each other and what feelings, thoughts, and impressions they elicit."
Navigating the Vertical Atlas
A deep-dive into the Vertical Atlas was a key aspect of the event. Two audiovisual think pieces by Atlas contributor Francois Knoetze were presented. These were titled Core Dump – New York and Core Dump – Shenzhen.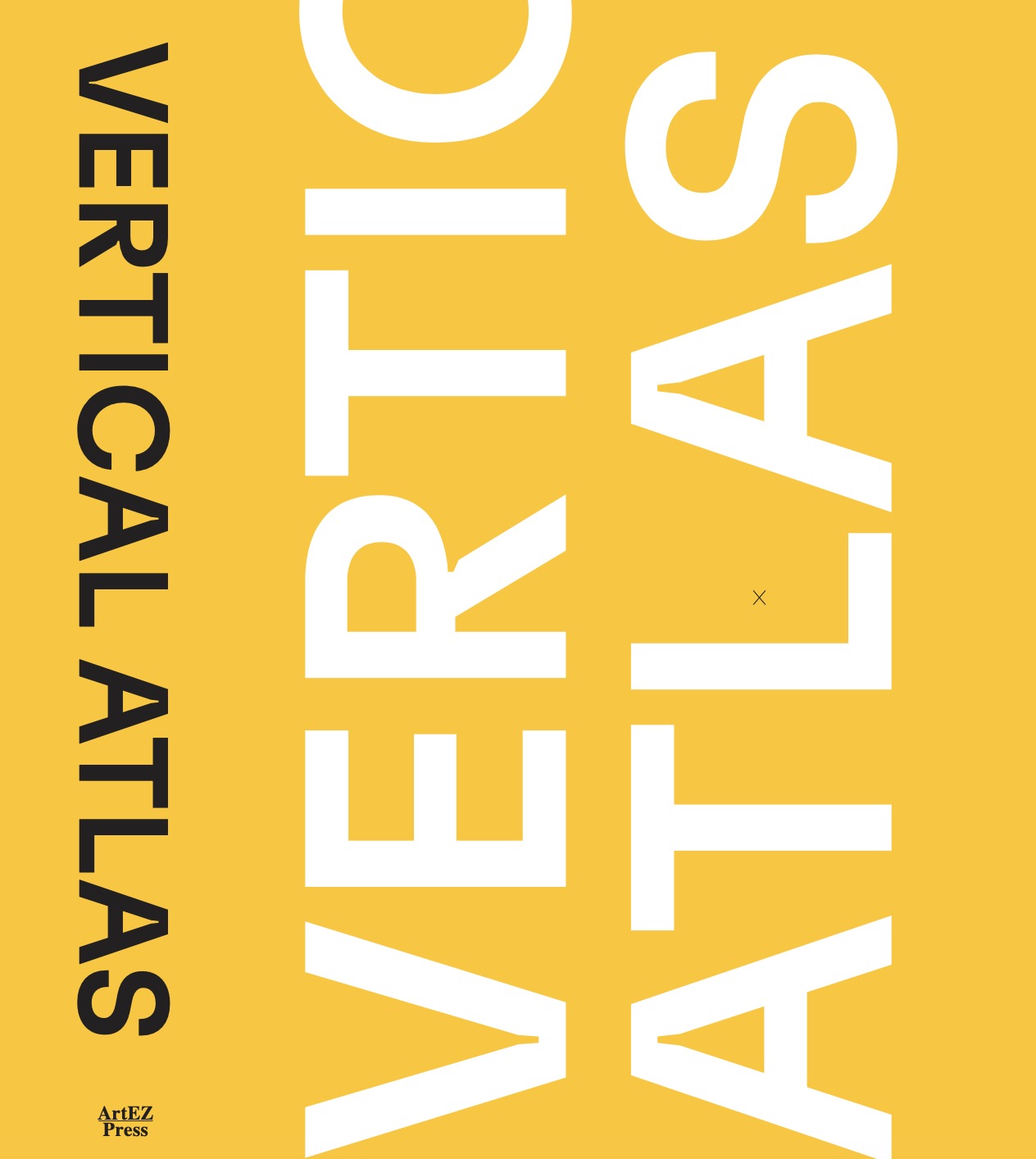 They take a unique and critical look at how resources are distributed across the world and influence our daily lives. Knoetze traces the journey of raw materials for technological products from their origin in Africa, to production facilities in the West or China, and subsequently back to pollute Africa as e-waste. Core Dump – New York and Shenzhen thus lay bare the real cost of so-called "development" for Africa and other less developed countries.
Knoetze's thought-provoking work was well received by the audience of Zimbabwean creatives, curators and partners, representatives of the National Gallery of Zimbabwe, where the event was held, and from organizations such UNESCO.
Commenting on the screening of Core Dump – New York, National Gallery of Zimbabwe director Raphael Chikukwa said, "We need to tell our own stories. The video brought back historical memories of the Cape Coast slavery fort and raise questions about how it is represented as a modern day dump of digital waste. We are consuming litter from the Global North, which is deteriorating our environment and social construct."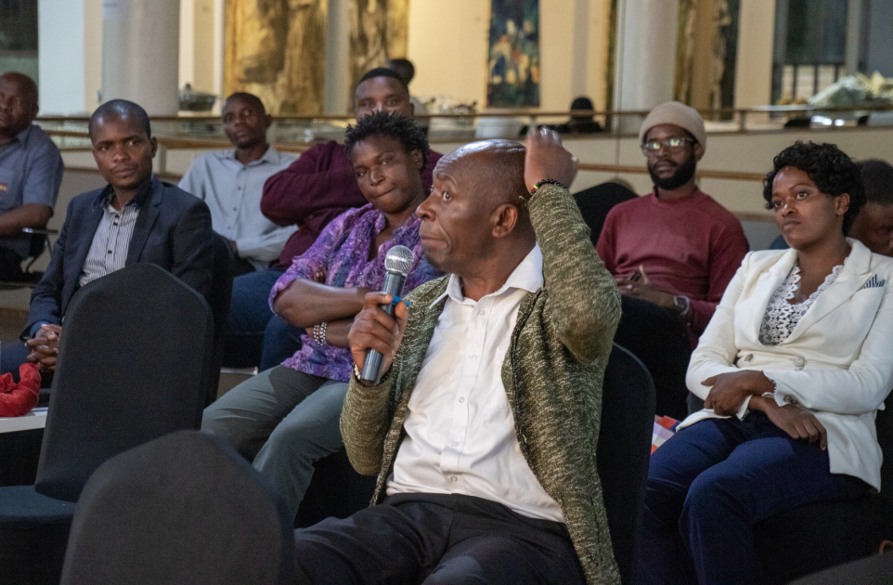 Traditional connection
The National Gallery of Zimbabwe had been exhibiting Alison Baker's "A book that cannot be read" about the cost of animal poaching. This, together with traditional objects like the mbira and claypots filled with traditional beer, created the right atmoshpere to screen Traditional Beer, Mbira and Cultural Criticality: A Zimbabwean Story.
The documentary explains the true meaning of Zimbabwe's traditional beer making process, the use of the mbira instrument, and how it is all connected with expressionism in modern Zimbabwean society. And it also showed how the R.O.O.M. program could support the free expression of contemporary artists while embracing traditional influences.
A night to remember
The evening ended like it had started with a performance from one of the key figures in the documentary: Nyamasvisva – considered a master of the mbira instrument in Zimbabwe. Nyamasvisva moved the audience with a performance that brought the night – and our R.O.O.M. program – to an unforgettable conclusion.
The journey from the Vertical Atlas to the local story of traditional beer and mbira, intertwined with the musical performance, are a fitting description of how critical artistic expression was at the heart of the R.O.O.M. program.
In her concluding remarks, Nana Zulu, Hivos Southern Africa Regional Director, said, "We are happy you could attend this 'Evening with R.O.O.M.' to celebrate the publication of the Vertical Atlas. This project, and the entire R.O.O.M. program, falls under our 'Civic Rights in a Digital Age' impact area – an important pillar of Hivos' Strategic Compass that provides spaces for critical discussions to drive informed progressive social change."