How traditional practices influence modern critical art in Zimbabwe
October 27, 2022
Our Resource of Open Minds (R.O.O.M.) program in Zimbabwe hosted a forum titled "Traditional Beer, Mbira and Cultural Criticality: A Zimbabwean Story" that explored theory on past practices and their influence on society, modern critical art, and the media.
Significance of traditional beer and the mbira
Traditional beer brewing and playing the mbira (a musical instrument historically connected to the Shona tribe) have a symbolic role in the way of life of many Zimbabweans. The two have been combined for various purposes, including celebrations and ceremonies to appease ancestors. During such events, people are brought closer to a shared consensus, while addressing various social concerns.
Beer making became a skill that was used to inspire Zimbabweans in the fight against the colonial regime, with taverns and beer halls becoming places of refuge.
By holding this forum, our R.O.O.M. program looked to highlight the diverse forms of underlying criticality in African culture, uncovering their significance in different types of African art and media, and redefining it to generate a shared understanding.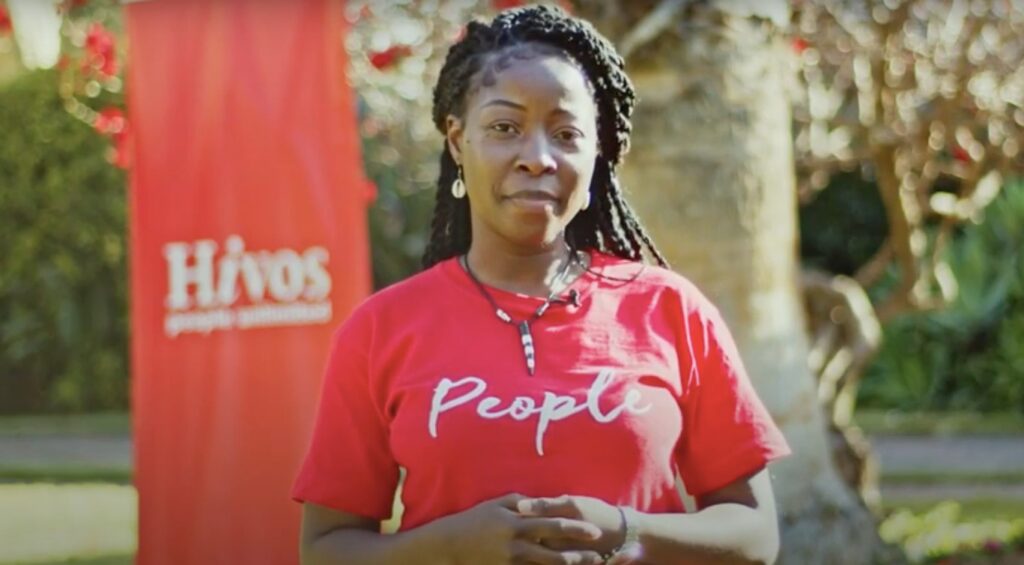 The forum produced a documentary of the same name.
Beer and music as a cultural expression
One of the key guests in the discussion was mbira and cultural artist Diana Samkange, who spoke about the symbolism and effect of the mbira on critical consciousness.
Speaking in Shona, Diana said "There is no traditional ceremony without a mbira player." [Hapana bira risina gwenyambira.] The role of the mbira player [gwenyambira] is to intercede through music, creating an ambience where all elements of existence are welcome and free to manifest themselves.
Spirituality and the social science of culture
Another key guest at the forum was renowned author and historian Pathisa Nyathi. He focused on spirituality related to the traditional beer brewing process and how this influences society.
He explained that spirituality was embedded in all traditional Zimbabwean practices, allowing the development of myriad local belief systems.
Traditional ceremonies would begin by dedicating the beer to the ancestors when starting the brewing process. Primarily, this would be done by women. Women had important roles in society, including being spiritual leaders or deities.
Colonization and commercialization
Beer making became a skill that was used to inspire Zimbabweans in the fight against the colonial regime, with taverns and beer halls becoming places of refuge. To this day, most beer halls in Zimbabwe are still named after women for this reason.
The disenfranchisement of women during the colonial period was actually a strategy to disempower them in African societies, removing them from mainstream industries, and taking over their skilful and culturally meaningful product with commercial mass production.
Similarly, substituting traditional forms of spirituality in society with Christianity upended socio-economic roles, particularly those of women, and gutted many traditional practices involving spirituality.
"The Golden Experience"
To cap off the forum, a critical artwork was created in real time. The painting, Kana Ndakorewa, depicts a traditional ceremony where music and beer are enjoyed in what was called "The Golden Experience."
The piece juxtaposes the past – through the instruments and beer, the present – through the ongoing bira (traditional ceremony), and the future – through the robotic style of the painting.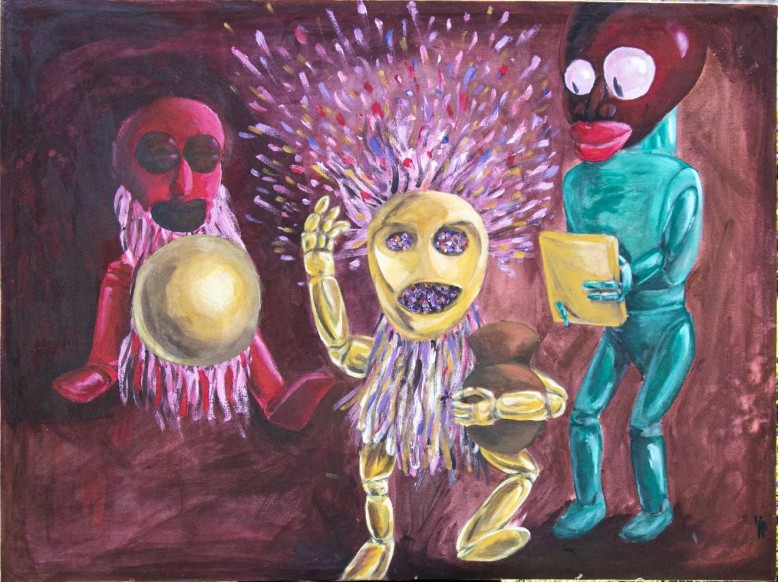 About R.O.O.M
We support artists, culture and media producers, and creative hubs in many countries around the world to freely express themselves. Our R.O.O.M. program specifically aims at diversifying dialogue and debate in society through the power of art to bring about structural social change.
The R.O.O.M. program is a part of our Civic Rights in a Digital Age impact area, which supports digital activism and campaigning, content creation, and creative collaboration between diverse practitioners who question dominant perceptions, norms and values.