Starting March 22, the Pink Film Days festival (Roze Filmdagen) and Hivos are once again joining forces. The twelve-day festival screens LGBTIQ+ films, documentaries and shorts from all over the world in the Ketelhuis in Amsterdam.
As in previous editions, we will present the Hivos Free to be Me Award to a film from a country where there is little room for the LGBTIQ+ community. This year, we're also screening a documentary of our own at a Hivos Pink Film Day for our private donors.
Hivos and Roze Filmdagen share a mission: visibility and acceptance of diversity. We think film is an excellent means to highlight diversity and spark conversations about inclusion and equality.
Special premiere
On the Hivos Pink Film Day for our donors, we launch "Behind the Numbers," a documentary made in collaboration with Human Rights in the Picture. It tells the stories of an intersex person from Zimbabwe, a lesbian couple from Bangkok, and a trans person from the Netherlands who all run into the same heteronormative obstacles, but for different reasons.
Hivos Free to be Me Award
This is the sixth time in a row that we present the Hivos Free to be Me Award at Pink Film Days. This year's winner is the Indian film "A Place of our Own" about Laila and Roshni, two trans women looking for a place to live after being evicted. It soon becomes clear that their search is also for a place in society. The film shows the discrimination and stigma that LGBTIQ+ people are up against every day. But it is also about the importance of communities and allies standing strong together.
"A Place of our Own" is a production of Ektara Collective, an independent collective of filmmakers that makes films about marginalized communities.
"This award not only recognizes our work, but is also a tribute to the grace and courage of the actors, who – despite discrimination and hostility from society – dared to play these roles. We hope the film will help strengthen the voice of the trans queer community and thus hold up a mirror to society." – Maheen Mirza of Ektara Collective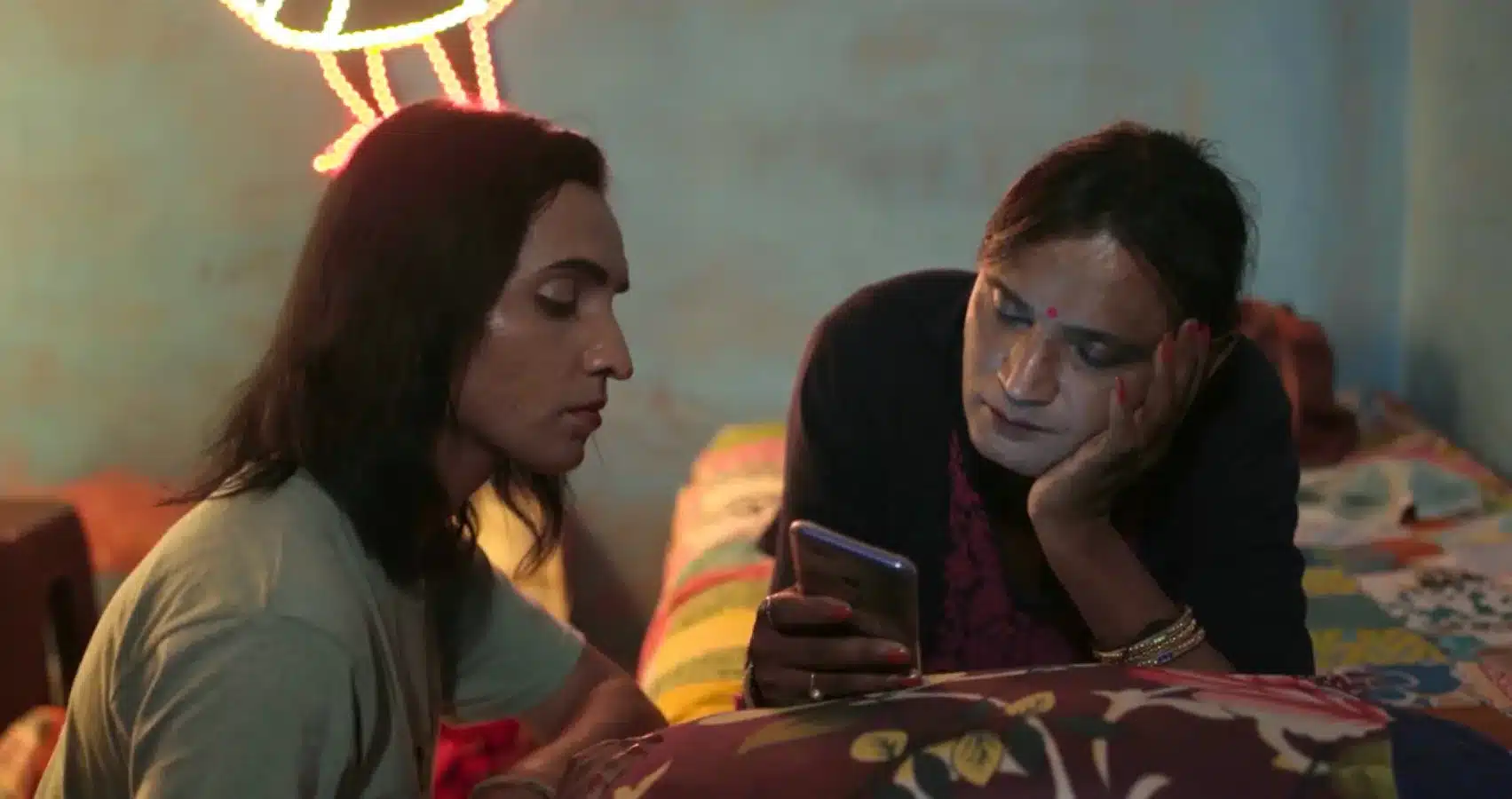 Previous winners
The Free to be Me Award gives LGBTIQ+ films and filmmakers international recognition and rewards them for their brave work. The films they make play a very important role in the social discourse. And they can use the prize money to fight for the acceptance of sexual and gender diversity in their own country.
Previous winners were: Kapana from Namibia, Valentina from Brazil (2021), Todos Cambiamos from Panama (2020), Rafiki from Kenya (2019), and Evening Shadows from India (2018).
Do you want to see the film or go to the award night?
"A Place of our Own" will be screened on the last day of the festival, Sunday April 2. The award night is scheduled for Saturday, April 1 at Het Ketelhuis in Amsterdam. Buy your ticket via https://rozefilmdagen.nl/en/2023.