The world's first ever Feminist Foreign Policy pub quiz!
By Karen Hammink, Program Development Manager Gender Equality, Diversity & Inclusion
On International Women's Day, Hivos helped organize the first ever pub quiz on Feminist Foreign Policy during the 67th Commission on the Status of Women in New York. This dynamic event generated in-depth conversations about the policy, and what it would look like to put feminist principles into practice.
During the first two weeks in March, advocates, government representatives and policy makers from all over the world gather in New York for UN's Commission on the Status of Women (CSW). Here agreement is sought on how to ensure and promote gender equality and the human rights of all women and girls. Unfortunately, in the past years the CSW has also become a space where the conservative pushback on women's rights is clearly felt. In this light, it is a hopeful sign that an increasing number of countries have adopted a Feminist Foreign Policy, or, like the Netherlands, are in the process of doing so.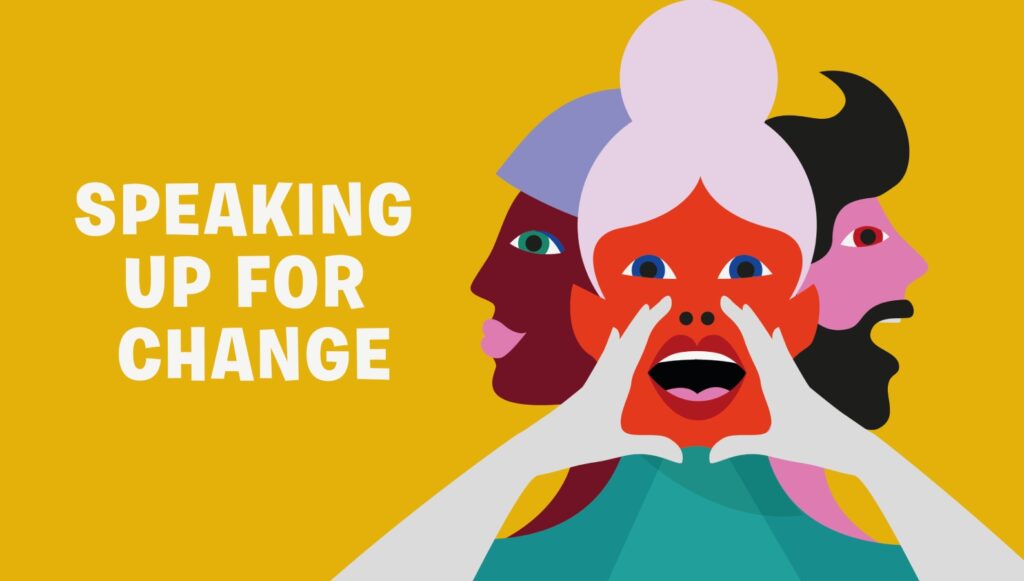 What is a Feminist Foreign Policy?
By adopting a Feminist Foreign Policy a government commits to centering the human rights of women and girls in all their diversity in its policies, practices and funding. It should apply to all areas of foreign policies, ranging from development cooperation to trade, economic affairs, diplomacy and humanitarian aid, amongst others.
Pub quiz
Amongst all the CSW's great and relevant panel debates and presentations, our (non-alcoholic!) pub quiz really stood out. The brainchild of Hivos' Quirine Lengkeek, it brought together a diverse group of activists, decision makers, advocates and representatives of international organizations, all feminists.
One round of questions was about the transformative potential of a Feminist Foreign Policy, so that it truly is inclusive. This round started with the "name the scholar" pub quiz question and introduced the concept of intersectionality. It included questions on how governments could bring an intersectional approach to their Feminist Foreign Policy. Another round was about the theme of the CSW. It asked participants questions about how a Feminist Foreign Policy relates to the digital space, making the link with the Feminist Principles of the Internet. All questions provided food for thought and sparked intense conversations at each table.
"The pub quiz really carved out a space for deep conversations about a Feminist Foreign Policy," says jury-member Aïssa Boodhoo from the Center for Feminist Foreign Policy. "People felt safe and comfortable to share ideas without having to use buzzwords, to create together, and to benefit from each other's brilliance. The format made us focus on content and sharing, and not on competition. It nurtured fantastic creativity, like creating alternative visions of feminist futures with resource 'potlucks' and baskets of abundance."
The final round, a drawing activity, brought out tons of creativity and visualized what a Feminist Foreign Policy could be like. The drawings and inspiring explanations showed how a world ruled by feminist principles would be more egalitarian, fair, inclusive and mindful of each other and the earth.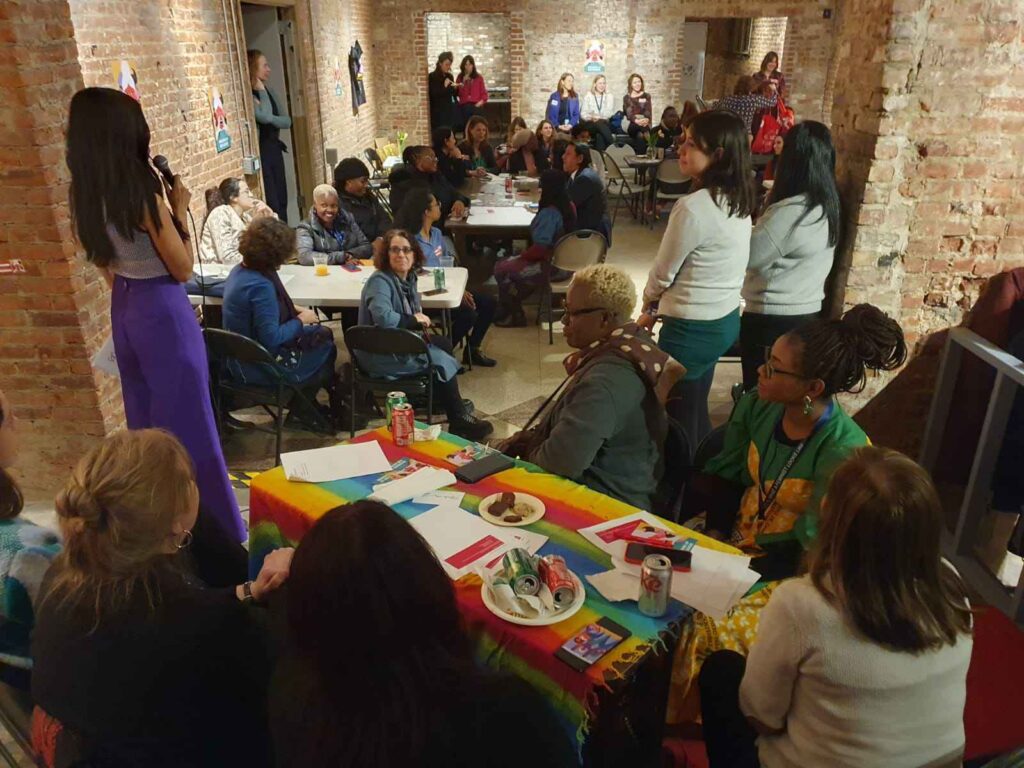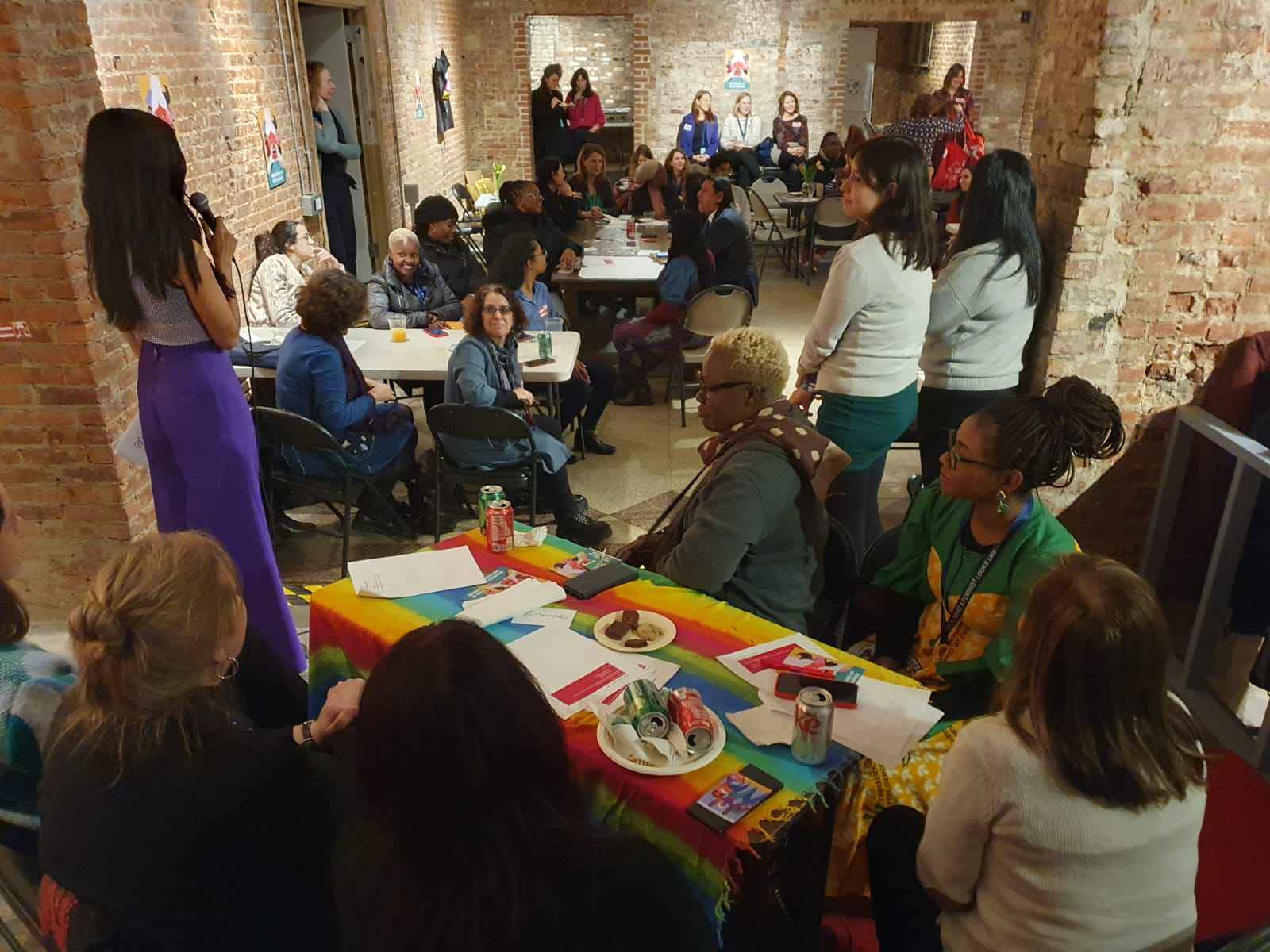 Making connections
The pub quiz also helped to make new connections between the participants. As one pub quizzer shared, "I learned so much from the others around the table about what Feminist Foreign Policy is and what it could do for my work. And the evening was fun. We talked, we cheered and we laughed."
Although the quiz was not a competition like standard pub games, there were feminist prizes to be won. The jury awarded three groups for their outstanding answers and contributions. Everyone ended the evening re-energized and in high gear to make Feminist Foreign Policy a reality.
The pub quiz was co-organized by WO=MEN, Mama Cash, Oxfam Novib and Hivos together with program teams from We Lead, Free to be Me and Count me In!