Celebrating our in-house women leaders on International Women's Day 2023
In light of this year's International Women's Day, we're shining a light on three extraordinary women in our East Africa office in Nairobi, Kenya. As program managers, they lead three of Hivos' largest programs. Saida Ali works for Free to be Me, Maimuna Kabatesi for Voices for Just Climate Action (VCA), and Nyambura Gathumbi for We Lead. We sat down with them to hear their views on the role of young women in their work, feminist leadership and their dreams for the future.
What's the role of (young) women in your work?
Maimuna: "Voices for Just Climate Action especially tries to amplify the voices of young women. I was working at country level at first and noticed that when people talk about 'youth' they generally mean young men! Young women are often left out of the conversation, or not even considered. And they tend not to apply for opportunities because they've internalized harmful stereotypical beliefs."
"In our program, we document feminist principles and help activists to foster feminist leadership. We support capacity development of youth so they can participate in, for example, large events like the COP. This is vital since young women are impacted greatly by the climate crisis. They're some of the highest at risk, so that's why it's important to have young women at the forefront of climate action."
"We want young women activists to stop feeling like they have to wait for permission to stand up for their rights, but instead be brave, speak up and occupy the space."
We Lead's main change agents are also young women, and the program actively promotes their voice and participation. Nyambura: "I see their role as essential for adequate policy change and implementation. Sometimes, they have trouble speaking up when given the opportunity because of how they're viewed as young women. We want young women activists to stop feeling like they have to wait for permission to stand up for their rights, but instead be brave, speak up and occupy the space. Meaningful participation matters if we want the activists we support to become the change agents that the current and next generations look up to."
Saida sees young feminists in the Free to be Me program as the ones pushing boundaries. "They are passionate and clear on their political ideology. That's why I was looking for feminist joy in new candidates to join the program, to queer the program further, to queer feminist leadership. Young, gender non-conforming, feminine queers and feminists bring their experience and lived realities into the program, and that's vital. It is not just the passion and the joy they bring. They've already been involved in movement building, in challenging governments, and have been civil society leaders at a very young age. This is the energy we need! They bring clarity on agency and politics."
"The bolder they are, the bolder Free to be Me will be," she concludes.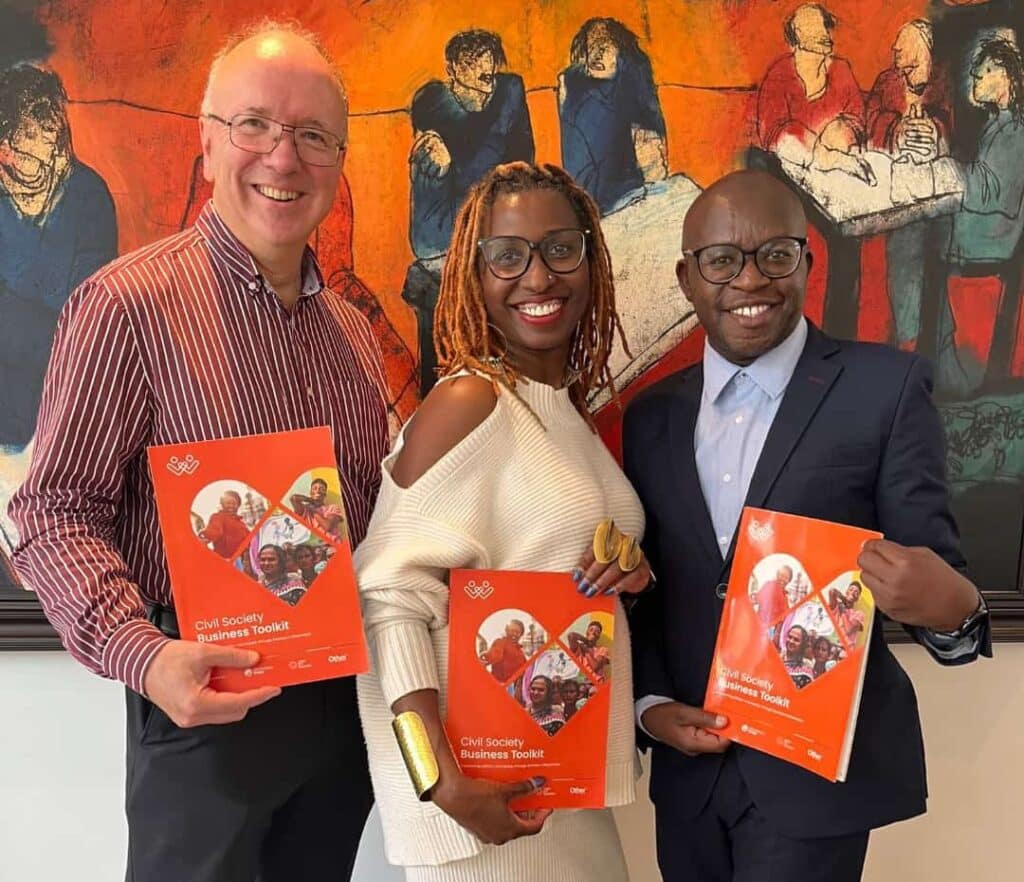 Free to be Me builds and maintains a movement of self-confident and diverse LGBTIQ+ organizations and activists who advocate for their human and socio-economic rights.
Picture: Saida Ali (middle)
What makes you a feminist leader?
Maimuna: "What I find important as a feminist, is understanding the societal structures and political inequalities around us. Understanding neocolonial structures and how we might perpetuate them in our work makes you stronger as a leader. For development practitioners, this is very important to be aware of. As a feminist leader aware of these power structures, I also understand that local and grassroots communities have the skills and knowledge to deal with the issues our program tackles. This helps me identify moments where as a leader, I should or I can take a step back. Not everyone is impacted the same way by climate change, so maybe not everyone should be at the forefront to speak on the issue and corresponding solutions."
Nyambura: "My belief in equality and inclusion of all voices in the work that we do makes me a feminist leader. The people we work with and work for inspire me. I come from a feminist background, having gone through feminist leadership training as a young woman. I learned and saw how patriarchy works and how it can stifle certain voices. I made a promise to myself to always be conscious of this, respect diversity, and commit to continuous learning."
"We must have the courage to challenge others and ourselves, otherwise we are complicit in upholding misogynist structures."
This self-reflection is important for Nyambura. "Women who are activists can also be soldiers of patriarchy and perpetuate the dominant structure without realizing it. Therefore, we must be more alert and awake and always try to understand another person, but also challenge them. We must have the courage to challenge others and ourselves, otherwise we are complicit in upholding misogynist structures."
Saida: "For me, as a feminist leader, I center certain ways of being and doing things. I cannot think about myself as a feminist without thinking of myself in my power. How does my power position me? I believe in self-awareness, and continuous learning, just like Nyambura. Every day comes with its lessons, and some of these lessons are about power, and I'm challenged to position myself ethically and strategically."
"I want to express humane, humble and kind leadership. I know that due to my position and consequent privilege, some doors will open for me and not for others. This means that I need to be careful about how I utilize the spaces I'm in. This entails centering power: it is simply something I cannot ignore. I also try to practice deep listening. Am I taking time to reflect on what my voice and actions are doing? And what does solidarity look like? This boils down to thinking about feminist accountability. It might not be officially defined yet, but you can be accountable in a feminist way. This means watching how you behave and allowing feedback from others; not thinking you are above learning, and listening carefully to those around you."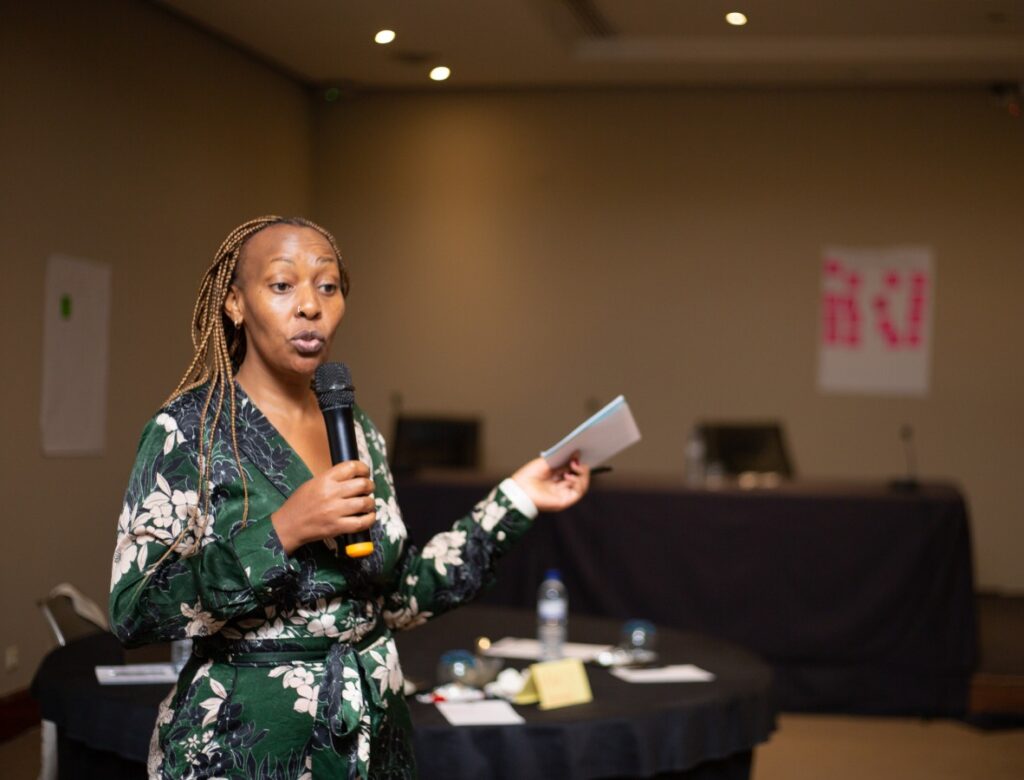 We Lead is an innovative program that aims to strengthen the influence and position of young women whose sexual and reproductive health and rights (SRH-R) are neglected the most.
Picture: Nyambura Gathumbi
Which of your achievements are you celebrating on International Women's Day?
Maimuna knows immediately: "Our support to young women in the climate fellowship and their consequent participation in COP27. We put our money where our mouth is and ensured that young women were able to participate and hopefully influence the process. One of VCA's consortium partners is Akina Mama wa Afrika, a feminist organization with a feminist leadership institute, and they've helped us all become more grounded in feminism and make linkages between the fight for climate justice and our approaches."
It's important for everyone to look at the climate crisis through a feminist lens. It makes us more effective when we look at the systems that allow the climate crisis to continue. The capitalist structure, for example, is of great importance to recognize. Direct impact is important to address, but we cannot solve the issue without addressing intersectionality and focusing on root causes."
"The personal is political, still."
For Nyambura, it also starts with an event: "The linking and learning meeting that just took place in Maputo. With a big smile, she continues: "I got the opportunity to hear a lot of stories of change. To see the spaces that We Lead has created. Things like youth-led research on SRHR to advocate for policy changes. These things must be celebrated! What also became clear was that the ability to personalize the struggle is of critical importance. When we saw photos of young women advocating for bodily autonomy, they really struck me. It was very powerful. In the work that we do, it's important to see yourself in a certain situation, so to empathize, personalizing is important. The personal is political, still".
Saida celebrates that we've gone out of our way to support LBQ feminists, as this group tends to be pushed out: "Most of the time, a male presenting person is chosen as spokesperson: this shows that patriarchal notions are also part of the queer community. I can celebrate challenging people on thinking about this within our program. Queer feminists have become more visible and have taken leadership in African feminist spaces. Out of 50 grants that went out in 2022, 45% went to LBQ groups. I feel excited and challenged to do more."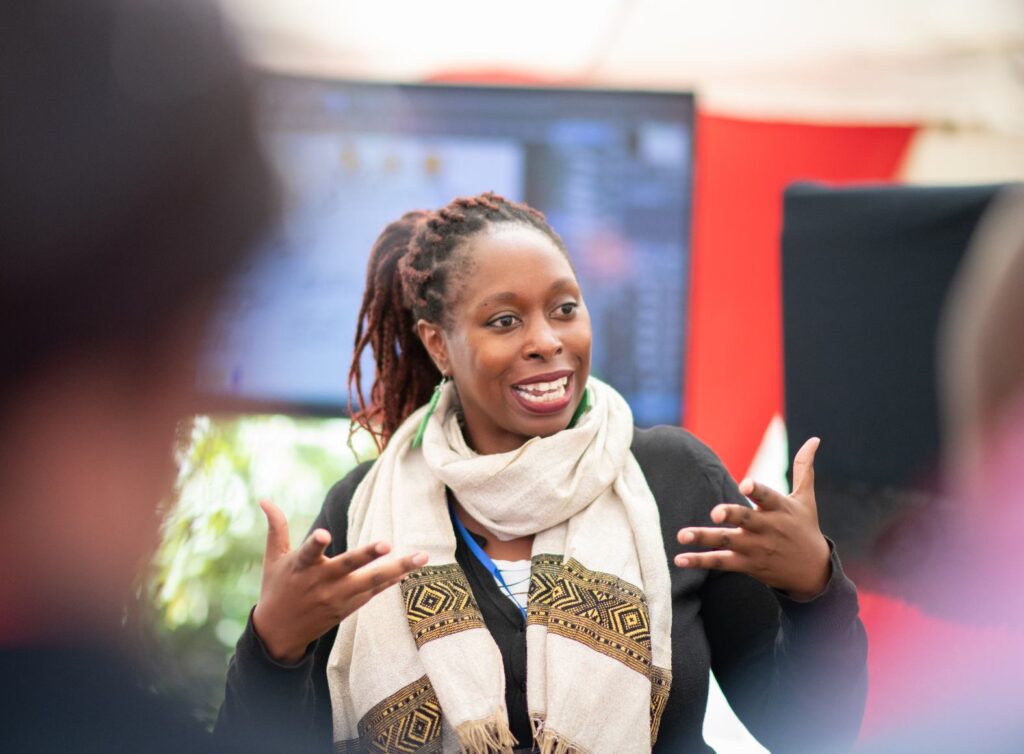 Voices for Just Climate Action aims for local civil society and underrepresented groups – like young women –  to take on a central role as creators, facilitators and advocates of innovative climate solutions.
Picture: Maimuna Kabatesi
What's the next step?
Maimuna: "My dream would really be to scale up some of the initiatives that we have in VCA, to get more young women engaged, and more citizens invested in change. History shows us that women-led movements are the movements that create change. How do we create more relationships with these movements, not to take over but to learn, where can we plug in to amplify efforts? That is my question and my goal."
What Nyambura would really be happy to do is perpetuate We Lead's work. "These programs run for a certain number of years, and then what happens? I think for me it's important to sustain movements so next generations can benefit and learn. That's why I think mentorship and leadership skills development are great ways to ensure activists in the program can replicate their efforts later wherever they are, so eventually we would have a big movement to strive for our rights. This is key, since three or five programs such as We Lead facilitate the capacity building of a critical mass of activists, of women who we can count on to sustain change and the progress we've made. So let's facilitate its continuation."
Saida dreams of challenging the heteronormativity that surrounds us. "To make an impact is not just about challenging existing narratives that reinforce negative masculinities, heteronormativity, and hegemonic masculine violence in opposition to those identifying as women, or being feminine or effeminate. It also means creating new narratives, long term agenda setting, and shifting negative narratives to replace them with more positive ones. Because it's not just a narrative: someone's life is threatened because of it. To counter it, we need a fire in us that's unquenchable".