Getting 1300 women entrepreneurs through the Corona crisis
During the corona crisis, entrepreneurs all over the world were under pressure. This was also the case of the women who, with our support, had recently started their own sustainable business. In countries without a social safety net or government support, their situation was particularly vulnerable. But thanks to contributions from the Dutch public, they managed to keep their heads above water.
In Nepal, Senegal, Tanzania, Kenya and Nigeria, we work with innovative women entrepreneurs. Their sustainable businesses are providing a better future for their family, their community and the planet. But the corona crisis threatened all that.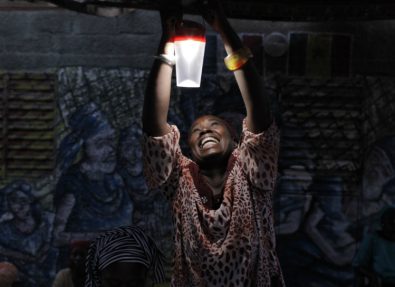 Thanks to support from individual donors, we were able to help 1300 women entrepreneurs in 5 countries get through the corona crisis. This way they can continue to lead the way in the fight against both inequality and climate change.
Hivos Solidarity Fund
Public life came to a standstill. Many women were forced to focus on caring for their families and had to stop working. Sometimes their income fell by 85 percent. That is why we started the Hivos Solidarity Fund with contributions from individual donors. This allowed us to support women entrepreneurs who had a healthy business, but were hit by the pandemic.
The fund helped them not only keep their companies afloat, but also modernize and adapt for the future. For example, by purchasing a smartphone or tablet and getting trained in digital skills. This enabled them to expand their network and tap into new marketing and financing opportunities. It also made it easier for them to stay in contact with customers and suppliers.
The fund made immediate action possible, so they quickly received the support they needed. This way of working paid off; we have been able to help more than 1300 women entrepreneurs in various ways.
Using an inclusive and rights-based approach, we put justice, equity and human rights at the core of global climate action.
A new start for Diarriétou
Diarriétou Sow from Senegal is one of the entrepreneurs assisted by the Solidarity Fund. Just before the pandemic, she invested in a small solar-powered water pump. But it was not big enough to irrigate her entire property, and she did not have the money for a larger pump.
When the pump started to malfunction and no technician could come due to the lockdown, Diarriétou was at her wits' end. Without a properly functioning water pump, she couldn't grow enough vegetables. The small harvest she had was hard to sell due to travel restrictions and the market closing. She also saw herself forced to let her only employee go because she could no longer pay him.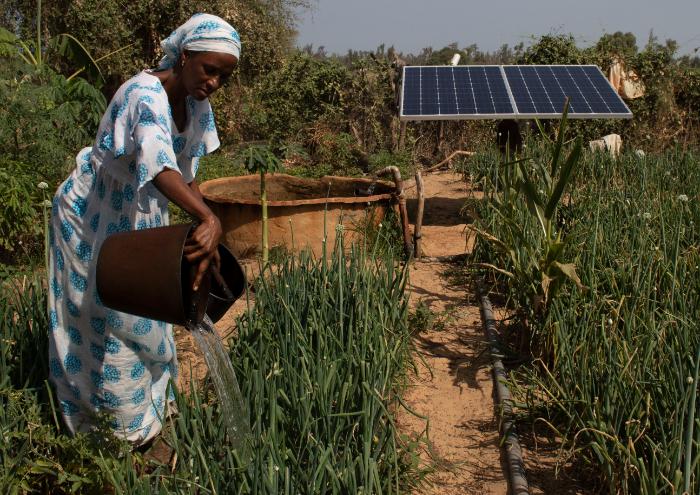 Stronger out of the crisis
With a subsidy from the Solidarity Fund, Diarriétou invested in new equipment and bought a more powerful solar pump. She also made a down payment for two more solar panels to provide her larger pump with enough energy. Now she has an irrigation system that covers the entire area of her land and can increase her production and income. Thanks to financial and technical support, she has built a stronger and more profitable business that can withstand future challenges.
A success to be proud of
The women we helped with the Solidarity Fund felt supported. The training and financial aid not only increased their capabilities and skills, but also their self-confidence. The fact that more than 1300 women entrepreneurs have come out of the crisis stronger thanks to our fund is a success we are truly proud of.
Yet there is huge social and economic inequality between men and women. This has to change. That is why Hivos helps women to get into a position, for example as an entrepreneur, from which they can achieve greater equality. Their sustainable companies also contribute to a cleaner world. This is how they lead the way in the fight against both inequality and climate change.
The Solidarity Fund was managed and executed by ENERGIA. Hosted by Hivos since 2016, ENERGIA contributes to universal, equal and equitable access to and control over sustainable energy for all, putting women at the center of its efforts. ENERGIA works with partners: Practical Action, CRT-Nepal, Energy 4 Impact and Solar Sister.