During the Pink Film Days in March, Hivos will once again be presenting our Free to be Me Award. We award this prize every year to a film that increases the visibility and acceptance of LGBTIQ people in a country where there is little room for diversity. This year's winner is 'Kapana' from Namibia. Director Philippe Talavera will personally accept the prize during the festive award ceremony on March 12 in the Krakeling theater in Amsterdam.
A first for Namibia
'Kapana' is the first Namibian film to tell a queer love story. In a country where same-sex relationships are still illegal, two men start an affair. George is a middle-class insurance agent who is fairly open about his homosexuality. Simeon is a market trader and is deep in the closet. Both are challenged to defy societal norms and stigmas in their own way.
We wanted to bring hope, and yet also challenge the status quo.
The film makes an important contribution to breaking taboos and stimulating social debate. Not only about homosexuality, but also about HIV. It was quite special and daring to make this film, because homosexuality is punishable by law in Namibia.
Gay black love matters
Director Philippe Talavera told us that everyone involved in making the film felt overwhelmed with joy upon hearing the news of their win. "It means a lot to all of us. Knowing that we follow in the footsteps of prestigious films such as 'Rafiki' or 'Valentina' is humbling. In Namibia, like in many other African countries, gay relationships are still criminalized, which means many people are not free to be themselves or be with whom they want to be. When we started working on 'Kapana' we kept picturing a teenager in a village struggling with his sexuality and looking for role models. Did we want the films he sees to show him how hard his life will be, or did we want to show him he is worthy of love? So when we embarked on the first Namibian gay love story, we didn't want to tell a fairy tale, but rather a love story. We wanted to bring hope, and yet also challenge the status quo."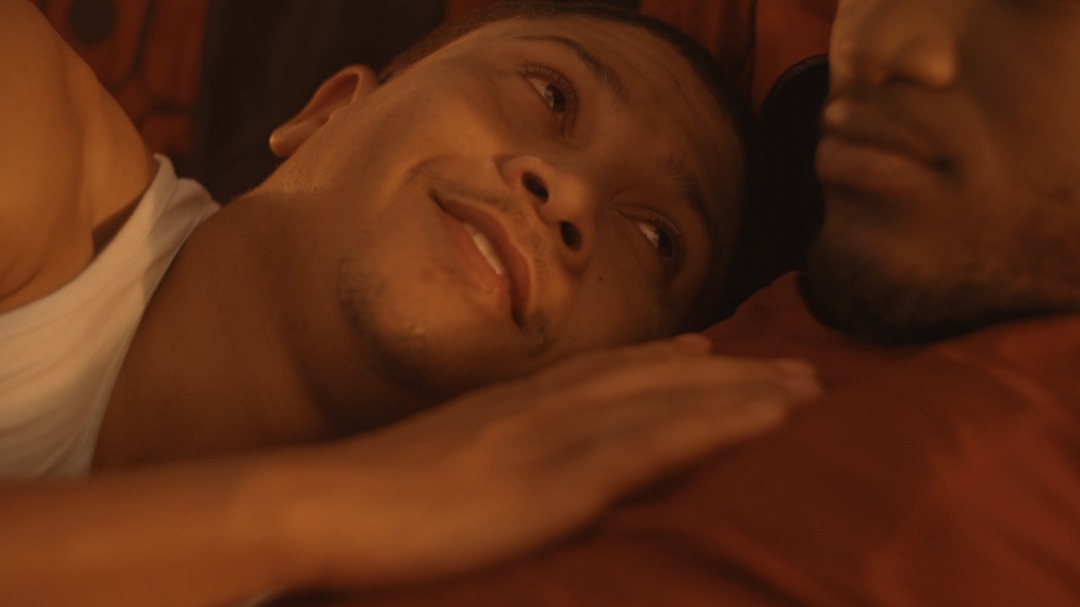 Philippe is very proud of his cast, crew and writers. "They were all incredibly brave to embark on this project," he said. "Particularly the actors who are the face of the film – I applaud their effort, their commitment and their passion. But this award is for all of us, and everybody who supports screenings of 'Kapana' in Namibia. We would like to thank Hivos and the Roze Filmdagen LGBTQ+ Film Festival for supporting our work and helping us spread the message of love. Gay black love matters. Let's decriminalize same-sex relationships in Africa!"
Hivos Free to be Me Award
The prize is a token of appreciation for the cast and crew and gives the filmmaker an extra platform. It is precisely in countries where freedom of expression is not a given that filmmakers must be able to make their voices heard. Wherever there is room for new voices and different opinions, there is also room for people in all their diversity. In this way, Hivos works toward a world where everyone can be themselves.
This is the fifth time we have presented the award. Previous winners were: Valentina from Brazil (2021), Todos Cambiamos from Panama (2020), Rafiki from Kenya (2019), and Evening Shadows from India (2018).
The award ceremony will take place on Saturday, March 12, at 7.30 pm in the Krakeling theater in Amsterdam. You can also watch the ceremony online via the Roze Filmdagen platform. The platform is made possible by Hivos.