What's the current DNA of African cities?
African cities are full of culture, diversity and creativity – bursting with changing sounds, smells, colors and rhythms. They're also bustling with more and more people who have come to seek better opportunities. But how fast are these cities responding to social challenges such as lack of access to sustainable food, good roads, proper sanitation and convenient public transport? Are they innovating solutions to overcome these barriers to a better African urban experience?
Artists and creatives play a role in inclusive growth
Since the emergence of cities as power and population centers, imaginative expression has been necessary to find solutions to some of the most pressing problems facing urban growth and development. Now, a new breed of change makers, specifically from the creative and design space, is offering solutions to today's challenges. Research from agencies such as UNESCO indicates that creativity, innovation and culture are drivers of socio-economic development if they are given a chance to do so. They not only boost economic growth through trade, but spark new ideas for improving urbanization and the future of cities.
African Crossroads
This is why Hivos has brought a community of African designers, thinkers, futurists, filmmakers, artists, techies and architects into the spotlight to help create solutions – incubated and developed in Africa – for sustainable development. Called "African Crossroads," these future-oriented African thinkers and doers meet annually to critically examine and discuss cutting-edge artistic, scientific, intellectual and technological developments anchored in African traditions and cultures.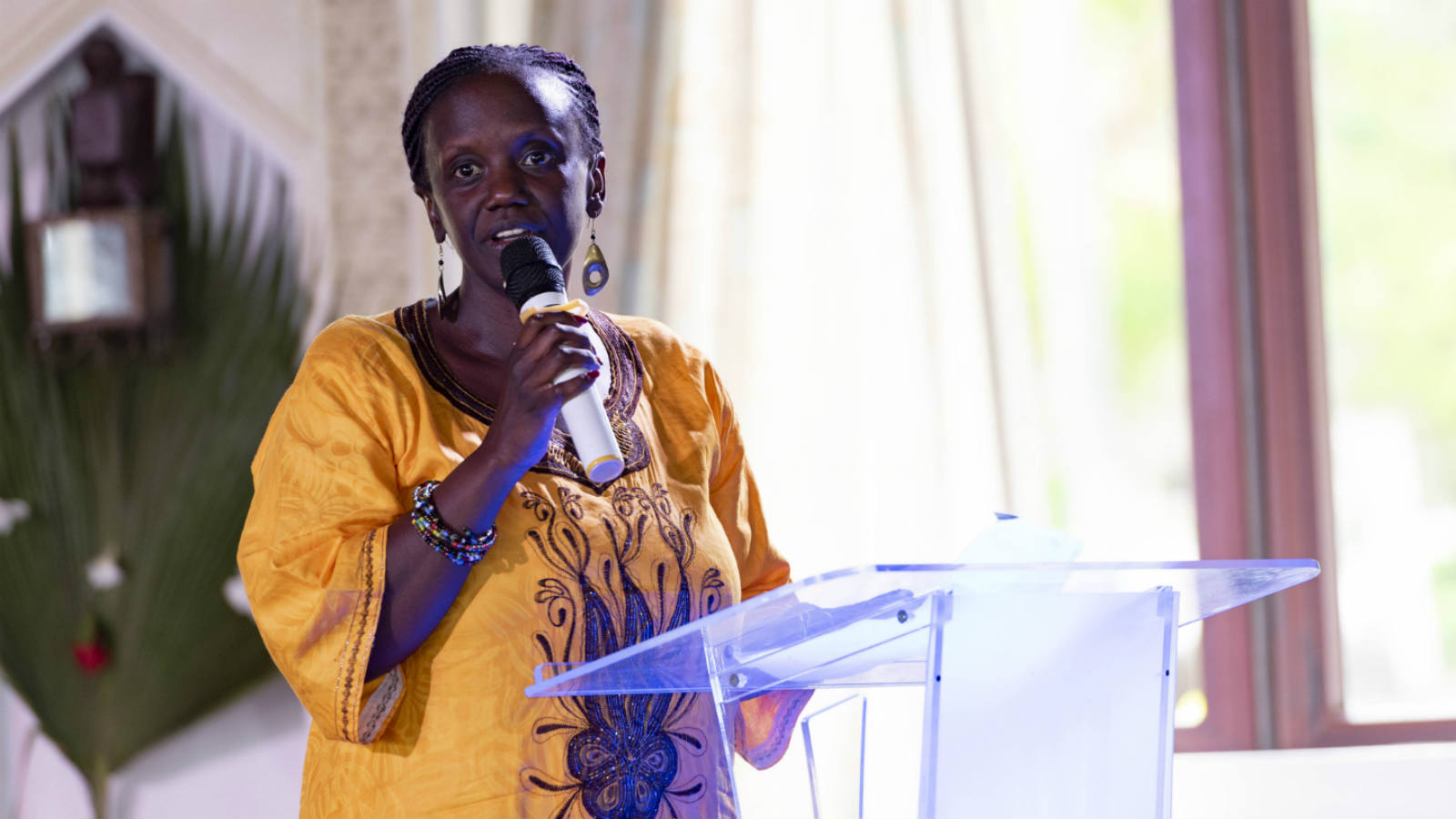 This year's gathering took place from November 20 to 23 in Mombasa, Kenya, and was tasked with re-imagining the future of African cities. This included exploring the ways Africa's major cities address challenges like providing clean water, clean energy, safe and affordable food, convenient public transport and good governance systems that are responsive to the needs of citizens.
Its theme: "Sense the City" equated the city to a sensory being with its own eyes, nose, ears, skin and tongue. Within that framework, the event set out to discover how "woke" African cities are to the realities around them. Participants explored African cities' unique identities and origins through these different tracks of experience:
Taste the City  
From the "spicy" streets of Zanzibar to Lagos' waterfront slum Makoko,Taste the City focused on the latest trends and innovations that African cities are adopting in the face of urbanization to boost inclusive development. Mombasa offered participants a special culinary experience of traditional foods such as Bhajia (Indian-style fritters), Achari (chicken with yogurt and garam masala) and Ukwaju (tamarind juice). Creatives explored the link between emerging urban foods and sustainable diets that are safe, healthy and affordable.
Move the City
The definition of a modern city is modeled around mostly American concepts. The result is cities that are almost impossible for pedestrians to move through because the entire city was designed for motorists. This begs the question: how can cities be designed to include efficient public transport for their inhabitants? Kenya's colorful matatu (mini-bus) industry has been part of this debate. Are the omni-present matatus convenient, or should they be better regulated to bring order to the chaotic traffic of congested cities?
Sound of the City
The rhythm of the city is the element that gives it life. Africa's rich culture ranging from traditional storytellers ("griots"), to the beats and sounds of its music, also reflects the modern urban experience. This track explored the sounds of African cities through beats such as Benga, Afro-Beat, Kwaito and Taarab.
Hivos
We believe that a vibrant ecosystem for creatives, entrepreneurs and artists is the main measure of openness in a society. One that ensures individuals can speak out, make informed decisions and participate fully in society. African Crossroads was birthed from this strategic vision. It is annual retreat where future-oriented thinkers and doers meet to exchange knowledge. African Crossroads is an initiative of and organized by Hivos' BOOST and R.O.O.M. programs.