By Levis Maina Nderitu *
"I am proud to be gay."
These were the words of Apple CEO, Tim Cook, in a 2014 article he wrote for the Bloomberg BusinessWeek, making him the first and only Fortune 500 CEO to come out publicly about his sexuality. The announcement made headlines all over the world and brought to the fore the dilemma executives and employees face when they decide to live authentically at work. While I do not believe that Tim Cook is the only gay CEO, I would certainly understand why many others choose to remain in the closet.
Lesbian, Gay, Bisexual and Transgender (LGBT) persons face unique challenges that their heterosexual counterparts do not experience. In Kenya for example, homosexual acts are criminalized according to sections 162-165 of the Penal Code and can mean up to 14 years in jail, even though the Bill of Rights states that everyone is equal. State-led homophobia, social stigma, religious beliefs and culture make it difficult for LGBT people to access basic services such as healthcare, education and employment, leading to further exclusion.
They may have all it takes, in terms of job qualifications, but being LGBT reduces their chances of getting a job or promotion.
During research I conducted in 2015 among a focus group of senior management at a luxurious Nairobi-based multinational hotel chain, the following sentiments were expressed that revealed the attitudes of employers towards LGBT individuals:
"LGBT persons scare others away, some straight people fear they might try to change them."
"They may have all it takes, in terms of job qualifications, but being LGBT reduces their chances of getting a job or promotion."
"A man who really dresses like a woman may turn away customers who don't approve of that. In such a situation, what do I do as an employer?"
This is just a reflection of common attitudes towards LGBT people in Kenya. Even for those employers who have anti-discrimination policies in place, the challenge of including LGBT employees is arduous.
Why should employers care?
A recent study by Open For Business reveals that Kenya loses about 100 Billion Kenya shillings (862 mil. euros) because of LGBT discrimination outflows attributed to health, education, tourism, national reputation and talent flight.
It's been proven that a more diverse and inclusive team is more innovative, spurs creativity and collaborates better.
As an employer, imagine you interviewed Tim Cook, Anderson Cooper, Ellen Degeneres or the late Kenyan writer Binyavanga Wainaina for a job. Can you imagine losing such talent just because they are gay? But why then do we deny LGBT candidates and employees an opportunity to thrive based on our own biases and stereotypes?
Studies have shown that more diverse and inclusive companies are better able to compete for talented employees. In fact, when we think about the future of work, Forbes Research shows that in 2025, about 75 percent of the workforce will be millennials who are open and favor a diverse and inclusive organization. A recent Hong Kong study published by Community Business shows that millennials are more likely to ask direct questions about a potential employer's diversity and inclusion practices. Inevitably, employers will have no option but to be LGBT inclusive to attract this talent.
The performance and productivity of LGBT employees increases by up to 30 percent when they are in an inclusive work environment. A recent study of lesbian, gay and bisexual employees in the UK demonstrated a positive correlation between workplace climate, their own productivity and performance. Lesbian and gay respondents who were capable of being themselves at work and well supported by their employers reported that they were significantly more effective, more motivated and built better working relationships with colleagues.
It's been proven that a more diverse and inclusive team is more innovative, spurs creativity and collaborates better.
What to do?
While we may not fully understand the complexities of sexuality – whether gay people are born that way or they choose to be that way – as employers, your duty is to create environments that nurture inclusion, where everyone is given a chance to maximize their full potential by bringing their full selves to work.
In Kenya, this poses a challenge due to the punitive legal framework, socio-cultural and religious beliefs, lack of awareness, and fear of the risk this may present to brand reputation. However, I believe that recognizing that LGBT people are our sons and daughters, brothers and sisters, and our neighbors and colleagues, means we should also reflect that in the human values of our organizations.
Here are a few tips that you could use as a HR professional to create an inclusive environment for the openly LGBT or closeted employee:
Create or promote inclusive policies that protect LGBT employees from workplace discrimination.
Train your staff on unconscious bias and specifically mention LGBT issues.
Have an LGBT person (within or from outside the organization) come and speak on the issues they face. This creates room for conversations, and ultimately, attitude shifts.
Encourage an inclusive language/ communication within the organization. For example, use "partner" instead of husband/wife.
If an employee comes out as LGBT in the workplace, support them by being an ally.
Next time you are interviewing an LGBT candidate, or one of your employees comes out, remember the "human-ness" case is stronger than the business case. We are all human beings seeking the same things in life—happiness, meaning, acceptance and love. Until the day our Kenyan courts scrap the discriminatory articles from the Penal Code and our society accepts sexual minorities for who they are, as a HR professional, be that change and help create one more inclusive workplace for all to succeed!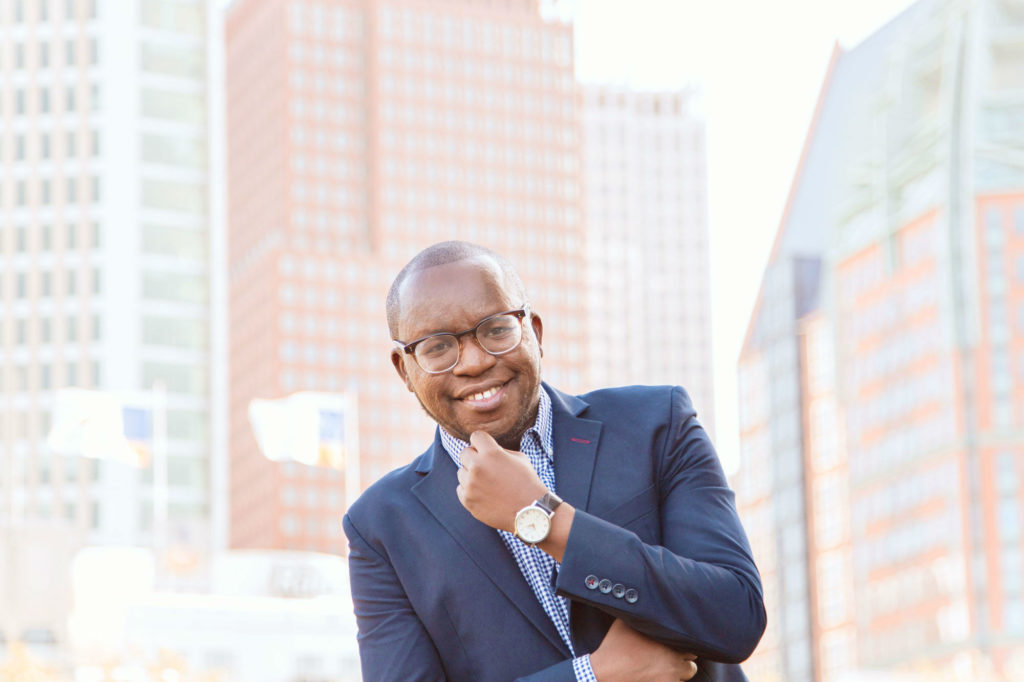 About Levis Maina
* Levis Maina Nderitu is the founder of Sullivan Reed Society, a Nairobi-based nonprofit that promotes the inclusion of LGBT+ people in society, the workplace and the marketplace. He holds an MA in Social Policy from Erasmus University in Rotterdam, among others, and has over eight years' experience in branding, market research, diversity and inclusion.
Levis has worked with Hivos East Africa as a consultant for their "Colourful Workplaces Programme", and co-authored the Colourful Workplaces report on the state of LGBT inclusion among multinational corporations in Kenya. He organized the first Colorful Workplaces Conference in Nairobi and is a regular speaker on LGBT workplace diversity and inclusion at Hivos events.