In many countries, summer means Pride. An occasion to celebrate love and diversity, but also to remember the struggles that the LGBTI community face. Our friends and partners in East Timor, like many organizations around the world, are preparing for a Pride event this July. But it was back in 2017 when the seeds were planted for the first Pride ever held in East Timor: a unique moment that showed how important unusual allies are in the fight against exclusion and discrimination.
The LGBTI community in East Timor, independent from neighboring Indonesia since 2002, has been fighting a fierce battle for acceptance. Natalino, the energetic face of the LGBTI youth organization Hatutan, understands better than anyone the importance of finding allies. His organization is not only the driving force behind the Pride parades in the country, it also enlisted the support of influential politicians.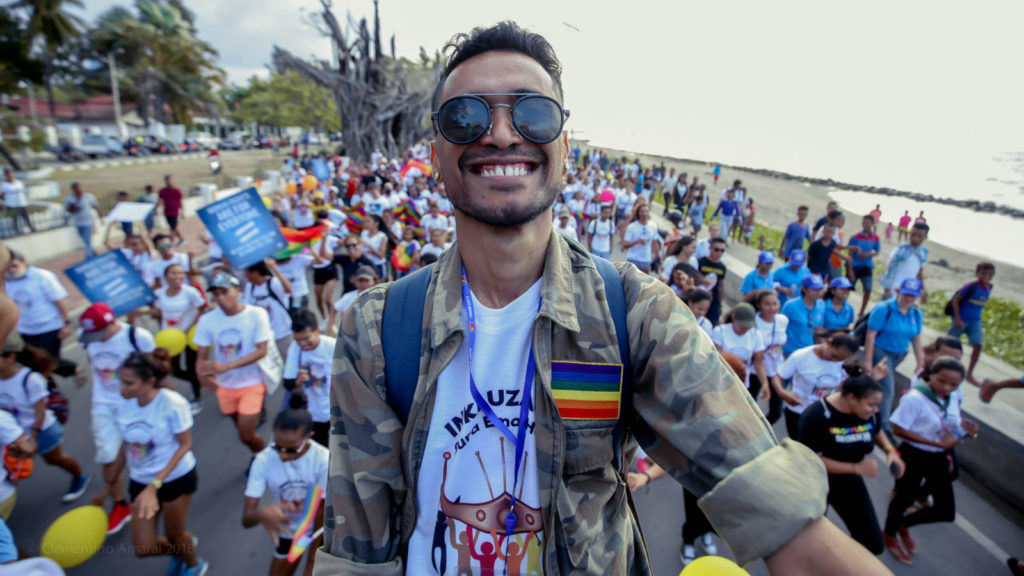 Sending a powerful message
In 2017, Natalino had a video made about LGBTI acceptance in families. He sent the Prime Minister of East Timor, Rui Maria de Araújo, a letter requesting his participation. Within a few hours he was invited to the Government Palace to record a message of acceptance.
"The principles of a democratic nation include everyone living freely with dignity and having respect for each other. Everyone has the potential to contribute to the development of the nation, including members of the LGBT community. As the Prime Minister, I ask everyone to accept each other, look after each other and respect each other."
Rui Maria de Araújo, former Prime Minister of East Timor
Then, Natalino and his organization took another bold step. They invited Xanana Gusmão, one of the founders of the country, to attend the screening of the video. As Gusmão had not RSVP'd, no one expected him to be there. But, to everyone's surprise he did show up. Natalino explains, "His presence at the screening of the video meant a lot to us. It sent a powerful message." Both Xanana Gusmão and Rui Maria de Araújo are held in high esteem; people in East Timor listen to them. Natalino concludes, "This gave us so much confidence, we decided to try and organize a Pride parade through the streets."
Celebrating respect on the street
About 500 people came to their first attempt in 2017, and thanks to the networks established then, the following year's Pride was three times as large. With the support of Hivos and our partner the Coalition of Diversity and Action (CODIVA), they succeeded in getting more than 1500 people to participate.
On social media, those who had criticized the first parade were now talking about "respecting one another." 2018's participants were also more diverse, with more representatives from the government.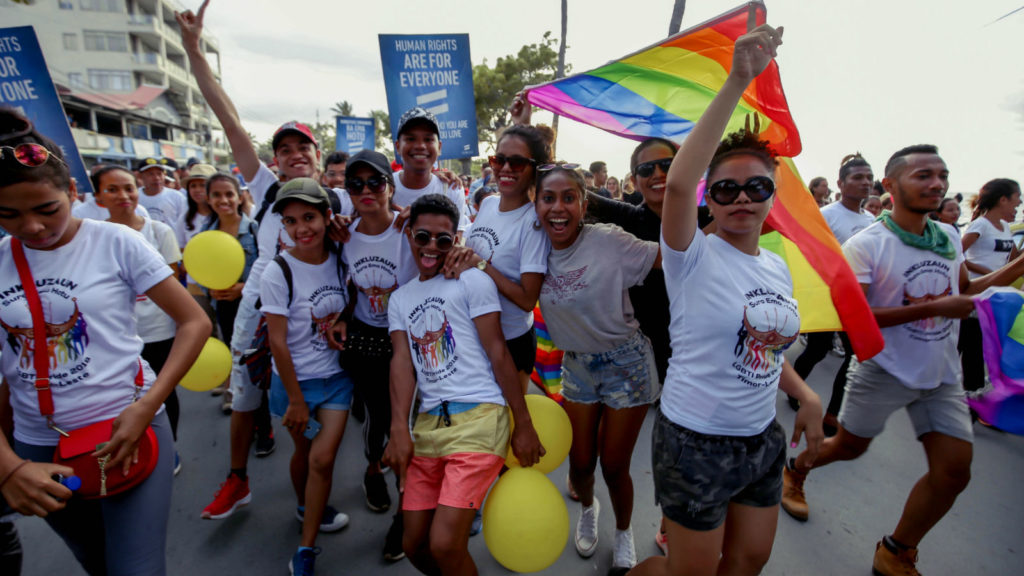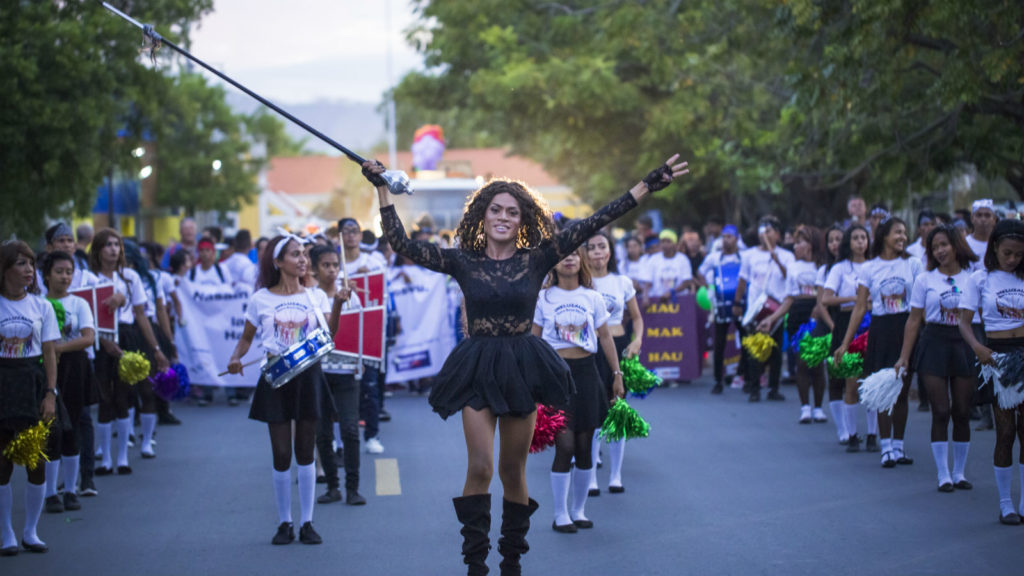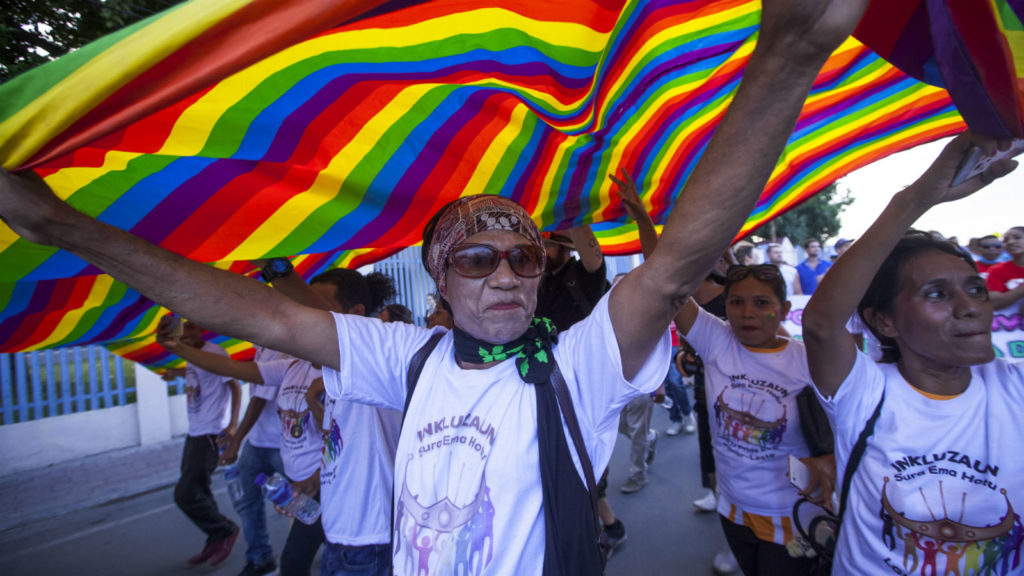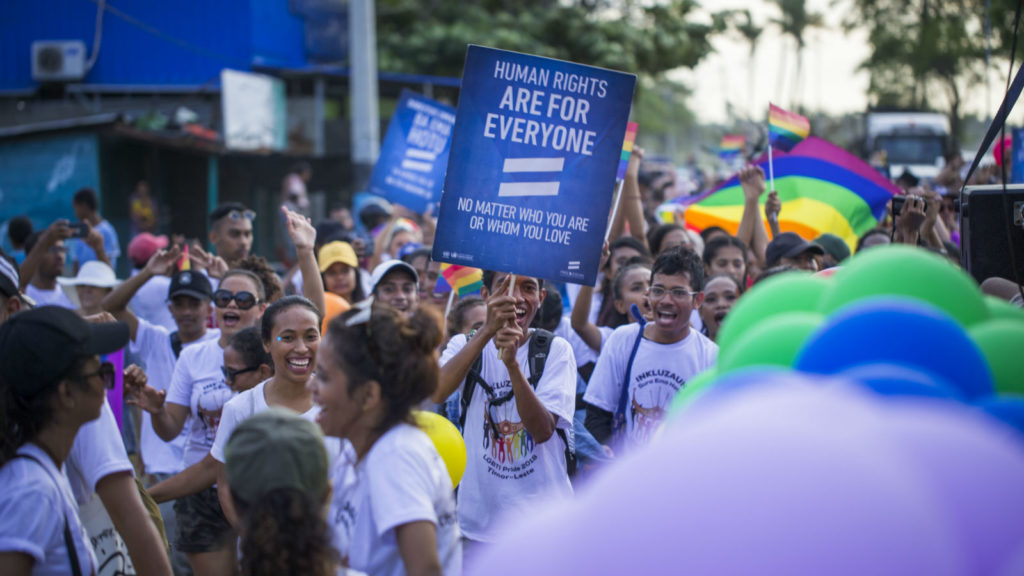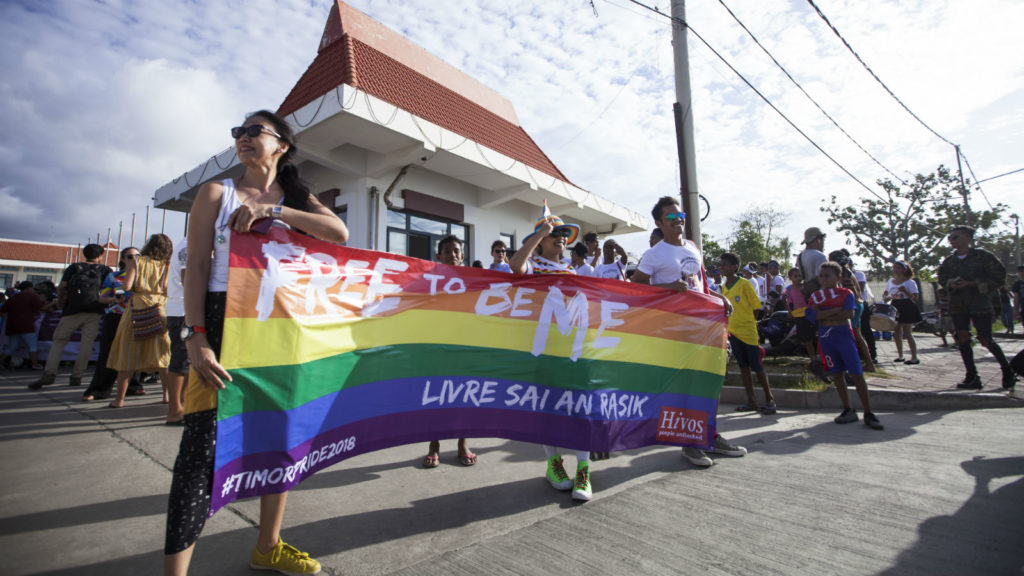 "The most emotional moment of my life"
As CODIVA and Hatutan are preparing this year's Pride, we reflect on the importance of a public Pride parade. Not just in terms of political support, but also in terms of powerful personal encounters.
During that first Pride in 2017, Natalino suddenly ran into his conservative, religious brother. Although he had invited his brother to the parade, he didn't expect him to come because they hadn't been on speaking terms for some time.
"But then I suddenly saw him in the distance, late as usual. As we approached each other, I saw he was wearing a t-shirt that said, 'You are not alone'. We embraced each other with tears in our eyes. It was one of the most emotional moments of my life, especially because of the difficulties we had experienced."
Before this embrace, Natalino's brother, like his parents, had spent years feeling torn between accepting Natalino's homosexuality and rejecting it. Their small moment together is a sign of the change that is happening in East Timor.