Across the world, 2019 was a year of protests for women's rights and gender equality. From the Chilean anti-rape anthem performed worldwide to women leading protests in Sudan, Lebanon, and Iraq, these women and their movements successfully used creative content and digital technologies to demand rights and recognition. As did the Hivos-supported women's empowerment campaign in Egypt, Zimbabwe, Kenya, and Tunisia that engaged millions between October and December 2019.
Deploying music videos, graphic novels, dance, film, and more, the campaign created new narratives regarding the challenges encountered by women changemakers and entrepreneurs. Local collaborations between women's advocacy groups and creatives produced viral content widely promoted on and offline. Aiming to make policymakers receptive to campaign messages, the creative content reached the highest levels of government as well as dedicated local officials. And it also urged the general public to take every day actions to improve the lives of women and promote gender equality.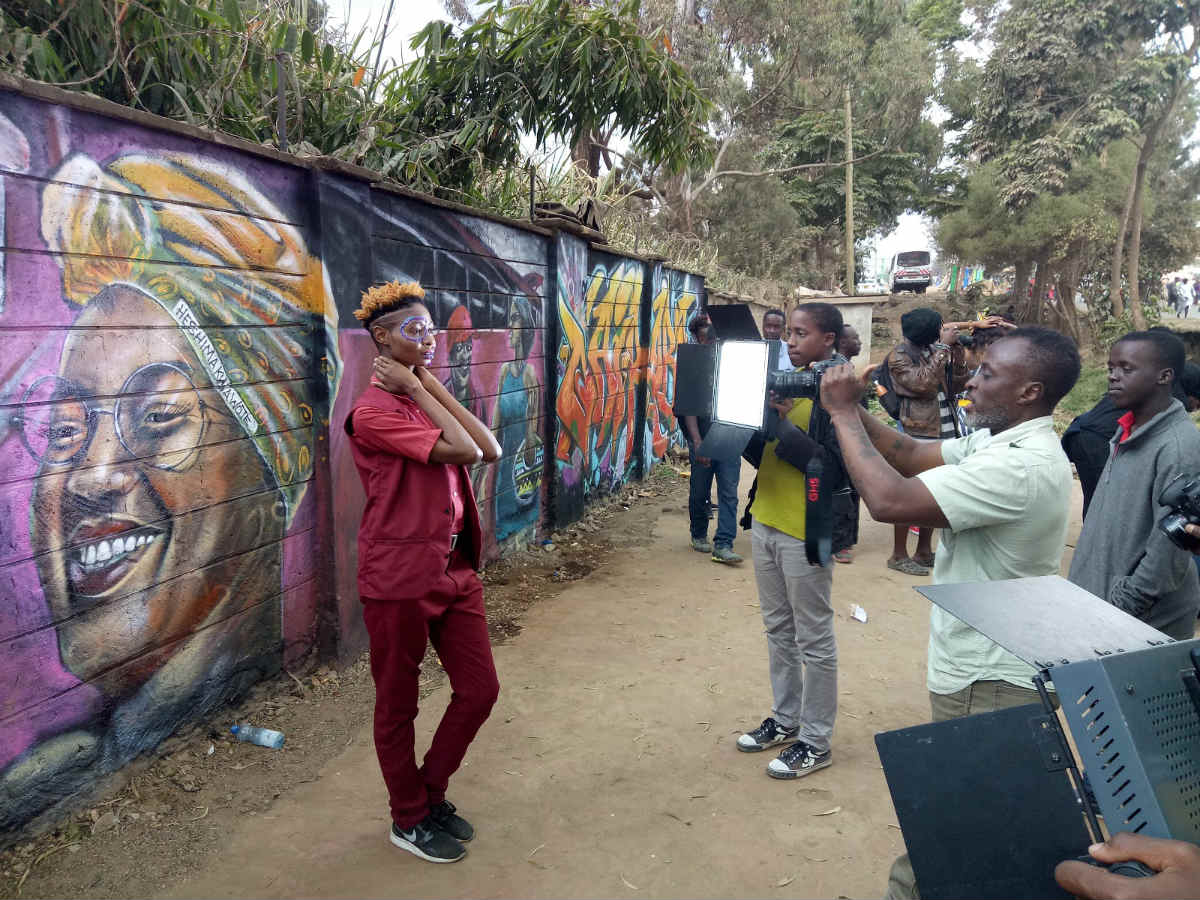 Campaign highlights
In Egypt, production company Axeer worked with renowned musicians, Zap Tharwat, Doaa El Sebaii, and Sary Hany, to produce an original music video "Yama" about how local community members support a young entrepreneurial woman in Egypt. The video blends artful lyrics with emotional imagery to spark discussions about the continued challenges facing women entrepreneurs. Its organic, thought-provoking approach has now garnered over 6 million views and thousands of shares on Facebook and YouTube.
In Zimbabwe, the Ibhaysikopo Film Project produced a multimedia guide, Towards a Digital Media Reporting Manual on Gender-Based Violence. Contributions from activists, journalists, artists, and academics point out the significant obstacles faced by women in the media and film industry. And they show how the portrayal of women in Zimbabwean media and film can be improved. In particular, the manual features storytelling and testimonials from women survivors of harassment in these industries to challenge industry practices and demand significant reforms within the sector. The manual was used to help craft new legislation, educate media houses in Zimbabwe about reporting practices, and organize debates at educational institutions, among other myriad activities.
Turning to Kenya, the Flone Initiative and Mau Mau Arts produced a short film, with an original song, about the diverse lives of women working in Kenya's male-dominated matatu (minibus) industry. Titled Msupa wa Nganya, its catchy song was remixed by top Kenyan DJs like DJ Demakufu, whose mix featuring Msupa wa Nganya was downloaded over 28,000 times. These mixes are often played on public transportation and in matutus themselves! The film was screened across the country and accepted into numerous film competitions, for example the 2019 Kalasha International Film Festival.
Finally, the SHIFT campaign in Tunisia brought together illustrators and writers to create a graphic novel about a diverse cast of Tunisian women changemakers. Produced in collaboration with Chouf, each story inspired a creative event centered around its changemaker – such as a dance performance, a DJ workshop, a film screening, and an exhibition with emerging photographers. These activities served to engage Tunisian policymakers and amplify public discussions through additional creative content.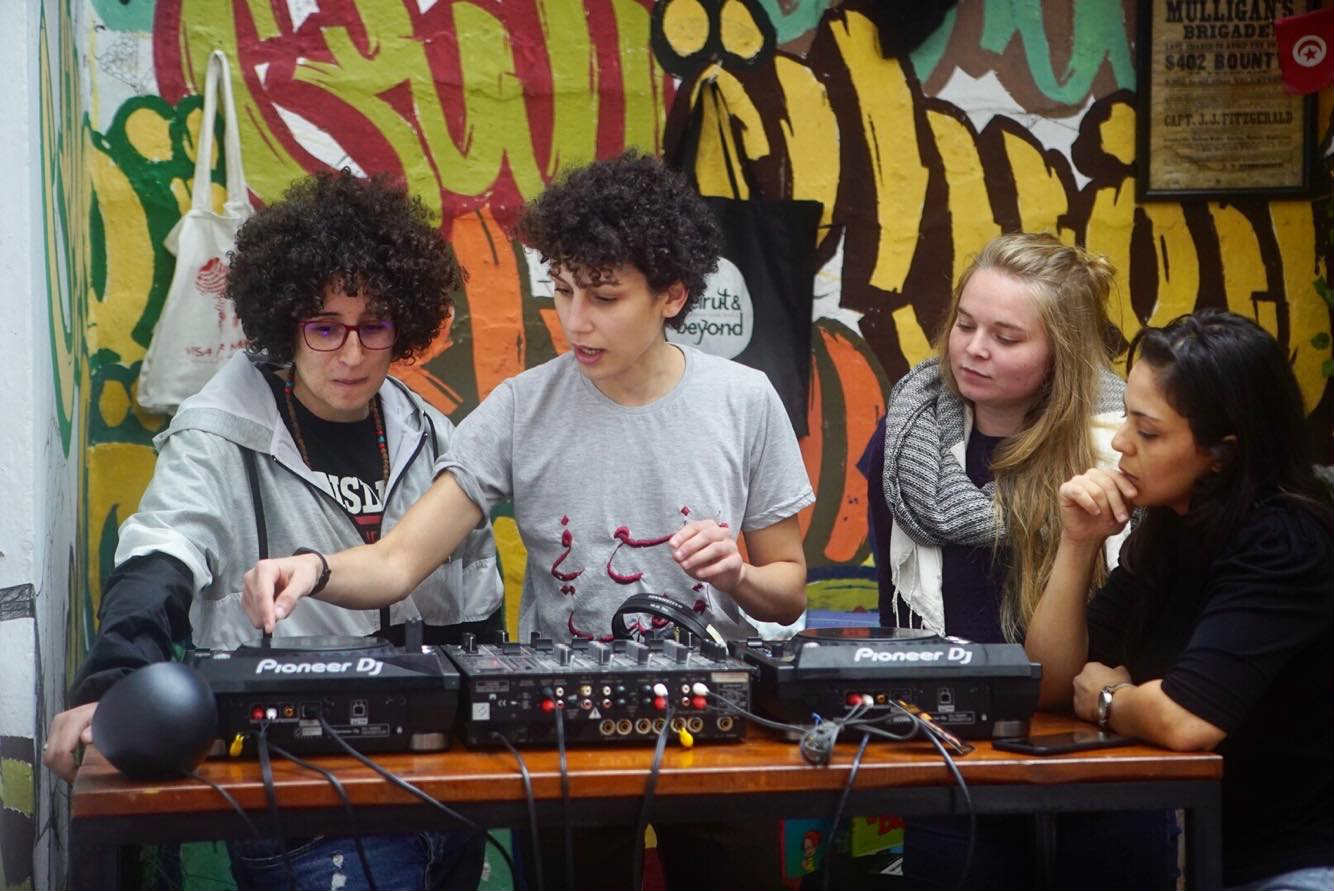 Outreach to policymakers
Over the course of the campaign, partners demonstrated the particular power of art to interpret sensitive or complex issues. Target audiences were incredibly receptive to campaign messages embedded within creative content – even messages which had been ignored or received poorly when presented through more traditional advocacy means.
In reaction to Msupa wa Nganya, for example, Nairobi County Women Representative Esther Passaris wrote on Twitter,"Let us celebrate not stigmatize women who choose to pursue work in the transportation industry. Stop sexual harassment and provide decent work for women who operate matatus, tuk-tuks and bodas." Presenting the film at a business transportation meeting also served to raise awareness among key private sector decision makers. Edwins Mukabanah, CEO of Kenya Bus Service, tweeted: "I enjoyed watching the #MsupaWaNganya film that you screened before we began the session. We need to ensure this film is watched by each and every Kenyan so as to influence social behavior change."
In addition to reaching policymakers, the Flone Initiative screened the Msupa wa Nganya film at their first-ever event in Mombasa. As Flone strives to expand their work beyond Nairobi, Flone Initiative founder Naomi Mwaura said, "Showing the film was a good way to break the ice with the Mombasa community, including Mombasa county officials, rather than just lecturing about Flone's work."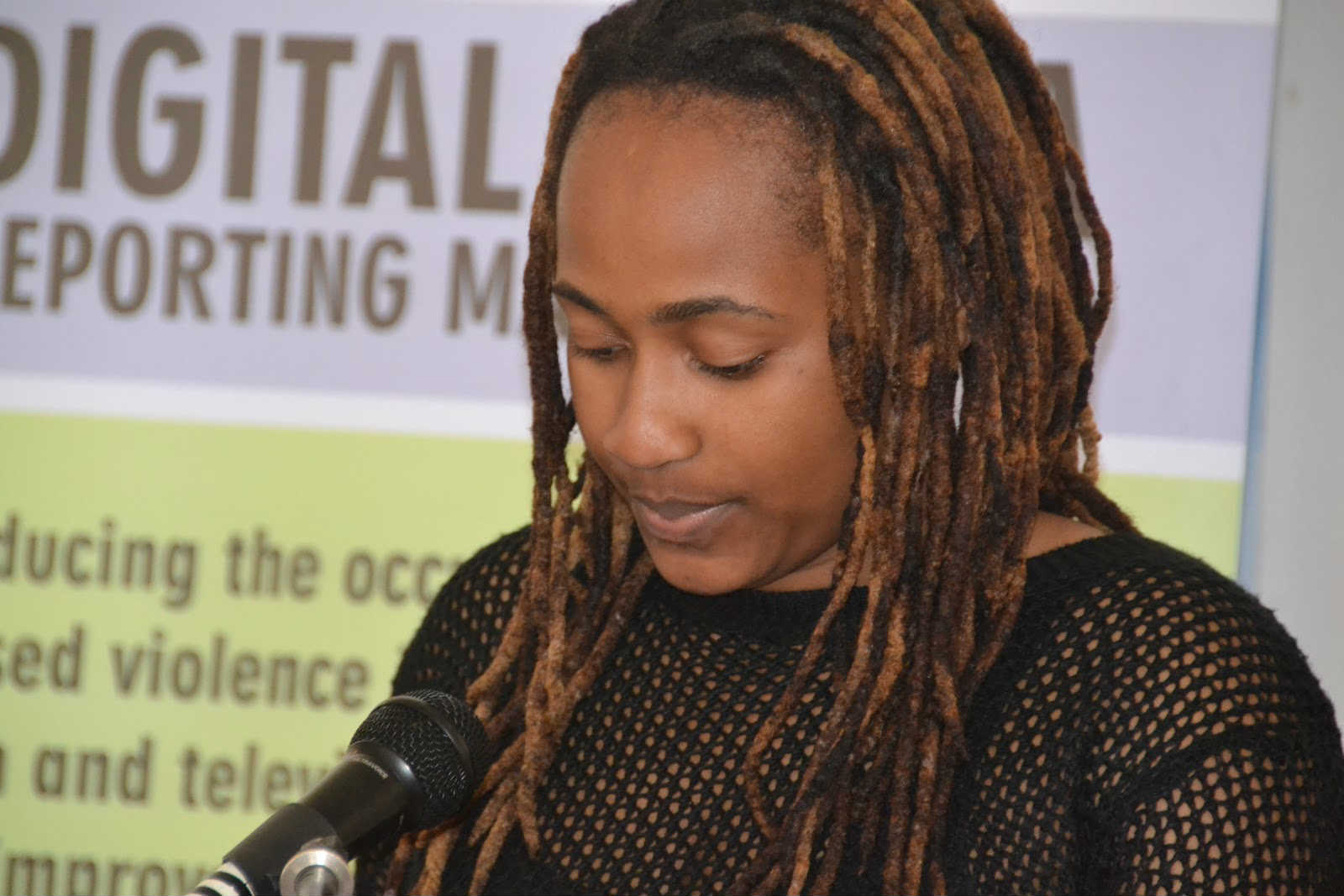 Just the beginning: art as amplification
While the campaign itself concluded at the end of 2019, its activities have laid the groundwork to continue utilizing art to support women changemakers.
In Egypt, the song Yama is now part of rapper Zap Tharwat's musical repertoire. An extremely popular performer throughout the Middle East, he will continue to sing this powerful song and amplify its message about supporting women entrepreneurs through concerts, events, and other public appearances for years to come.
In Kenya, Msupa wa Nganya was Flone Initiative's first major foray into producing creative content for awareness raising and advocacy. Now, just a few months later, the organization is exploring expanding Msupa wa Nganya into a television series that would tell in-depth stories of women working in Kenya's matatu industry.
"Growing up in an African country, I didn't think of working in the transportation industry as something that women did," said Lucia Shikuku, a scriptwriter for Msupa wa Nganya. But working with women transportation workers to write the script taught Lucia so much about the gender-based challenges these women face. Everything from unsupportive families and violence at the hands of passengers to a lack of access to toilets. "We see things as normal, but it shouldn't be like that," she added. "A TV series would open people's eyes to what others are going through. It would make people stop and reflect about the realities of their lives."
Following the launch of the graphic novel in Tunisia, SHIFT collaborated with artistic spaces, local municipalities, and advocacy organizations to bring the campaign's themes to a diverse array of audiences. The amplification effect was evident almost immediately. A woman filmmaker read the SHIFT graphic novel and, particularly moved by the story of Tunisian activist and actor Rania Amdouni, now intends to produce a documentary about her life.
After SHIFT hosted an event and performance by the famed dancer and graphic novel protagonist Saida Lambouba, she now offers weekly dance classes at the same venue. As an artist who struggled to receive recognition and compensation for her pioneering work, Saida is now teaching her traditional dance style to others. "I feel like I did in my early days," Saida told SHIFT. "I have been reborn again as a dancer."
Finally, several SHIFT illustrators have been invited to continue their work through artistic residencies in Europe.
We look forward to even more spin-offs from the original campaign content throughout 2020 and beyond!
Hivos
Hivos offers a positive counterbalancing force against discrimination and inequality; we welcome diversity and support equal opportunities for all. Our mission is to innovate for social change with smart projects in the right places. This campaign is a collaboration between two Hivos programs: Boosting Bottom-Up Societal Transformation (BOOST) and Resources of Open Minds (R.O.O.M).
BOOST aims to enable grassroots social entrepreneurs to create the positive change they envision for their communities. In 2019, the program was working to boost inclusive employment in North Africa. This year's program continues Hivos' ongoing efforts to support social entrepreneurs from North Africa to create inclusive employment opportunities for young people, with a particular emphasis on young women in medium-sized cities in North Africa.
ROOM supports the creative work of a new generation of artists, musicians, filmmakers and content creators who investigate and challenge the status quo in the societies in which they live. R.O.O.M. is the place for these creative futurists: young people who have a critical independent mindset and a do-it-yourself attitude.