Stone Town Records was founded five years ago by three friends whose paths crossed at Dar es Salaam University in Tanzania.
Housed along the Stone Town streets in Zanzibar- birthplace of the renowned taarab music – Stone Town Records is a community of artists who've come together to record music and mentor young and upcoming musicians.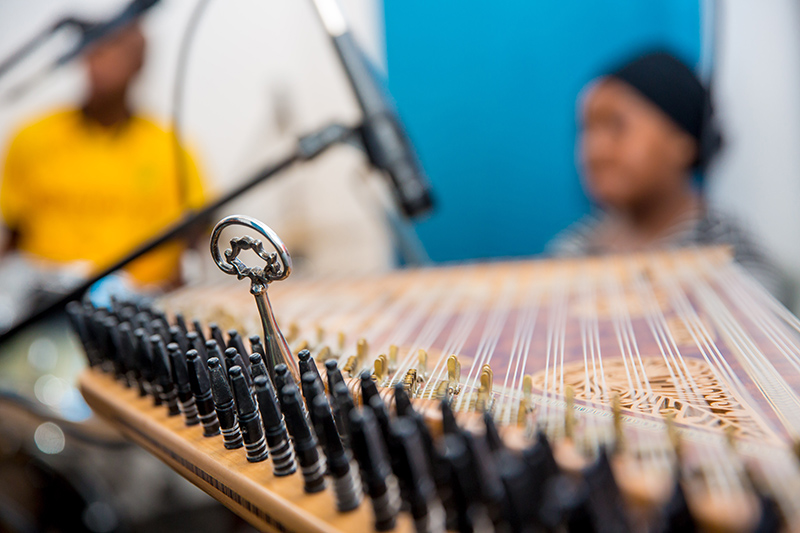 Conscious art and critical content
They bought their first studio equipment with money earned from selling cocktails at the iconic Sauti za Busara Festival. To this day, the are still about bustling rooftops and terraces, violin and taarab instruments, singing, rapping and free expression through music.
But Stone Town Records has pushed its spontaneity beyond the boundaries of music. It's now a community art space for designers, graffiti artists and fashion designers to create socially conscious, critical content.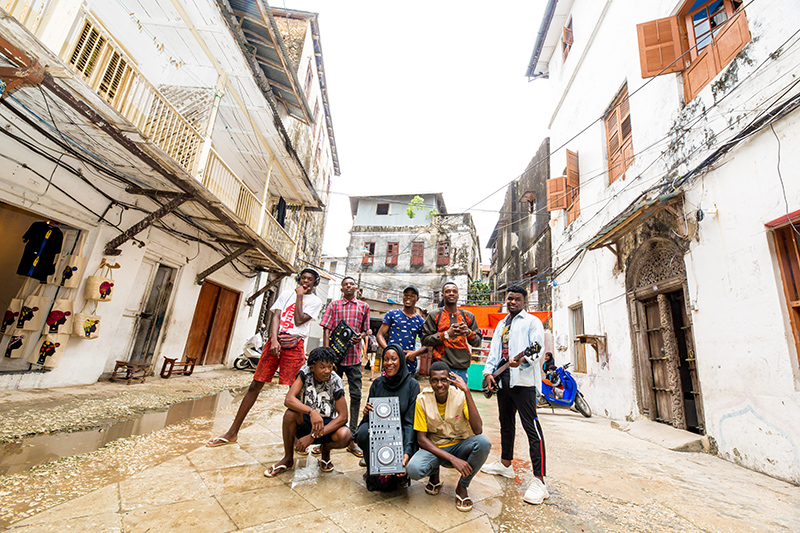 And this in a restrictive society where not everyone can freely express themselves. In fact, Stone Town Records faced a significant challenge when it was raided three years ago by the police threatening to shut them down.
They thought we were a space promoting alcoholism, drug abuse and prostitution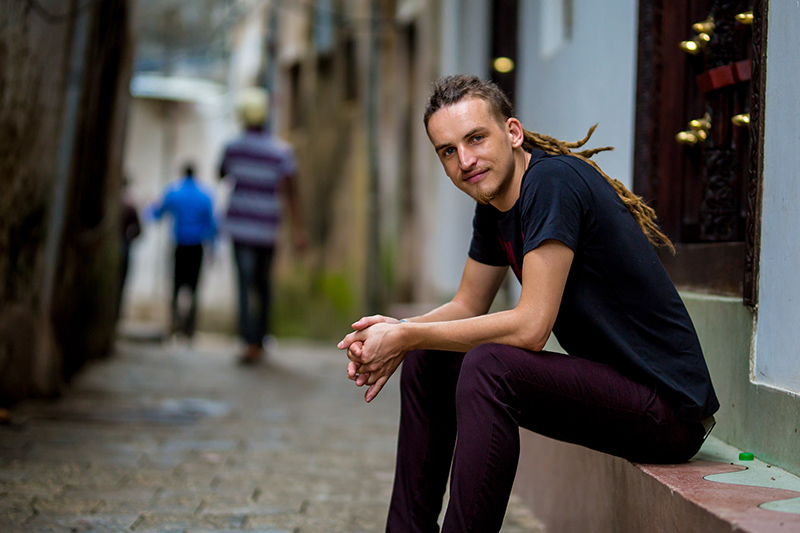 This only made them stronger, and they've started using the power of art to address social issues like drug abuse, youth unemployment and gender inequality.
A breeding ground for artists
By establishing a music academy, Stone Town Records can teach artists to monetize their content through branding and marketing. The B Talent incubator program supported by Hivos East Africa has been a vital breeding ground for upcoming artists in various fields.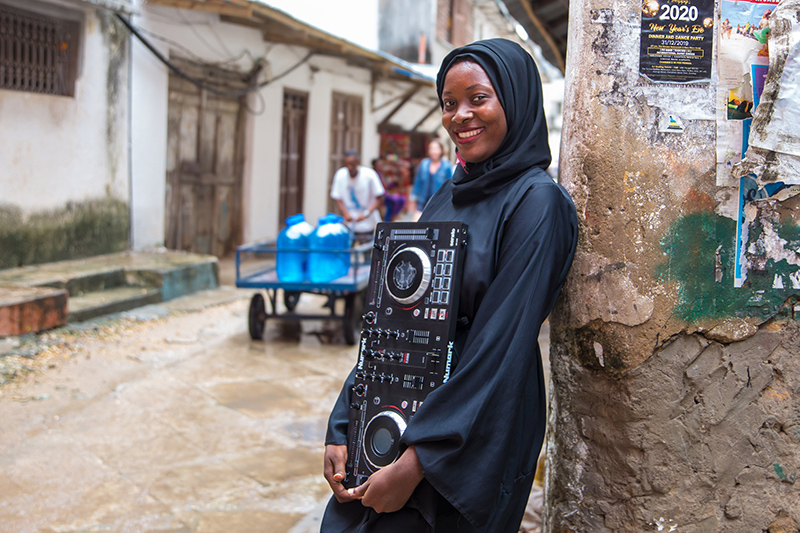 The B talent program has brought to the lime light artists like Dida Khamisi Pando. She's now a well-known female DJ in Zanzibar and the first wearing hijab. Having been recognized at the Zanzibar Swahili Festival by the Minister of Culture and Tourism, she is keen to counter the myth that being a DJ is only for men. She hopes her story will inspire other covered women to pursue a career in music as well.
Ison Mistari, also know as Zenji Boy, has been turning heads in Zanzibar's hip hop scene with his signature: "Taarap." This is a blend of modern hip-hop and traditional Taarab music. Armed with his violin and powerful lyrics, Zenji Boy uses his talent to address negative social realities, from mass tourism in Zanzibar to drug abuse. His sounds have given him a platform for cultural exchange with other artists in countries like South Africa.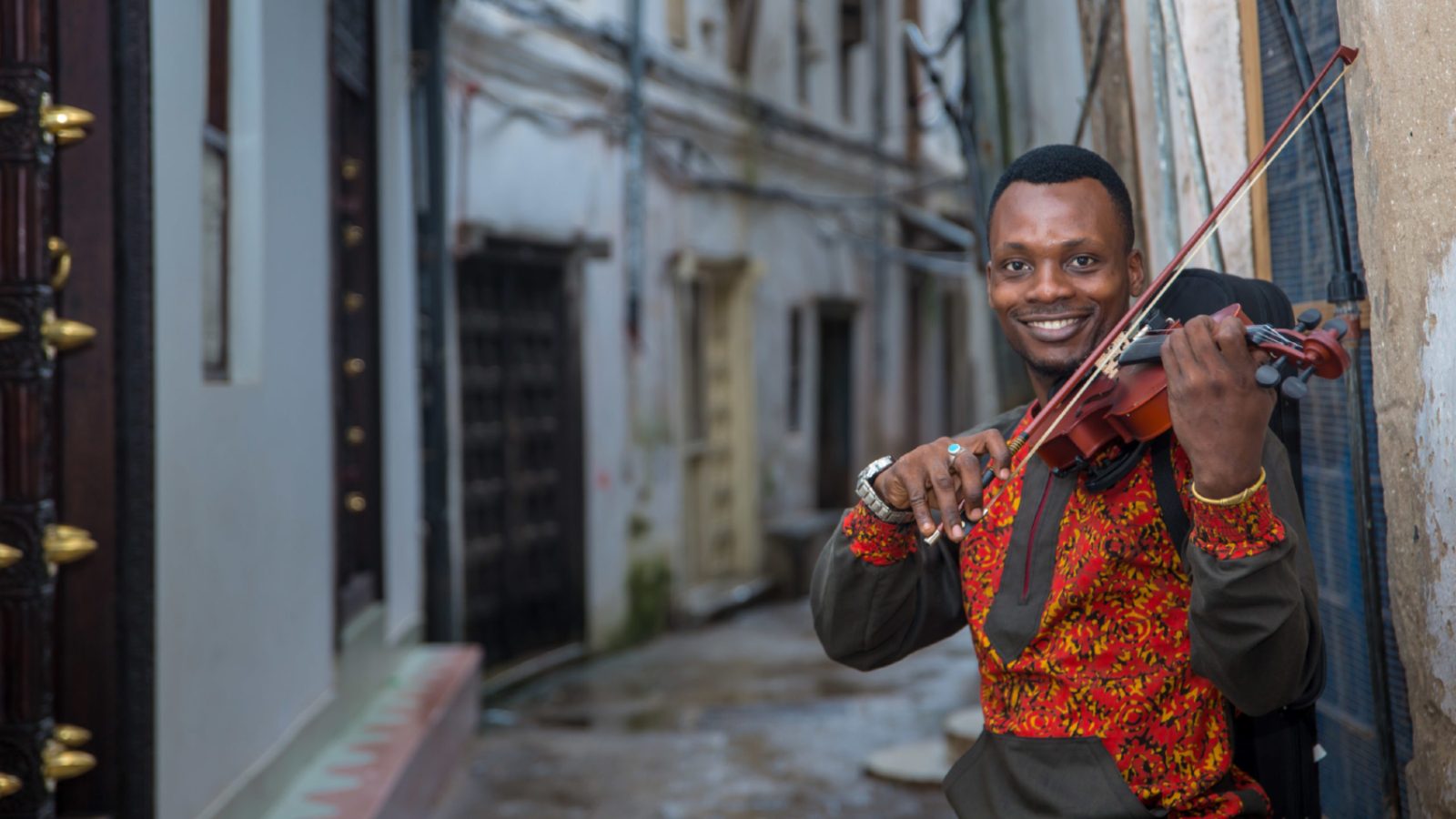 Stone Town Records' music academy helped him monetize his content on platforms such as Spotify, Itunes and Sound Cloud. And this has played an immense role in marketing his genre locally and internationally. Zenji Boy now hopes to establish his own record label and mentor fellow upcoming artists.
Sustainability as an indicator of success
For many artists, sustainability is the sign of success. Stone Town Records has benefited from training by Hivos East Africa on proper financial and project management. This has given them an upper edge in surviving as a community space.
Stone Town Records is now a household name in Zanzibar's artistic community. Their goal is to continue fostering creativity and talent in a community whose art and music has something special to say.
About R.O.O.M
Hivos' Resource of Open Minds (R.O.O.M) supports the creative work of a new generation of artists, makers, musicians and critical content producers around the world who strive for openness and lead the resistance to shrinking civic space.