Data art is a tremendous tool for freedom of expression. Pollicy knows its power all too well, particularly in shaping how governments interact with citizens.
Delivery of essential social services in sub-Saharan Africa has faced significant challenges. Particularly when it comes to providing clean water, sanitation, and health care, among others. And it's citizens in informal settlements who suffer most from poor sanitary conditions and lack of water.
Creating a data culture
Worse still, people often lack mechanisms they can use to demand good governance and give feedback to political leaders on government's provision of social services.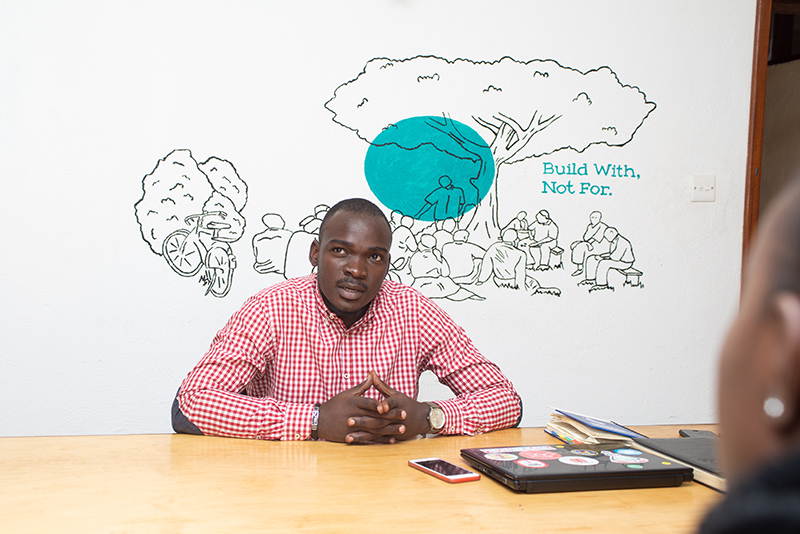 In Uganda, Pollicy has been on the frontline of working with the government and civil society organizations to harness data and technology to improve public service delivery.
As a team of data enthusiasts, techies, researchers and storytellers, Pollicy is keen to convince citizens to use data to improve their quality of life.
Create your Kampala
So they launched a campaign,Create your Kampala, supported by Hivos East Africa. It fosters dialogue between citizens in informal settlements and the government on essential social services like water and sanitation.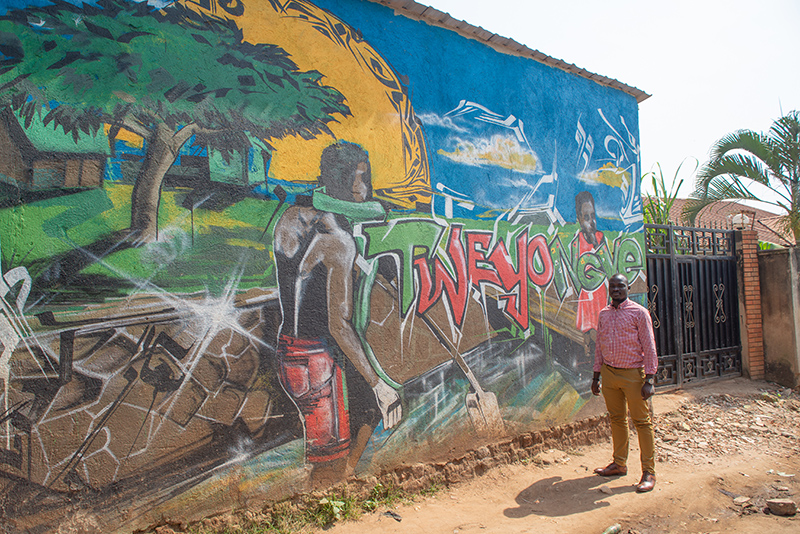 Create your Kampala features data clubs where academics, citizens and government officials learn the importance of data to improve good governance. From the data clubs, crucial data on vulnerable populations is harvested and shared with the relevant authorities for urgent action and future planning.
Pollicy's Community Engagement Lead, Phillip Ayazika, helps community artists undertake graffiti campaigns where citizens freely express themselves visually to show what their ideal city should look like.
Create your Kampala is about citizens harnessing the power of data to influence planning and decision-making in service delivery and make their voices heard.
Civic rights to demand for accountability
The campaign has been a game-changer in helping citizens hold political leaders accountable for delivering their constitutional mandate.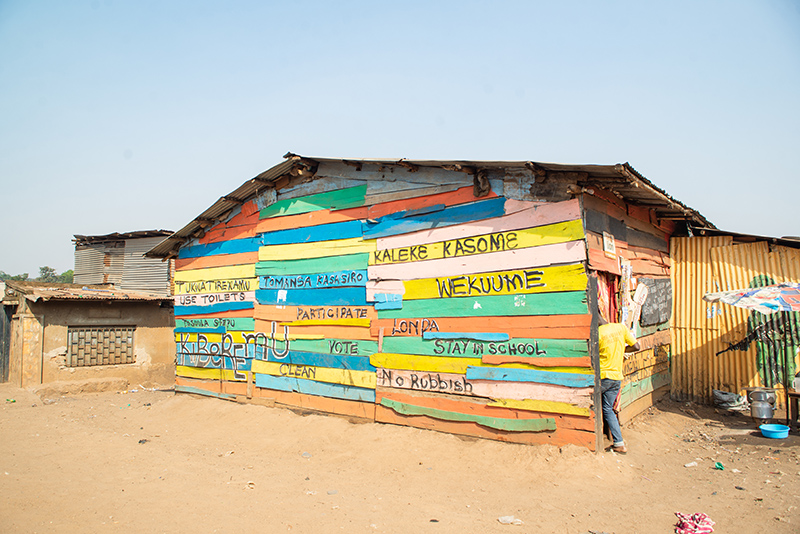 Using by evidence-based research, the campaign has revealed citizen's overall dissatisfaction with services. For example, health centers lacking sufficient drugs, the lengthy process of applying for a passport, and the poor state of sanitation in informal settlements in Kampala.
In a positive sign, Kampala government officials have also participated actively in the community dialogue. Now they're responding better to urgent problems like poor sanitation and road networks, and harm to the environment.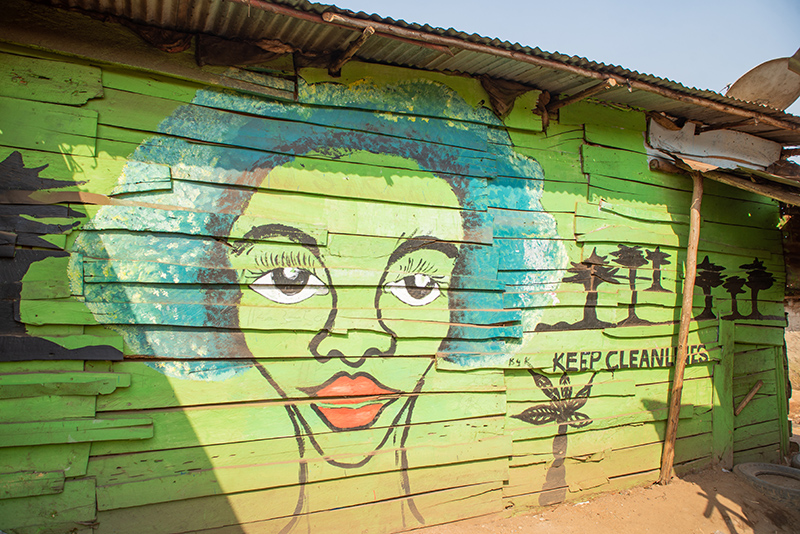 Data and technology – combined with free expression – have been a big win for Pollicy. Because going from a non-existent data culture to data-based decision making has created a body of empowered citizens with new tools to improve local governance.
About R.O.O.M
Hivos' Resource of Open Minds Program (R.O.O.M) supports the creative work of a new generation of artists, makers, musicians and critical content producers around the world who strive for openness and lead the resistance to shrinking civic space. R.O.O.M. provides financial support for the production of work and safe online and offline environments where they can create alternative narratives, question the status quo and imagine new realities through their practice.