The loan supports the expansion of biogas technology to smallholder farmers in East Africa
Sistema.bio is the leading international supplier of biogas technology to smallholder farmers. It has raised funding from impact investor Triodos Investment Management through its Hivos-Triodos Fund. The loan will help Sistema.bio reach over 200,000 farmers in the next three years around the world, especially in East Africa.
The Hivos-Triodos Fund promotes access to renewable energy and contributes to the development of sustainable agricultural value chains in developing countries. "Sistema.bio is a champion for smallholder farms as it makes them energy independent, profitable and climate-friendly. We are confident that our partnership will improve farmer livelihoods and help increase Sistema.bio's outreach," says Karel Nierop, Fund Manager of Hivos-Triodos Fund.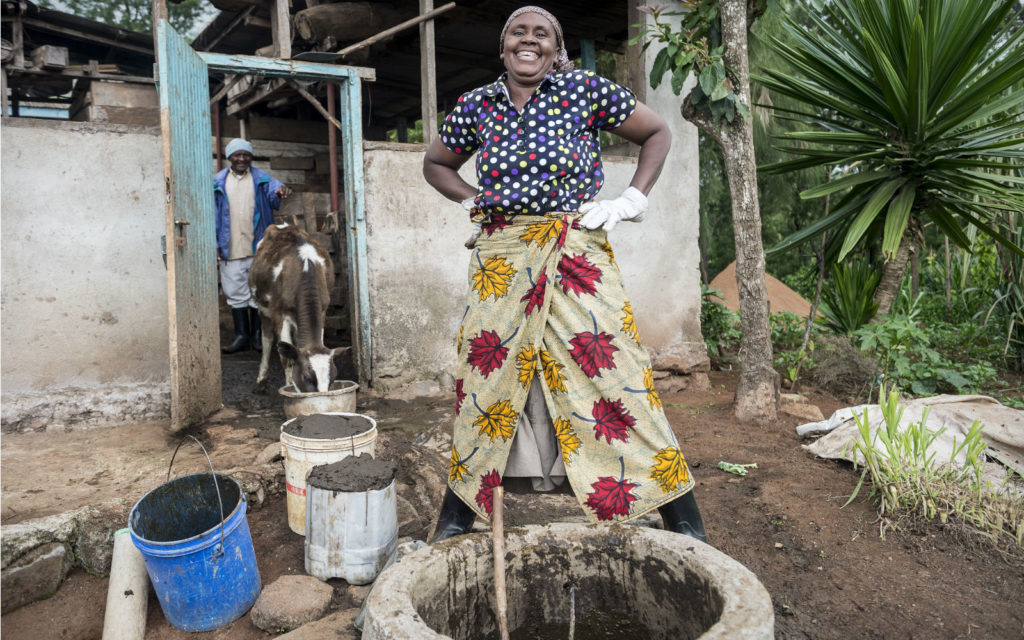 Hivos-Triodos Fund joins a group of world-class impact and venture capital investors that support Sistema.bio's mission to bring technology, training and financing to smallholder farmers around the world.
"We are excited to partner with institutions that share our commitment to sustainable agriculture and the fight against climate change and poverty. Hivos-Triodos Fund will enable Sistema.bio to accelerate our growth and impact," wrote Alexander Eaton, CEO and Co-founder of Sistema.bio.
About Sistema.bio
Sistema.bio is a social enterprise that uses innovative technology, capacity building and inclusive financing to address poverty, food security, and climate change. It manufactures and distributes high-quality, affordable biodigesters that farmers can use to convert waste into energy and fertilizer. By providing flexible interest-free repayment plans and comprehensive monitoring services, Sistema.bio enables farmers to become more sustainable, independent, and productive.
About Triodos Investment Management and Hivos-Triodos Fund
Triodos Investment Management is a globally recognized leader in impact investing to address today's most critical sustainability challenges. With over 25 years of experience, it has established global expertise across Socially Responsible Equities & Bonds, Energy & Climate, Inclusive Finance, Sustainable Food & Agriculture, and Sustainable Real Estate.
Established in 1994, the Hivos-Triodos Fund is a joint initiative of Triodos Bank and Hivos and one of the first movers worldwide in financial inclusion investments. Today, the fund invests in scalable organizations in emerging markets to catalyze a sustainable, inclusive and green economy, specifically in financial inclusion, sustainable food and agriculture, and (off-grid) renewable energy solutions.