African Space Makers and Apes in Space make their big debut
African storytelling is re-emerging as a form of creative expression as it embraces modern techniques to celebrate culture, freedom, food, fashion, bustling African cities and the diversity of African people.
A new generation of African creatives is going against the norm and freely expressing themselves about sometimes sensitive societal issues. They're using rich content from film, Virtual Reality (VR) and animation, to music and literature. And they're connecting the continent's rich cultural heritage to contemporary Afrofuturism and post-colonial narratives.
This has garnered them the attention and recognition of international film festivals and awards. In East Africa we spotlight two content makers who have been invited to compete at international film festivals: African Space Makers and Apes in Space.
Virtual reality meets mockumentary
"African Space Makers" is Africa's first interactive mockumentary series using virtual reality. It is a co-production by The Nrb Bus / Cultural Video Productions, Black Rhino VR and INVR.SPACE. Viewers get a taste of the social and cultural side of Nairobi as they take an interactive journey through five urban collectives that work in the creative industry. Featured are: Maasai Mbili; Brush Tu; Keroche; the graffiti artists of the Railway's Station Museum; Jessy and the skaters of Sunken Park; EA-WAVE, and the Jaba Juicers.
The series has been selected by the official competition of Venice VR, making it the first Kenyan VR film to be showcased at the 77th Mostra Internazionale d'Arte Cinematografica 2020.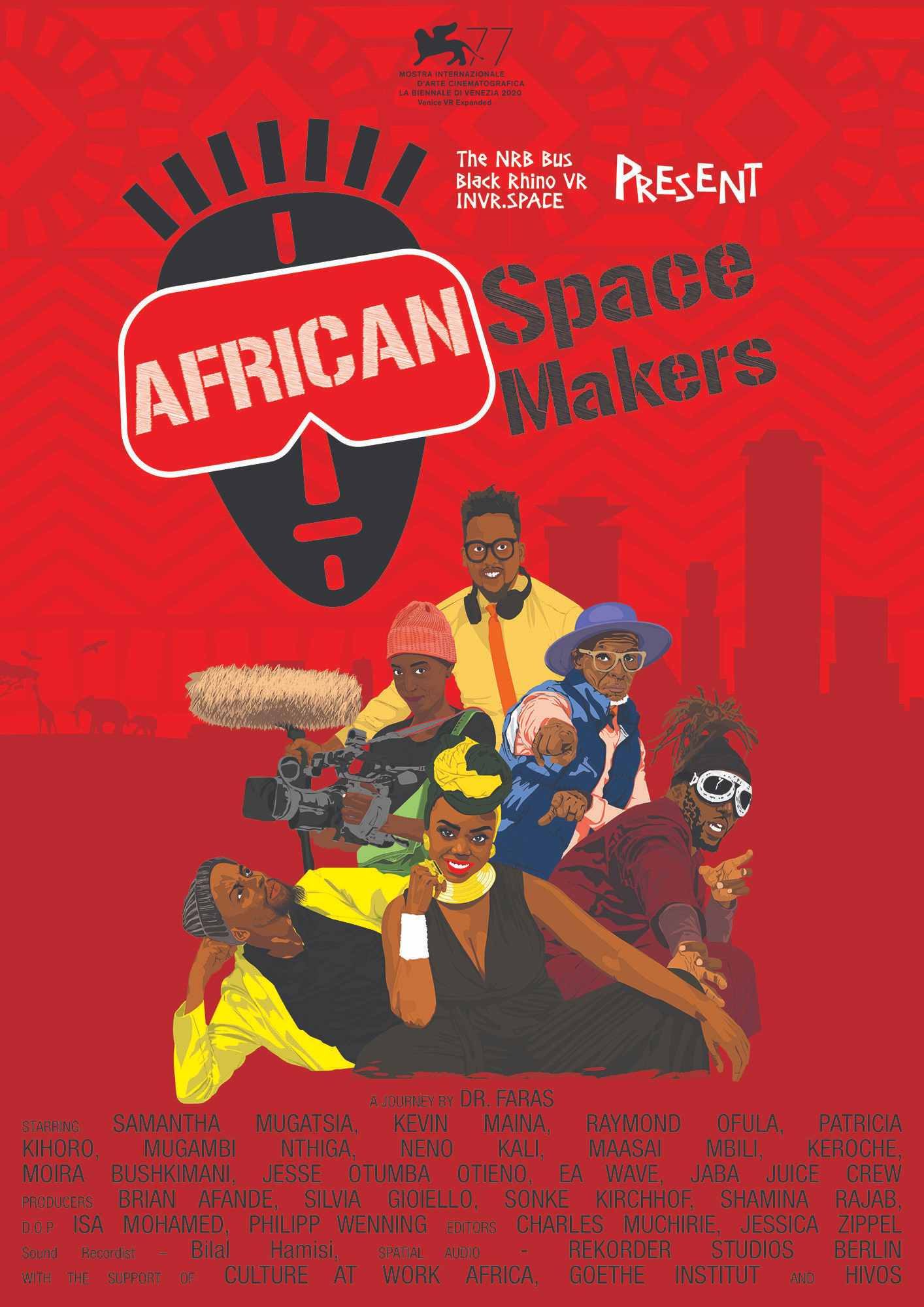 Read our profile of African Space Makers and their mockumentary series here.
Kenyan folk hero teaches modern conflict resolution
Apes in Space is an animation outfit, founded and run by Kwame Nyongo – a visual artist and writer. Inspired by African folktales, Apes in Space created a unique animation film, "Luanda Magere". The short film tells the story of famous Kenyan folk hero, Luanda Magere. His special powers and gifts saved his community from their enemy 500 years ago. The film makes his story new and relatable by showing how similar today's conflicts are and how to resolve them.
"Luanda Magere" has been selected for the LA Shorts International Film Festival, one of the largest and most prestigious international short film festivals in the world. To date, Apes in Space's work has received international acclaim at the Abidjan Film and Animation Festival, the Accra Animation Film Festival, the Lagos International Festival of Animation, and the Lift-Off Global Network Film Festival.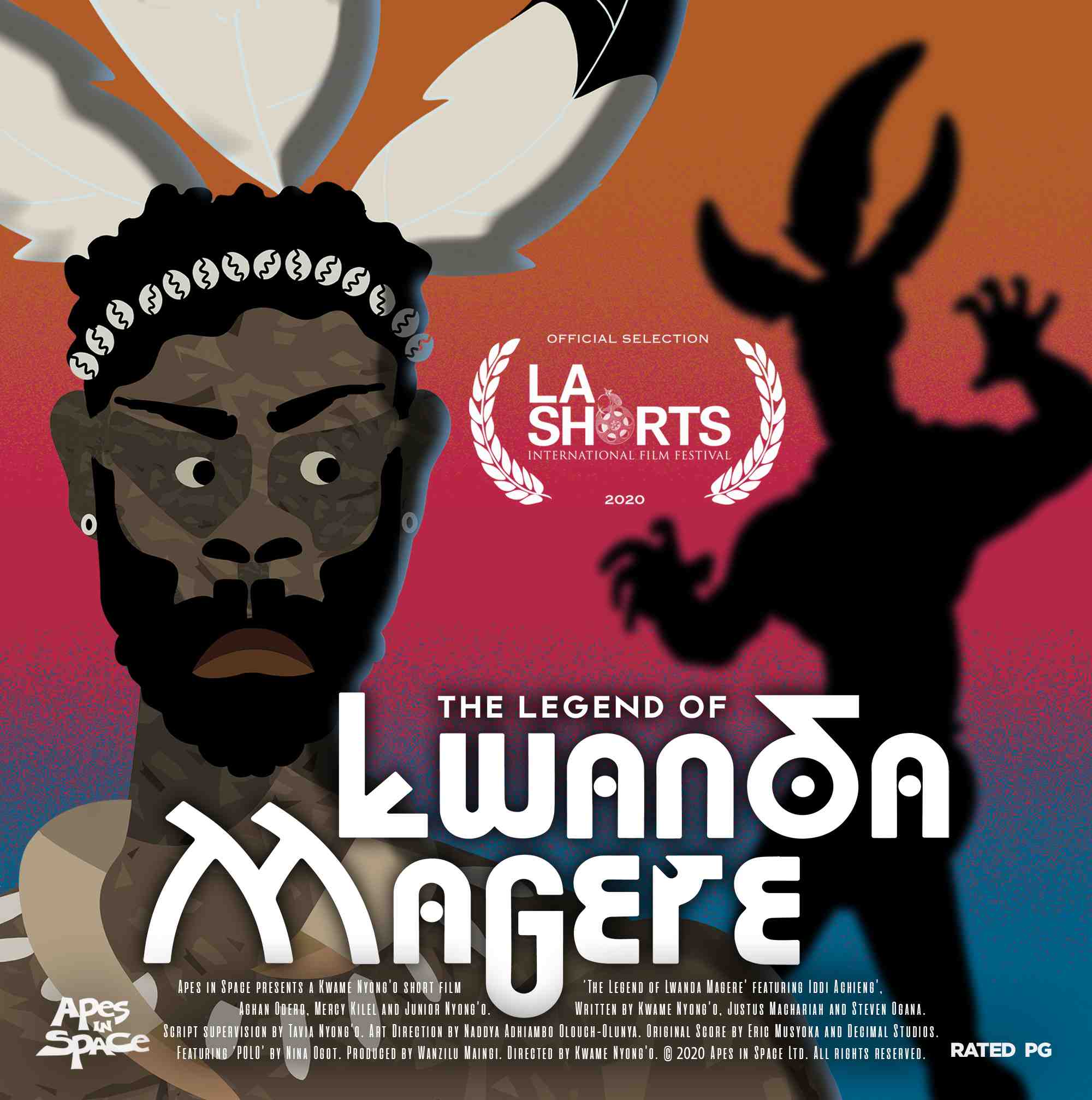 Find out more about Kwame's work in this interview.
The R.O.O.M. program
African Space Makers and Apes in Space are grantees of Hivos' Resource of Open Minds Program. We join in celebrating and recognizing these two content makers. Their contribution to freedom of expression is one example of why we support East Africa's creative sector. Hivos helps artists, journalists, bloggers, techies and creative entrepreneurs establish safe and sustainable spaces to express themselves. Our message is simple ''There's R.O.O.M to be free at Hivos''.