This story was curated in partnership with Ketebul Music
As a form of free expression, music has unlimited scope for communicating joy, sorrow or hope. Music tells the story of the human condition through sound.
The uphill battle for musicians in East Africa
But free expression also means freedom. In East Africa, as elsewhere, artists have had to fight uphill battles to freely express themselves through music. For some, this has meant torture or and exile. For others, discrimination and stigma. Nowadays, it is often trolling and threats on social media. And censorship by authorities is justified by the need to protect the "moral fabric" of society.
In fact, controversial songs are the constant target of authorities. In 2018, Tanzania's most loved and decorated artiste, Diamond Platnumz, got in trouble for releasing a song that was deemed "sexually  suggestive." And a concert by celebrated Kenyan musician Eric Wainaina was stormed without explanation by the police. Not surprisingly, he calls for social justice and an end to political oppression in his songs.
The flip side: Ketebul Music
But the need for artistic expression is hard to beat out of people. In Kenya, it has given birth to new outfits like Ketebul Music. Ketebul – "drum sticks" in the Luo language – is a record label, video production facility, and recording studio. It combines the varied traditions of East African tribal music with the best of contemporary artists to showcase the region's rich diversity.
Ketebul Music also devotes itself to documenting and archiving musicians' work. One of their most popular projects, "Shades of Benga," preserves the unique beats of Kenya's popular music from 1946 to 2016.
A new project to confront stereotypes
Their new project, Sauti – "sound" in Kiswahili – continues Ketebul's quest. This time, the focus is on musicians whose professional journey has met with discrimination, stigma, and marginalization.
The project is a partnership with Hivos East Africa and is funded by Hivos' R.O.O.M program. It consists of an album and a documentary where five musicians tell their stories. Speaking through interviews, pictures, and music, they share the challenges they have faced to exercise their rights and pursue their careers. And they use their music to boldly confront stereotypes about physical disability, religion, sexuality and gender identity, and ethnic groups.
Sauti offers an intimate look into the worlds of Kamanu M'tuamwari, Awilo Mike, Michel Ongaro, Lulu Bashir and *Joseph by celebrating their unique voices and talents.
Using disability as a source of strength
For Kamanu M'tuamwari, albinism has been a source of strength that transformed his life. He discovered his love for music at the Thika Secondary School for the Visually Impaired in his teens**. Kamanu later found his footing in Meru folk music after a friend urged him to explore traditional sounds instead of country music. His effort to demystify Meru music and showcase it to the world has made him a household name.
"Ten years down the line, I can say I'm on the right path," he affirms.
Overcoming a double challenge
Persons with disabilities have to overcome a double challenge: proving themselves and being treated as equals in society. Both Awilo Mike and Michel Ongaro are abled differently. Awilo had polio at a young age, and Michel a rare form of eye cancer that causes blindness.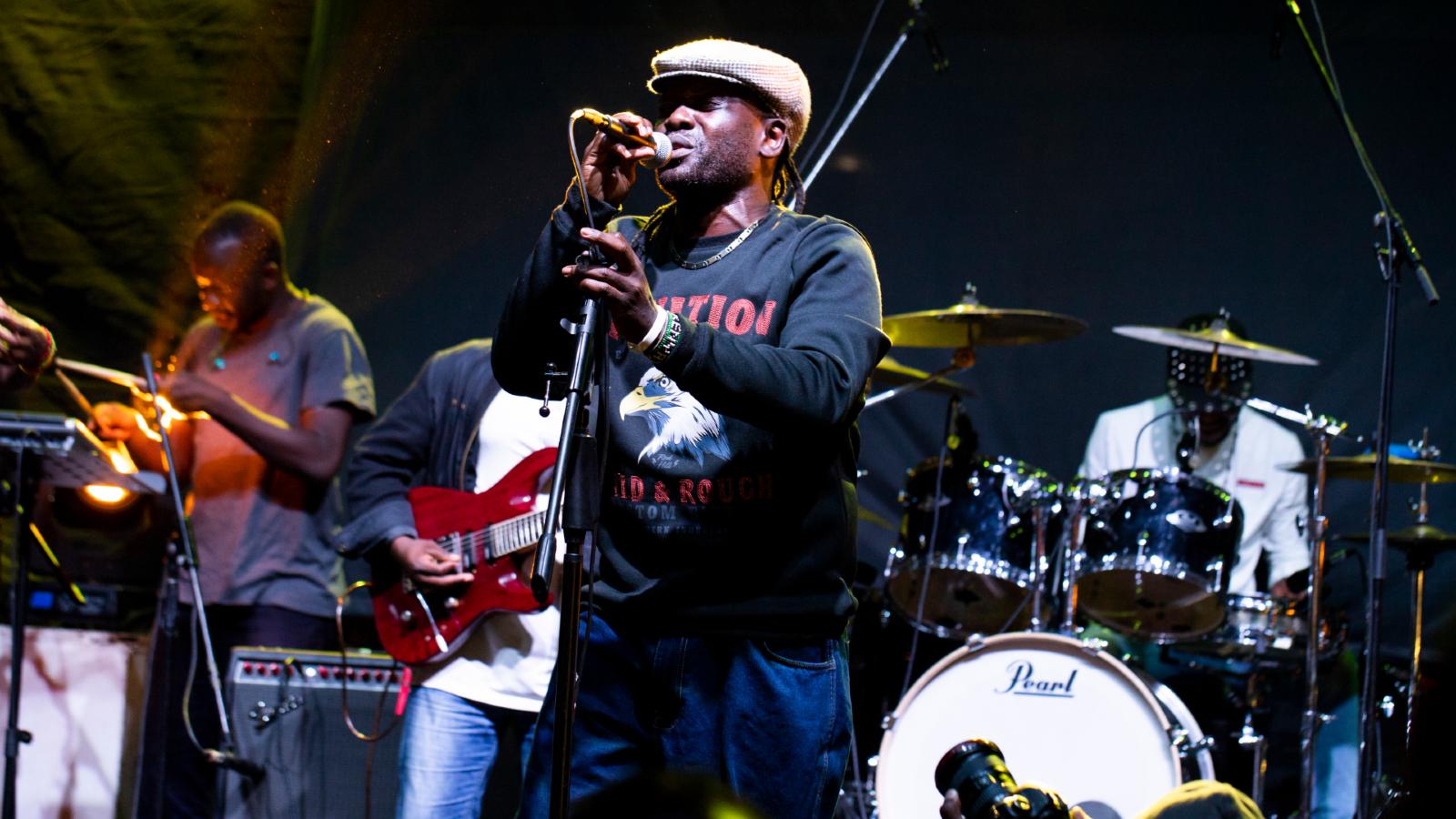 Awilo is known for his popular album, Riziki. He is also a committed activist calling fiercely for an end to different social ills. Discrimination based on ethnicity, alcohol abuse, and prejudice against persons with disabilities, among others. His band has gone on successful tours in Kenya and Europe.
Michel's ensemble fuses traditional music with contemporary sounds – an inspiration from Kenya's coastal region. He is an accomplished singer, songwriter, composer and music coach with three albums to date. Despite this, he was once taken for a beggar by a guard as he entered the venue where he was going to perform. When asked what persons with disabilities need, he says, "It's not so much being helped, but being assisted to become productive members of this society."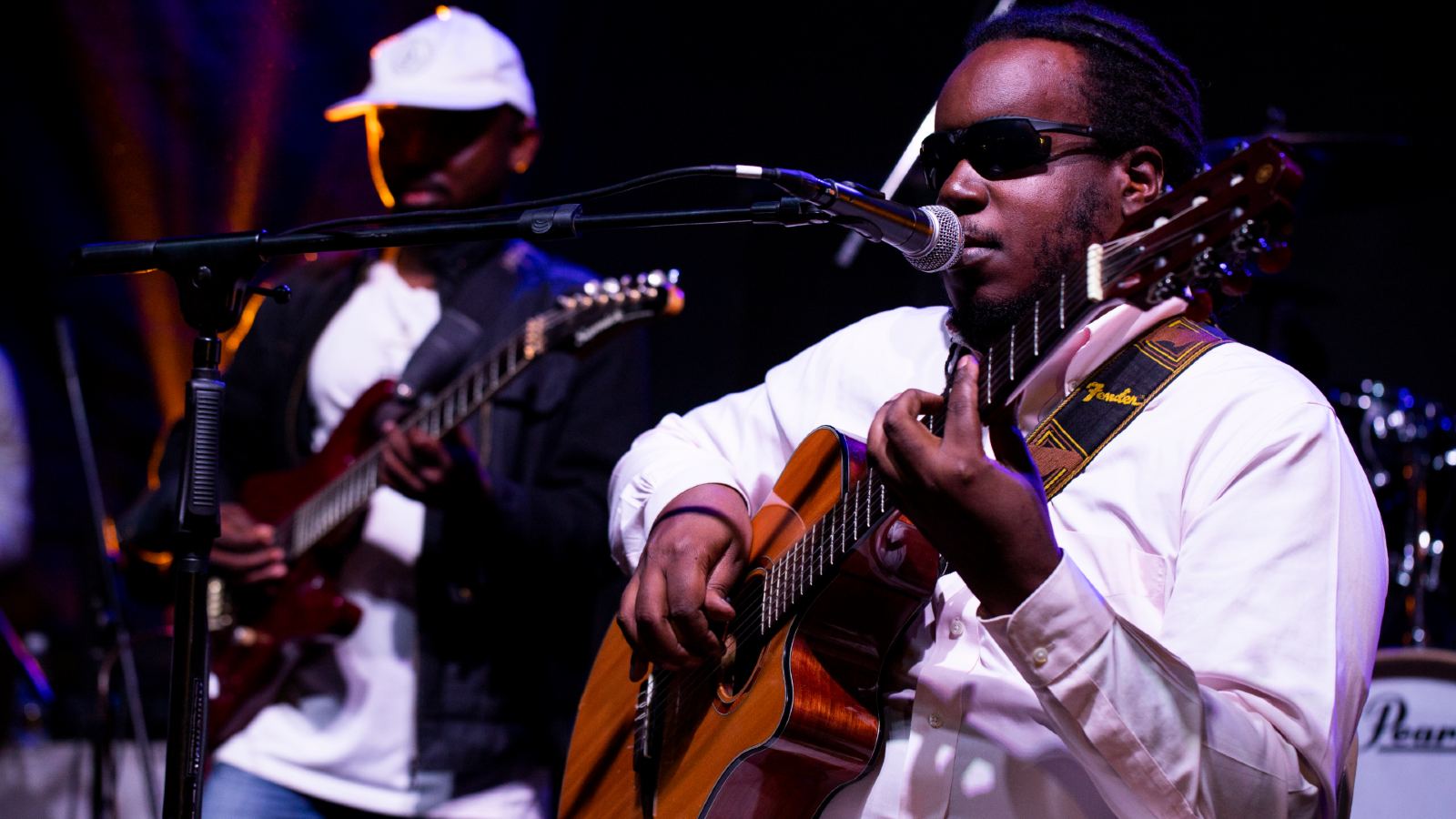 Changing the narrative about Somalis in Kenya
Discrimination against ethnic Somalis in Kenya is systematic. They are routinely singled out for abuse by the security forces. And Kenyan leaders are often accused of inciting the public against them. Gargar is a women's quartet of Somali origin from Garissa, North Eastern Kenya. The group is on a mission to change the narrative about Somalis through music. Their song,'Aids Wadila' (Aids Kills), helped fight the stigma associated with HIV and AIDS, especially within the Somali community. And Gargar's popular album, Garissa Express, aims at getting women to know their rights.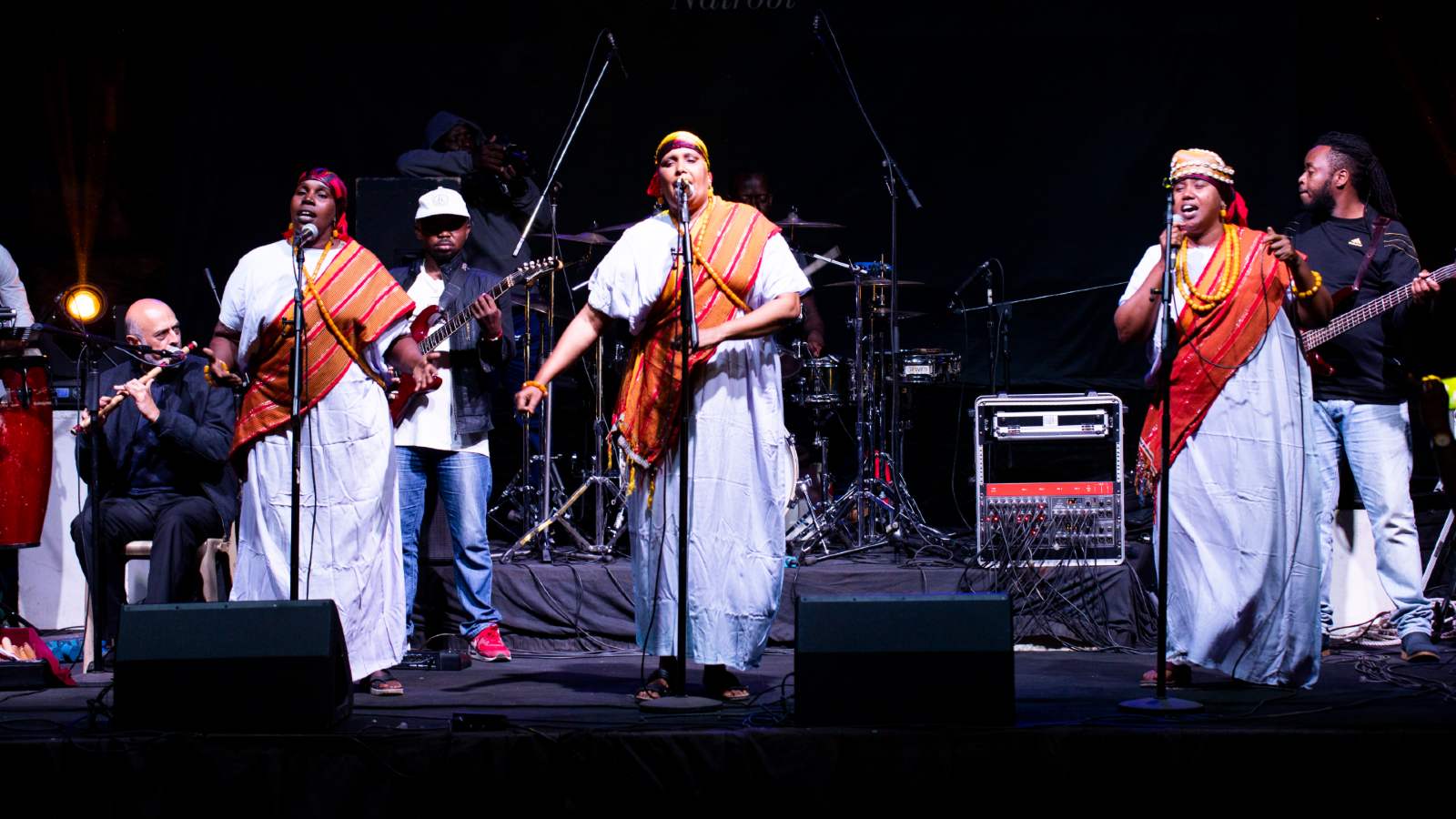 Showing up unapologetically as LGBTI persons
Lastly, Joseph is a stellar artist who fell in love with music at an early age. He believes gender is fluid and is quick to state he does not identify as gay or heterosexual.
Regrettably, he chose not to be featured in the album or the documentary. This is yet another example of the struggles LGBTI persons face in a homophobic society. Regressive laws and cultural norms do not just fuel discrimination and stigma. They also raise barriers preventing LGBTI persons from deploying their talent and skills to make a living.
Joseph describes his sound as dynamic and eclectic, heavily influenced by the Blues, Neo-Soul and Gospel music.
* Joseph's name has been changed to protect his identity.
** In Kenya, many persons with albinism suffer from visual impairment. The government places them in schools for the visually impaired for their education.