This year, International Youth Day celebrated "Youth Engagement for Global Action." The day is meant to highlight how youth participation at all levels can create more diverse, inclusive, and resilient societies.
It is common to hear that young people represent the future of the planet. In reality, they are working now to build the future they deserve. A fair and sustainable world with dignified living conditions for everyone. Because the future is calling on us all to act – now.
At Hivos, we partner with youth networks, organizations, and activists that use their power to transform Latin America, the Caribbean, and the world. So we'd like to share with you the feelings, experiences, stories, and dreams of a group of young people from Hivos Latin America and the Caribbean who use their talents for communication to strive for social change. This team of communication officers puts their hearts into their work, communicating about what we do from fresh, rebellious, and stimulating perspectives.
Nora Sánchez, 28 years old, All Eyes on the Amazon
Working for the All Eyes on the Amazon program has changed me, both as a person and as a professional.
Ten months ago, I knew little or nothing about what was going on in the Amazon. For me, the Amazon region was some distant, mythical, unreachable place. And if any news of human rights violations, territorial invasions, forest fires, or illegal mining briefly penetrated my bubble, none of it seemed real because these things didn't affect me.
Today, I am not only aware of what's going on, but I feel responsible as an inhabitant of this planet to do something to protect the Amazon forest and the 420 indigenous groups who live there. I consider it essential for our survival to learn about their cultures and languages, their deep sense of community, and how they live in harmony with nature. We have to understand that there are different and better ways to interact with the environment – and that is something we can learn from them.
This is where my work becomes essential. And how rewarding to know that it is! I Nora Sánchez, working from home with a computer and an internet connection, can do something to defend the Amazon. Sometimes, I feel like my contribution is small, even insignificant, but other times, I know the work I do is fundamental. Every tweet, article, and video; every webinar, every effort that reaches more people little by little – people like me who ten months ago were unaware of the realities of the Amazon  – can spark change by making them start to really hear the voices of Amazon.
Yes, voices. That's the best word to sum up what the program is all about: voices that come from the depths of the Amazon. Voices of indigenous leaders and guardians of the forests. Voices of our partners. Voices of  Indigenous youth. Voices that make us pay attention and listen, learn, share, and work together to put All Eyes on the Amazon.
Diego Pérez Damasco, 27 years old, ALEP and Key Populations Project
A rebellious fire is burning within the hearts of Latin American youths. It's their desire to rebuild our societies and transform them into inclusive and safe spaces for everyone. As a communicator and journalist with a special interest in human rights, particularly LGBTIQ+ topics, I've met and worked with young people from different countries who never remain silent in the face of injustices, even if it means putting their emotional and physical integrity on the line.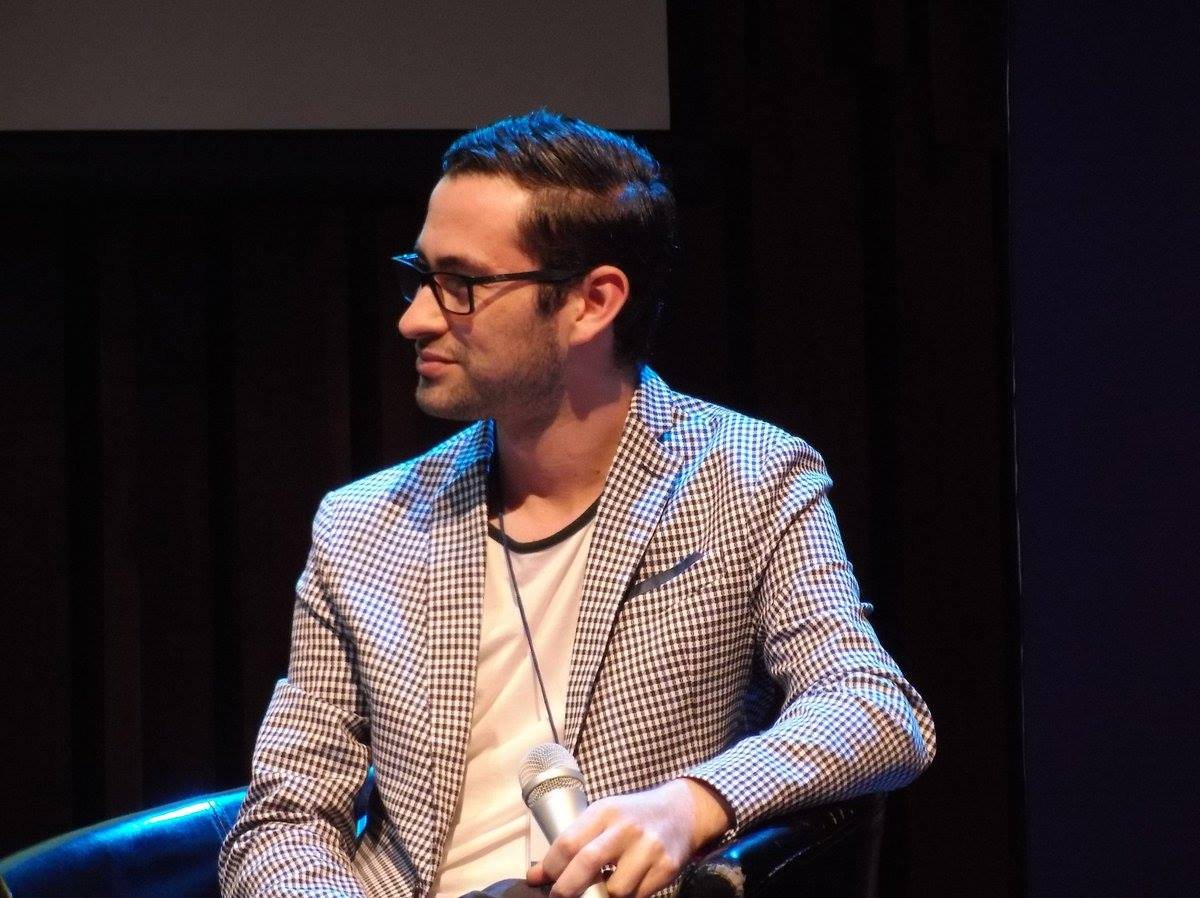 Young people in Central America, from LGBTIQ+ persons in forced migration to open data activists, from human rights defenders to those fighting the stigma attached to people with HIV, are changing mindsets and creating progress in a region that is used to things never changing.
I've met and worked with young people from different countries who never remain silent in the face of injustices
In the last few years, I've been involved in work related to HIV. According to data from UNAIDS, two adolescents are infected by HIV every hour in Latin America and the Caribbean. Young people living with HIV in the region continue to have unequal access to health services, and in many cases face violence, discrimination, and stigma.
During a seminar we organized this past August 11, Horacio Barreda, Regional Secretary of the Red Jóvenes Positivos (J+LAC) (Network of HIV-Positive Youth), emphasized the need to stop talking about youth in the context of the future. "We are asked to take charge of a future that is being destroyed now. We must open the doors to the present; if not, we won't have the possibility of generating social changes," he said. So we see that across many different movements, youth's battle is the same: changing the present to save the future.
Anthony Marten Herrera, 27 years old, SAFE Platform
When I was 15, I joined a local youth group in Turrialba, Costa Rica, not knowing that I would continue working to promote young people throughout my professional career. This group opened the door for me to join the editorial team of UNICEF's State of the World's Children Companion Report in 2011 titled, "Adolescence – Beyond the Stereotypes." The report gathered stories of young people from around the world and highlighted their challenges, fears, dreams, and more. One of their most frequent requests was for their voices to be heard.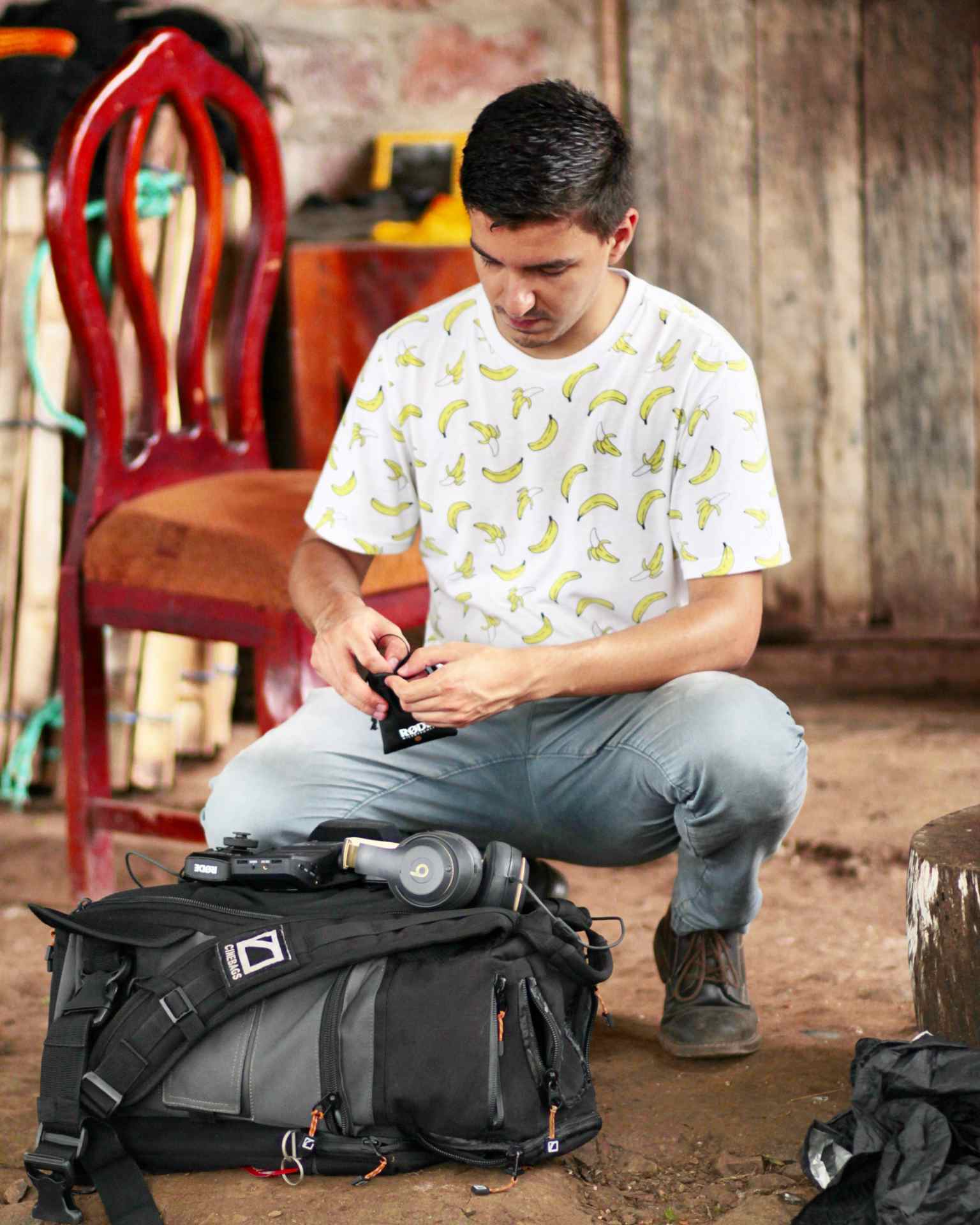 Representation matters. It's easy to preach about the importance of "including young people" and "youth participation," but we must also make sure we're walking the talk. Are there young people in leadership positions in our organization? Are their voices being heard? Are they given opportunities to grow or showcase their skills? Harnessing the power of young people can lead to incredible transformations. The sooner we start, the better.
Currently, I work for the SAFE Platform, a knowledge and project-based initiative in sustainable coffee and cocoa. Climate change and aging smallholder producers are some of the threats these sectors face. We actively promote the inclusion of young people in discussions and decision-making processes to help build a future that can effectively tackle these problems. Because without young producers, our food systems are destined to suffer. At SAFE Platform, I know we're off to a good start.
Andrés Méndez Marenco, 28 years old, Our time is now!
This month, I'm celebrating four years since I started working with Hivos Latin America and the Caribbean – a journey that has led me to recognize and value my youth. Thanks to my position as communication officer, I've been able to connect with all kinds of organizations and people from diverse places in the region. Despite differences, I've found a common thread in all these situations: young people working, collaborating, and opening new spaces.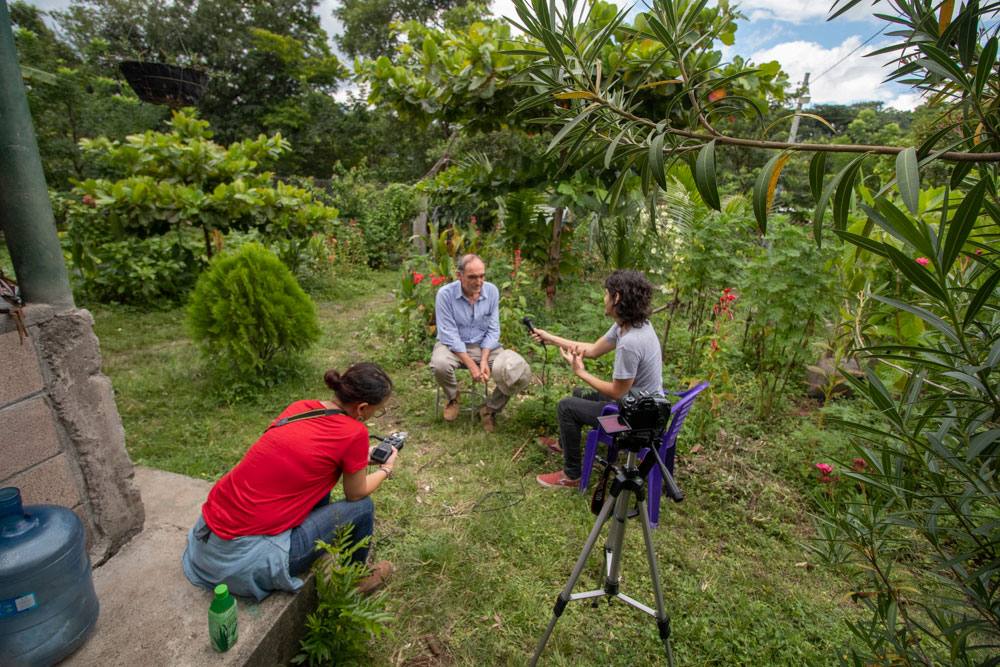 My experience and the messages I have read this week have reinforced the idea that as young people, we are not the future; we are part of the present, and our actions have repercussions today. The pressure we face living in a world that is in constant crisis is already enough. Yet we also bear the added burden of being responsible for the world we live in now and for the future we will inherit.
We cannot and will no longer be silent when we see discrimination, violence, exclusion, and adultism
For centuries, our path has been guided mainly by "experienced" adult men who have led us to a future on the brink of collapse. A world with unsustainable production and consumption systems, profound inequalities, and dwindling opportunities for new generations. Even when confronted with these clear signs, they have shown themselves incapable of building a diverse, inclusive, and resilient world.
The planet and the region are facing a historic moment, when people between 18 and 35 represent nearly a third of the population of Latin American and Caribbean countries. The time to raise our voices and lead social movements is now. Yes, we will continue to be called "snowflakes" – the generation that is offended by everything – but that's because we're finally waking up to some harsh realities. We cannot and will no longer be silent when we see discrimination, violence, exclusion, and adultism.
How? By taking ownership of our space: saying to the world that we belong and we believe in our value. By realizing that even though we are young, our opportunities and challenges are not the same, and that no movement is more important than the rest. We need to make it clear that changes today will affect us all sooner rather than later. Most importantly, we need to collaborate and lead. We must take advantage of the power and energy of all youth to transform the world and create better societies for everyone's present and future.
Want to learn about how young people from Latin America see the future?
Follow this link to read their dreams in Spanish.
Watch the seminar "Youth's commitment to Human Rights," here.