Lee Mondry of Positive Vibes and Hivos go back a long way together. In fact, his first "real job" was as an intern at our (former) office in South Africa. But Lee first came into contact with Hivos as a student at the University of Witwatersrand (Wits) in Johannesburg. Along with his friend, he had set up an LGBT student organization called Activate, which started receiving funding from Hivos in 2007. His co-founder was Zakhele Mbhele, who in 2014 would become the first openly gay black MP in the world.
From Hivos to Positive Vibes
Hivos offered Lee the internship in 2008. Over the next seven years Lee worked his way up from intern to Regional Program Manager. He started with HIV/AIDS projects, then set up an LGBT rights program that he gradually extended throughout southern Africa. The program focused on strengthening the leadership and capacity of local organizations.
This brought him into contact with Positive Vibes – his current home where he is the Regional Programs Director. When we reconnect with him now, in 2020, he assures us with a broad grin, "Hivos is deep in my DNA, it stays with you for always. I may have left Hivos, but Hivos has definitely not left me."
Positive Vibes is a queer rights-based development organization focusing on human rights and health that aims to end othering, discrimination and oppression. Working primarily in Africa, their strongest focus is on LGBTQ people, sex workers, people living with HIV, and adolescent girls and young women. Positive Vibes was part of Hivos' KP Reach program and is currently in our Strong in Diversity program, all of which has greatly expanded its outreach.
Looking in, looking out
Although Hivos is a long-time supporter and donor of Positive Vibes, Lee is convinced he brought Hivos' DNA to the organization when he joined. This may have to do with the special methodology for activists that Lee was involved in developing with our support. It's called the "looking in, looking out" approach, or LILO as it has come to be known.
Social change must start with people.
As Lee explains, "You must first be able to deal with your own problems, before you can tackle problems outside yourself. So our work and processes are designed around the concept that social change must start with people. Power for change comes from within. Systems shift when people change. When people change and find their voice, they can think and speak about their own place in the world. They gain confidence to claim and exercise personal power in expanding spheres of influence."
Other organizations generally skip that step and immediately focus on the outside world. But Positive Vibes prefers to learn from its own activists first in order to help others. Learning is in fact another cornerstone of the organization. Positive Vibes looks deep into the identities of its local partners and target groups alike to best address their needs and never "blindly rolls out stuff."
An essential approach for both target groups and activists
Lee says this approach is essential both when trying to change the mindsets of those who discriminate against LGBT people and when training activists to do the same. "Our work with non-LGBTQ people is designed to help them develop more positive attitudes towards LGBTQ people, and other marginalized groups, through identification and empathy. The process starts with participants exploring their values and how these inform our attitudes and judgements of others. Through the lived experience of individuals from LGBTQ groups, empathy is created, and awareness shifts individuals towards more positive attitudes. The assumption underpinning LILO is that to be truly effective in working with and on behalf of people who are excluded, individuals and organizations need to address their own conscious and unconscious biases towards these individuals and communities."
Individuals and organizations need to address their own conscious and unconscious biases.
Safety first
Safety is always an important part of the approach, Lee stresses. "We prepare our meetings in detail and choose locations carefully with local partners. Then we discuss scenarios with the participants, like what to do if there's a raid, and plan carefully how we would respond. Our training materials are designed discreetly, and we teach people about the dangers of using social media recklessly, as this might put others at risk."
With Hivos' support, the "looking in, looking out" approach has been applied successfully in many countries across Africa, and Positive Vibes has now started working in South East Asia. Lee was curious to see if the method would work there, so he was deeply involved in the training himself. All went well and the method was very well received. One of the activists said at the end of the training, "Never before had I focused on myself this much. Now I can just be me!" Lee laughs, "That's when I knew in my heart that the training had worked."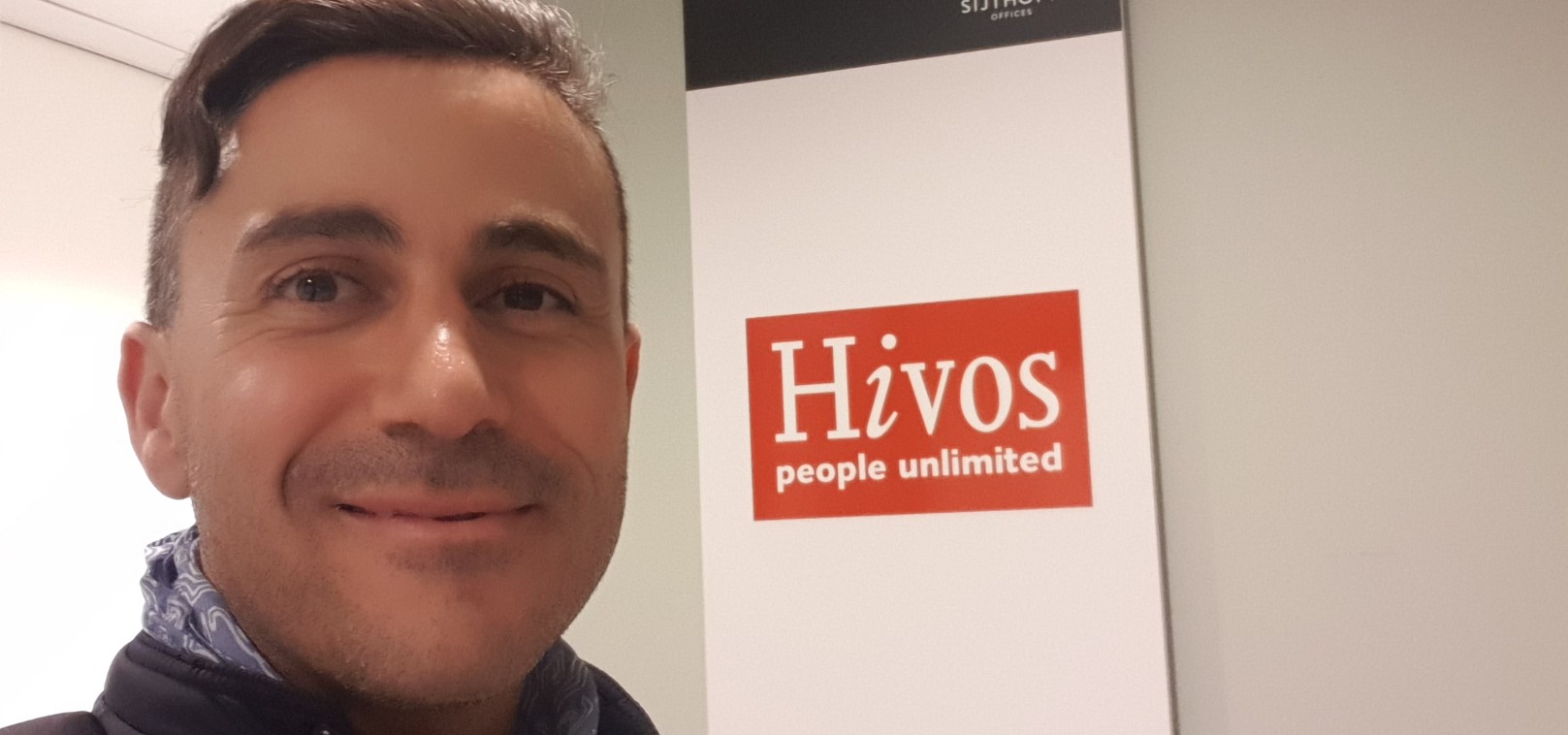 What's next?
Lee says he is now casting a wider net for Positive Vibes' flagship methodology. "The 'looking in, looking out' approach can also work for other groups besides LGBT people. It's very important to stop exclusion in all its forms. This would be a new exciting opportunity for us to show how individual change can be a driving force for social change. "
They have also recently developed a new method to prevent the exclusion of minorities from public health care. This approach brings the discriminated groups together with public health care providers to solve their problems through mutual understanding, monitoring and accountability. After starting in Zimbabwe, Namibia and Botswana, Positive Vibes is looking to scale up to other countries.
According to Lee, their approach has meaningfully contributed to bringing about real change in the LGBT community in Africa. "Thanks to Positive Vibes, but also thanks to the risk Hivos took in funding our methodologies and including them in their programs. This has turned 'looking in, looking out' into a truly innovative way of training and dealing with people to truly become more accepting and appreciative of each other."
COVID-19 footnote:
We spoke to Lee on April 13 to find out how he and Positive Vibes were handling the coronavirus outbreak. He felt up to the new challenges it presents: "As we are deep into our period of lock-down here in South Africa, who would have imagined, even a few weeks ago, that the world would be what it is now? Operating in this fundamentally new reality, all of our respective brands for leadership, cutting-edge innovation, responsiveness and learning will be tested against how effectively we can tune into the prevailing environment, perceive and interpret it, and adapt, whilst preserving our core values and principles."