A brewed cup of coffee is exactly what you need to recharge, plan ahead for the day, or catch up with that old friend. But what does it mean for the farmers who depend on coffee for their livelihood and are unable to earn a decent living from its proceeds?
The world of coffee has had its fair share of toil and sweat. From slumping prices to major monopolies regulating prices that are neither fair or sustainable for farmers, coffee – a brew associated with relaxation and happiness – has unfortunately brought bitterness to the lives of many smallholder farmers.
In the coffee landscapes of East Africa and Latin America in particular, smallholder farmers struggle not only to make a sustainable income from the crop, but also to mitigate the effects of climate change impacting their mainstay. Hivos has a long history of working to improve the rights, skills, and incomes of women, youth and men working throughout these coffee supply chains.
Brewing coffee and sowing equality in East Africa
In Uganda, Tanzania and Kenya, we have implemented three successful coffee programs: Coffee Partnership Tanzania (2013 – 2016), 4S@Scale in Kenya and Uganda (2014 – 2019), and the Gender and Generational Program in Tanzania (2016 – 2019).
These programs espoused unique approaches, such as local ownership, multi-actor public private partnerships, climate justice, gender equality, and equity in coffee ecosystems. When Hivos and partners arrived on the scene, the sector had an underbelly of gender and inter-generational inequalities making coffee a largely male-dominated crop, shutting out women and the youth. This was coupled with poor agricultural practices due to a lack of government extension support services, and weak governance structures across producer organizations that kept farmers from engaging with the sector players.
As we close the Gender and Generational program in Tanzania's Kilimanjaro area, we shed a spotlight on efforts that kept the promise of gendered, climate smart and bountiful coffee seasons, with a boost in income and food security. All our coffee programs have been key in proving that Hivos' idea of championing local ownership in executing rights holder projects and engaging in multi-actor initiatives does actually work.
While this may be the end of a fruitful partnership between smallholder farmers, their cooperatives, Hivos, and Twin and Trading Ltd (with funding from the Comic Relief), the spirit of the Gender and Generational program lives on. We celebrate the important lessons learned in this five-year journey and the positive mark it left on the lives of many smallholder farmers.
The hallmarks of success
First, to boost gender equality in a patriarchal coffee supply chain, the unique Gender Action Learning Systems (GALS) methodology was critical in debunking the myth that "coffee belongs to men." This fallacy ensured that women and the youth would do most of the work on coffee farms and yet not share the proceeds from the harvest. GALS equally identified promoter farmers who held candid conversations at the household level between men, women and the youth to challenge myths, discover the causes of gender inequality, identify what specific role they each can play in the value chain, and decide how they can equitably share the benefits.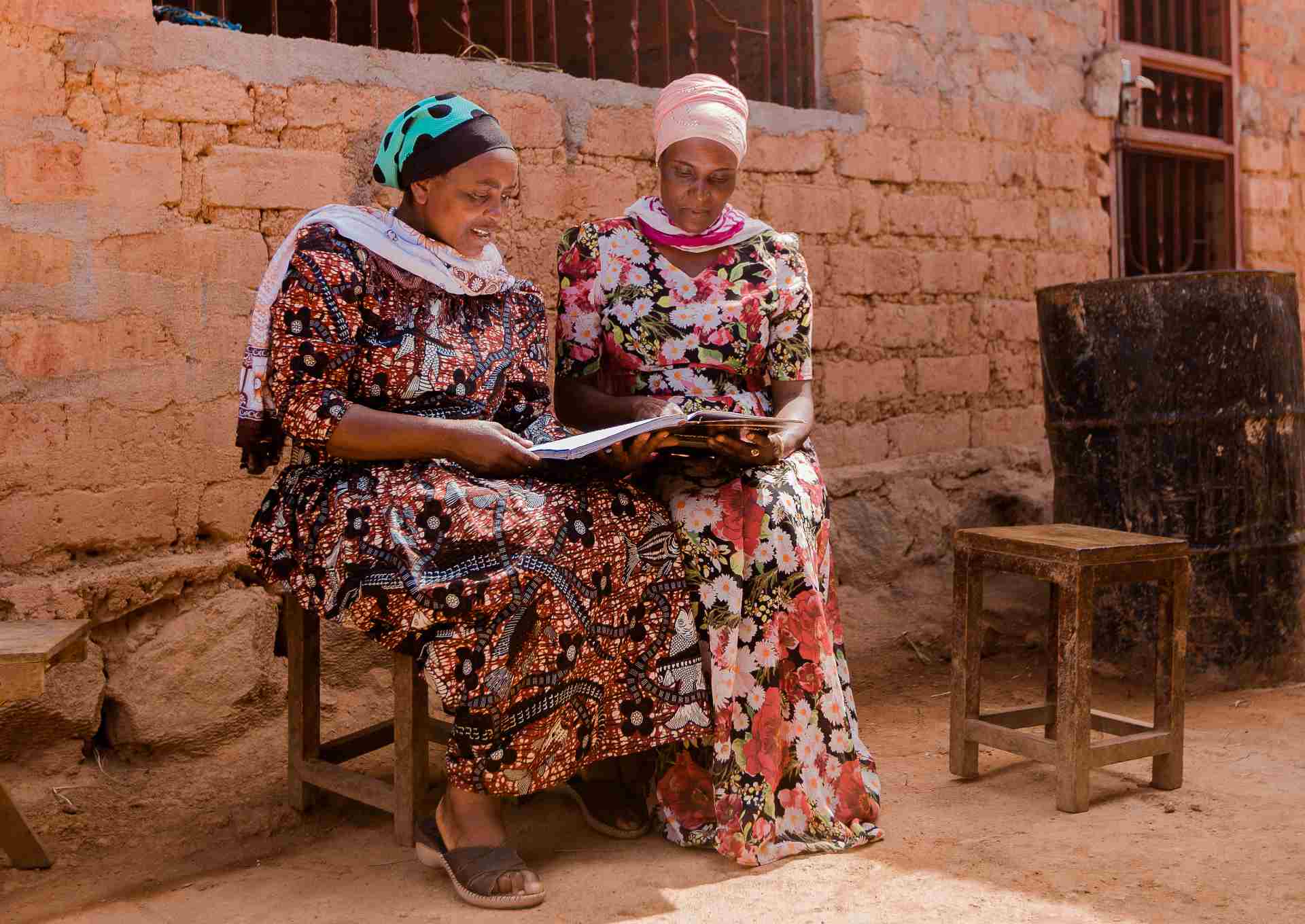 The ripple effect of GALS sparked change in the governance system of the Vuasu Cooperative, which led to new policies on gender and leadership. This resulted in 32 per cent of women occupying leadership seats on the Vuasu board and in Agricultural Marketing Cooperative Societies (AMCOS) introducing gender equity in governance positions.
Smallholder farmers were equally empowered to raise their voices as rights holders to advocate for fairer coffee prices through AMCOS. Thanks to the partnership of Hivos, Twin Trading, and Vuasu Cooperative Union, farmers received a fair minimum wage that would safeguard their livelihoods. Coupled with the GALS approach, this saw a 22 per cent increase in farmer income from coffee proceeds.
Lastly, smallholder farmers have first-hand experience with the effects of climate change. Erratic rainfall patterns, use of chemical fertilizers and pesticides, and weak agricultural extension support services from the government almost meant the end of the rope for quality coffee. But working with promoter farmers to boost Good Agricultural Practices (GAPs), the Gender and Generational program managed to upscale extension services in which program farmers would grow coffee organically on demonstration plots on their farms to teach other farmers.
Leaving a footprint
Hivos leaves a sector in East Africa that has now gained a foothold on previously unfamiliar ground: respect for human rights in partnership ecosystems and places where it's easy for voices of rights holders to go unheard. Today, the agricultural extension system established by our program is being used by the government to partner with promoter farmers who provide farming expertise and information to other farmers in Same, in the Kilimanjaro region.
Transforming coffee landscapes in Latin America
Across the Atlantic Ocean, our coffee projects have also had a successful run. In Latin America, more than half of the food produced comes from smallholder farmers, many of whom still live in poverty. That's why we formed part of the SAFE Platform (2016-2020), which created and supported projects that sought to transform these landscapes. Like our program in Tanzania, it demonstrated that producing 100 percent sustainable coffee and cocoa is possible.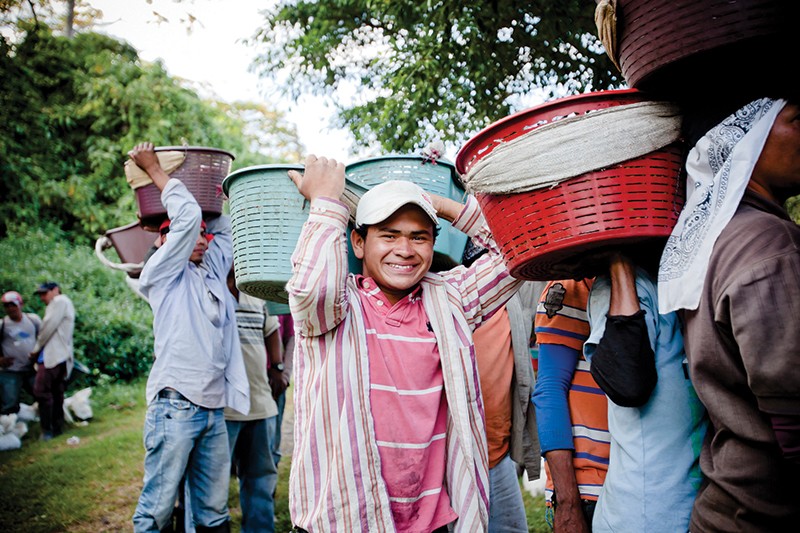 The platform, comprised of frontrunner private sector participants, donors, and non-governmental organizations such as Hivos, implemented projects that scaled up innovative approaches in four main areas:
Climate-smart agriculture
Financial literacy and access to financial services for smallholder farmers
Creating commercial relationships in responsible supply chains
Including gender and youth as a transversal component
The impact of the platform has been impressive: its projects, publications, and experiences have impacted the lives of over 143,000 people in nine Latin American countries, mostly smallholder farmers, by providing grants, credits, information and innovative approaches in production systems. In total, $34 million USD were invested in the region.
The Faces of SAFE
The platform helped improve farmers' skills, facilitated workshops, and provided guidance on adopting agricultural practices focused on climate solutions. But it did more. The SAFE platform brought together organizations and people who have made growing coffee their way of life. SAFE's greatest focus was on the people at the center of its inclusive spaces and learning environments. Here are some of them:
We would like to thank IDB lab and a group of more than 20 partners for their outstanding collaboration and hope that the alliance, or part of it, will find new funding to continue its important work. Hivos is proud to have worked with so many fine organizations that joined forces in transforming landscapes and supporting farmers to ensure we will have quality coffee in the future and they will have decent, sustainable livelihoods.
Coffee Barometer Collective
Members of the SAFE platform also gave indispensable input for the Coffee Barometer, which presents an overview of the state of sustainability and challenges in the global coffee sector. The 6th edition of the Coffee Barometer was published in 2020 and reflected on how the coffee sector could create truly systemic changes that are sustainable and effective, instead of limiting itself to managing a confusing set of problems.
The 2020 Coffee Barometer, coordinated by Ethos Agriculture, included Hivos, Oxfam Belgium, Solidaridad, and Conservation International as partners. Its disconcerting conclusion states that the largest coffee companies in the world are failing to report transparently on their 2020 commitments, and doing too little to ensure sustainability for farming and farmers.