Last month, Pride was celebrated around the world. In places where Covid restrictions allowed, people marched in colorful parades. But in others, just as before the days of Covid-19, they were forced to gather in secrecy for fear of violence or arrest. While Pride is a celebration of hard-won rights in some cities and countries, it's likewise an expression of the struggles faced by LGBTIQ+ people in many other parts of the world. If this year's Pride has taught us anything, it's that we must remain vigilant when it comes to protecting LGBTIQ+ rights.
The urgency of the need to defend these rights has been laid bare by the pandemic. Since early 2020, we have received alarming messages from our partners and colleagues about the devasting impact of Covid-19 on LGBTIQ+ communities, greatly exacerbating existing levels of exclusion and marginalization. In many countries, the stay-at-home directives and bans on social gatherings increased the risk of violence for gender and sexual minorities. And yet, these same communities find themselves at the margins of recovery responses.
What Pride means to us: Gabriela Melgar from Guatemala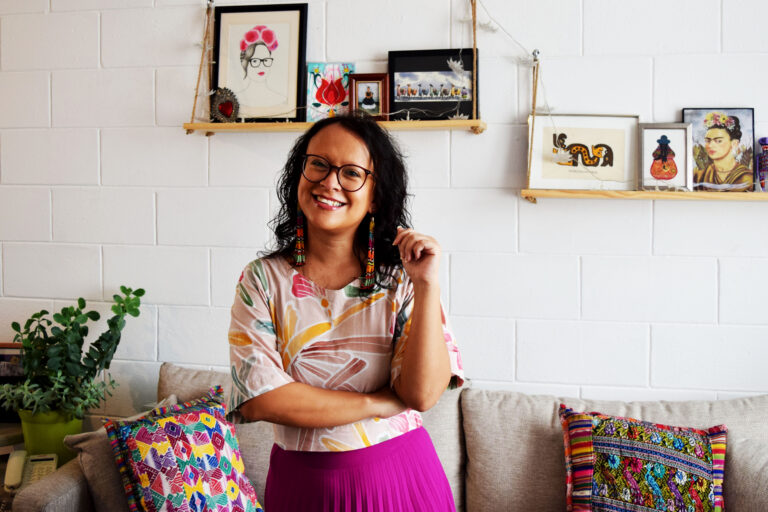 "Pride month means a moment to celebrate and embrace diversity but also make the activists' struggle visible. I live in a dangerous region for LGBTIQ+ people. In Central America, and particularly in Guatemala, the LGBTIQ+ community faces violent situations every day. With my communication work, I want to help raise awareness about this reality.
Hivos has been an important ally for the LGBTIQ+ movement in Latin America. For years, we have supported civil society organizations that fight daily to guarantee human rights for LGBTIQ+ people. An example of this support is the storytelling course that Hivos has given to activists in Central America to strengthen their communication skills and tell stories based on their own experiences."
Hungary: a sad case in point
This year's Pride month also showed that discrimination and anti-LGBTIQ+ rhetoric are deliberately used to advance political agendas. In a move that sent a shockwave throughout significant parts of Europe, the Hungarian parliament passed legislation banning the portrayal or promotion of homosexuality among under-18s or on kids' TV programs. According to rights groups in Hungary, the bill "is fanning the flames of hate in the country ahead of a 2022 general election."
The law will undoubtedly aggravate the stigmatization of LGBTIQ+ people. Human rights organizations in Hungary fear even worse. A representative from the Hungarian Helsinki Committee Europe said, "This is a blanket approval to treat LGBT people with discrimination, with hatred. (…) It will have a tragic effect on the mental wellbeing of young LGBT people." The law is also likely to hinder young people's access to appropriate sexuality education or services.
Hungary is an EU member state. Its decision to adopt the legislation goes against the EU's fundamental values, such as freedom, tolerance, and human dignity – a move that has been widely condemned by the EU president and other EU leaders. Dutch PM Mark Rutte even openly questioning whether Hungary shouldn't start the process to remove itself from the EU.
The news about the law came a few days after the European soccer championship had kicked off. The decision of the UEFA, the championship's organizing committee, to stop the German city of Munich from protesting the law by illuminating its stadium in rainbow flag colors ensured that LGBTIQ+ rights were prominently discussed in all European newspapers and on TV stations. The UEFA's decision also set in motion a chain of events: European cities illuminated buildings in rainbow colors; soccer team captains wore rainbow armbands; big corporation like BMW and Siemens issued brightly colored statements of support, and fans waved the flag inside stadiums.
What Pride means to us: Andrew Maina from Kenya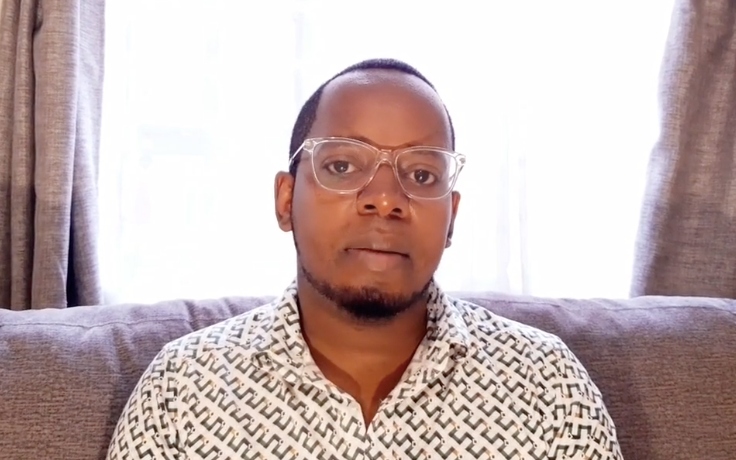 "Pride is about the freedom to be my authentic self, being unapologetically me. It's also a time to celebrate our achievements and envision a future free from discrimination, violence and stigma."
At Hivos we champion diversity and inclusion because we believe this creates societies where LGBTIQ+ persons feel valued, respected and can live openly, free from fear and discrimination."
Creating a dangerous culture of exclusion
However heartening this public expression of solidarity is, it is unfortunately not enough. The law in Hungary is still in effect. It follows countries like Russia, which adopted 'the anti-gay propaganda law', and Uganda's continuing legislative harassment of LGBTIQ+ people. Besides countries notorious for their crackdown on LGBTIQ+ rights, new ones are entering the stage. At the beginning of Pride month, UN rights experts condemned the arbitrary arrest of 21 human rights defenders in Ghana who were taking a course on protecting the human rights of sexual minorities. And in Georgia, a cameraman died after being badly beaten by far-right protestors against a Pride march.
What concerns Hivos is that anti-LGBTIQ+ rhetoric can lead to violence and discrimination based on sexual orientation and gender identity, or just their perception. And we see that happening in many more countries around the world.
While Pride was being celebrated, we were saddened to receive terrible news. Cecy Caricia Ixpatá and Andrea Mutz Gonzáles, two trans activists, were murdered in Guatemala. Andrea, a representative of trans rights organization OTRANS-RN, was only 28. OTRANS-RN pointed out that Andrea wouldn't have surpassed the life expectancy of transgender women in Latin America, which is 35. In their own words, "She was killed by bullets of hate, patriarchy, and the government's dereliction of duty."
These are not isolated cases. The high number of murders and other violent attacks against transgender women in the country results from a hostile and violent environment. Unfortunately, this is the situation that transgender women face every day in Guatemala, Central America, and throughout Latin America.
What Pride means to us: Lorena Yanez from Bolivia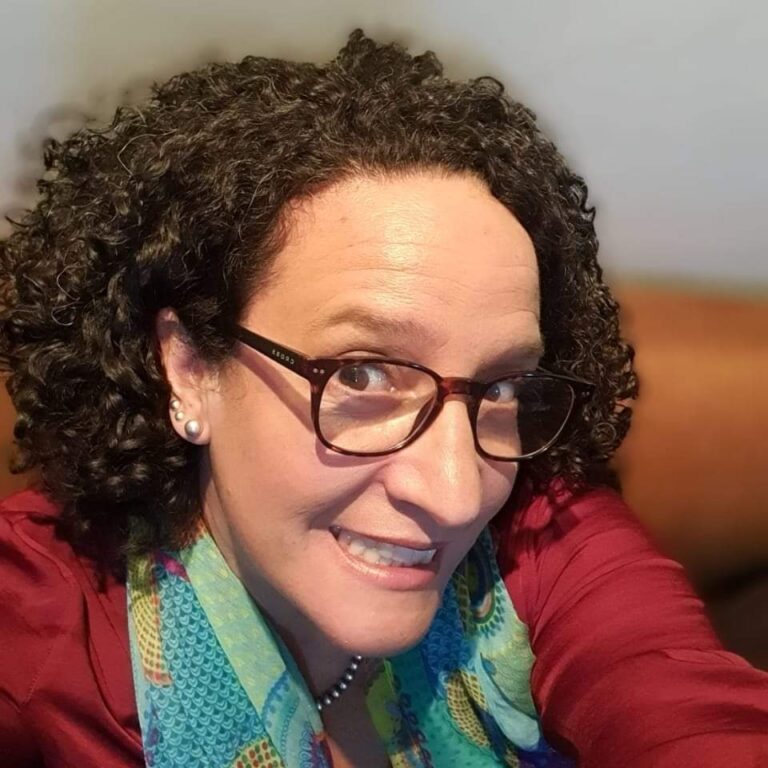 "Pride month for me means being able to celebrate sexual and gender diversities even in societies whose national and local regulations do not recognize all civil rights of LGBTIQ+ people. It's about celebrating the possibility of a society based on respect and peace.
In the Andes regions, Hivos contributes to the visibility of LGBTIQ+ populations in the social and legal realms. A key principle of our work is to create innovative and effective narratives that counter the anti-rights discourse. We do that by joining forces with unusual allies to collectively promote open and respectful societies."
Free to be Me
Looking back at this year's Pride, it summons both laughter and tears. We commemorated brave people who gave their lives in the struggle for respect and equality, and we saw signs of solidarity we never expected to see.
To assuage the daunting opposition we face, we must celebrate the victories we have won. Like the rise of resilient LGBTIQ+ communities and the successful battles fought for LGBTIQ+ rights in courts around the world, whether to decriminalize homosexuality or institute marriage equality. These are the brave people Hivos is proud to stand side by side with.
Their inspiring achievements continue to guide our work. Hivos has recently launched the new program Free to be Me that sets out to build movements of self-confident and diverse LGBTIQ+ organizations. Additionally, it aims to improve the socio-economic position of LGBTIQ+ people and increase public support for inclusive and diverse societies.
What Pride means to us: inclusion and respect
When it's possible and safe, we shouldn't forget to celebrate our unique differences with a smile. Our social media campaign for Pride in Latin America used existing memes popular in Latin America to send messages of inclusion and respect – while at the same time poking fun at outmoded narratives about Pride.