Pamela Valenzuela was truly a force to be reckoned with. She dedicated her life to advancing the rights of trans people in Bolivia. Her inspiring story is one of breaking barriers throughout a lifetime. She touched the hearts of members of the international LGBTIQ+ community and will be remembered for her courage by many of us here at Hivos.
Pamela Valenzuela, the first transgender person in Bolivia to change her identity on her identification card, died on June 26 in the intensive care unit at the Portada hospital in La Paz, where she was being treated for Covid-19.
We had the privilege to join Pamela on her journey and work with her to realize the dream that we shared: diverse and inclusive societies that protect those who are underrepresented, discriminated and excluded. Although saddened by her passing, we are committed to celebrating her life and letting the accomplishments she fought for continue to guide our work.
Coming of age
Pamela's coming of age in Bolivian society was a story of violence and discrimination. She started to change her gender identity when she was 15 years old. "I suffered a lot from violence. And when I was 15, I decided to come to La Paz." Like many other young trans people who share Pamela's story, she had nowhere to go. "I left high school in my first year. I wasn't trained for anything so the only thing I had left was to go out on the street and do sex work."
In her heart there was no room for resentment.
Her good friend Carla Guardia of the Bolivian organization IGUAL, and member of the Right Here Right Now platform, tells us it was very difficult for Pamela to start a new life in La Paz after leaving her beloved Villa Imperial de Potosí. "On the one hand she was being discriminated against for being a trans person, and on the other hand for being a migrant. But in our long talks she never looked back on her youth with resentment or pain, and she never excused herself for anything," Carla tells us
A groundbreaking first
Faced with transphobia in Bolivian society, Pamela became an active member of the trans community in La Paz and worked hard to defend their rights. "Together with other activists, Pamela worked for several years on getting legislation passed allowing trans people in Bolivia to change their name and gender identity," Lorena Yañez, program manager of Hivos' Adelante con la Diversidad, explains.
The tears didn't stop falling from her eyes; her hugs couldn't have been more tight.
The law passed with help from an advisory ruling by the Inter-American Court of Human Rights (IACHR) stating that same-sex marriage and self-recognized gender identity are human rights. Carla recalls it was four o'clock in the morning when the Law on Gender Identity was approved. "The tears didn't stop falling from her eyes; her hugs couldn't have been more tight. I had never seen her so happy. It was incredible for me to be living that very important moment at her side. It not only strengthened our friendship, but also made me admire her more than ever. I learned so much when she said, 'We will achieve our goals – don't you worry.' That was the optimism and love she felt for those around her. In her heart there was no room for resentment, not even toward the society that was so hard on her."
After the law was passed, Pamela became the first trans person in Bolivia to change her name and gender identity. But despite this initial win, the process of changing one's name and gender remains bureaucratic, costly, and time consuming. Pamela's experiences shaped our Changing Gender Identities project, which we co-designed and co-implemented with transgender communities. It aims to identify and break down the social, political, and economic barriers faced by transgender people who want to register their new identities in Bolivia.
Changing lives
Thanks to Pamela's work, our project has helped hundreds of people start the process of changing their legal identity. Fellow activist Rayza Mariela Torriani García explains why that is so important, "A name change on your ID helps people emotionally and psychologically. You can walk around and show an ID card that really identifies you, with your name. It makes you a citizen under the law. It changes your life."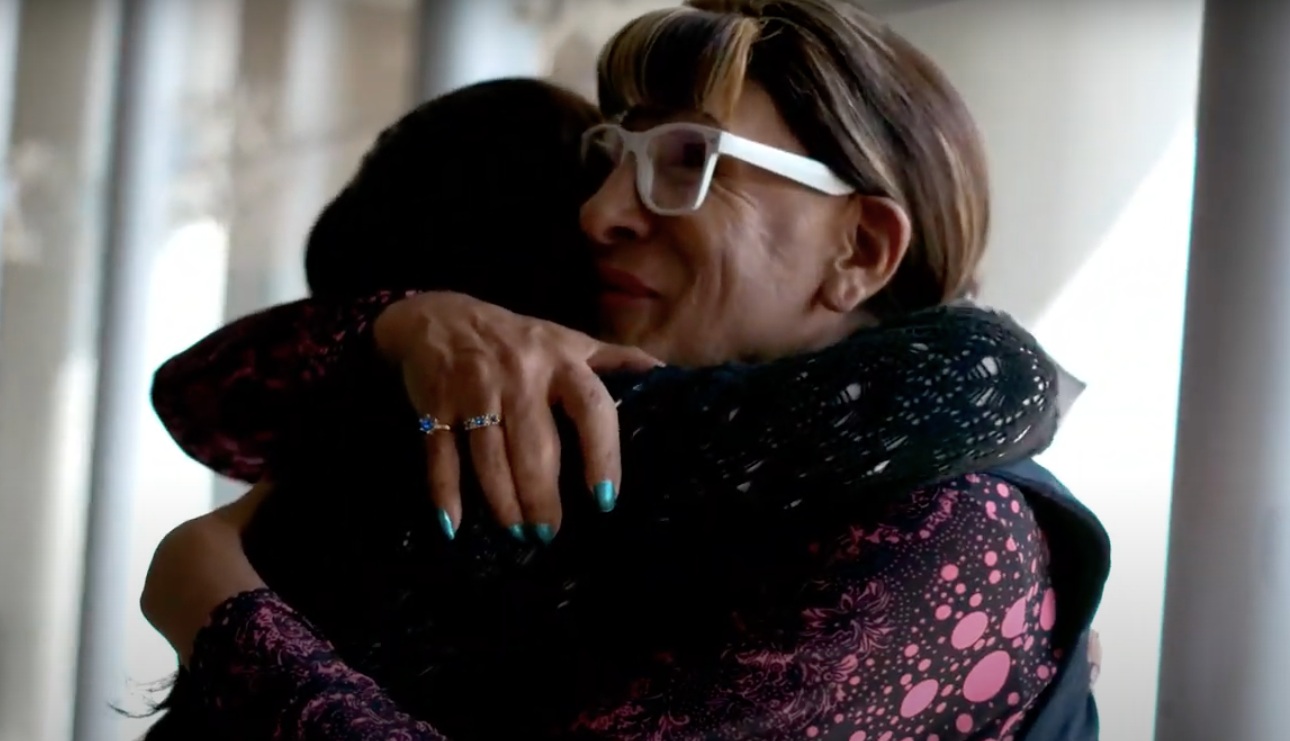 Carolina Montes Portugal, Hivos' project officer in Bolivia, tells us that Pamela always supported others in her community. "She helped many trans people make a legal name change, something that has helped them exercise true citizenship."
Eliot F. Zeballos Cadena is a human rights activist and succeeded Pamela as the president of the Civil Council of Sexual and Gender Diversities of La Paz. He is also part of the Right Here Right Now platform. Eliot emphasizes Pamela's important role in realizing these changes. "She continued to help others until very recently. So far, more than 400 Bolivians have managed to legally change their gender identity," he points out.
"What I like most is to help my friends"
Pamela was happy to see a gradual shift in Bolivian society. Her work put her in the spotlight, which allowed her to help others – something she was passionate about doing. "What surprises me is the change that has occurred in families," she said once. In this short documentary she recalls how parents flocked to her for advice on how to help their daughters.
Watch the full version of this short documentary that features Pamela and other activists from Bolivia. 
Fighting for rights
Being recognized for her work with local communities gave Pamela the chance to carry out her struggle regionally and nationally as well.
Carolina knew her before Pamela became the national coordinator of many of the trans community's activities and president of the Citizen Council on Sexual and Gender Diversities in La Paz. "Pamela was so proud of that achievement. For me, it's an example of what you can do if you put your mind to something," Carolina affirms.
"A short time ago," Lorena adds, "Pamela accompanied us to a dialogue session with the Inter-American Court of Human Rights. She was widely recognized by other participants for her work."
Grateful to work with people like Pamela
At Hivos we are grateful and humbled that we are able to support and work with people like Pamela. She has played a decisive role in the lives of many. And while the fight against stigmatization and violence against the LGBTIQ+ community in Bolivia is far from over, Pamela's work is and continues to be an inspiring example.
Rest in peace dear Pamela and thank you for your great contributions to the positive changes for trans persons in Bolivia, and for what you have taught us along the way.