This article is a summary of the original report by Onai Stanely Mushava for ThisisAfrica.me.
African Crossroads' third edition, held on December 10 and 11 2020, revolved around its crowdsourced theme: "Reimagining the Pan-African Dream – Reflecting on the past, experiencing the present and imagining the future." Other themes included mental health in the creative sector, Afrofuturism, tech development, and anti-corruption strategies.
African Crossroads is a community of future-oriented African thinkers and doers initiated and organized by Hivos' BOOST and R.O.O.M. programs. They gather every year to reflect critically on the most pioneering entrepreneurial, scientific, artistic, and technological developments anchored in African intellectual and technological traditions.
Since 2018, more than 250 participants have attended, first in Marrakech, Morocco (2018), then in Mombasa, Kenya (2019). The network now counts an active community of delegates from more than 35 African countries. For them, reimagining the Pan-African dream is about taking back a radical idea from the state, connecting youth-driven emancipatory movements, thinking up decolonial strategies, and finding each other across artificial borders.
Participants in the 2020 edition gathered virtually because of Covid-19 restrictions. The two-day festival screened to seven physical hubs in Lusaka, Tunis, Harare, Lagos, Lilongwe, and Mombasa in concurrent Zoom rooms. Crossroaders could switch between sessions, capturing the spontaneous, participatory vibe of a physical event.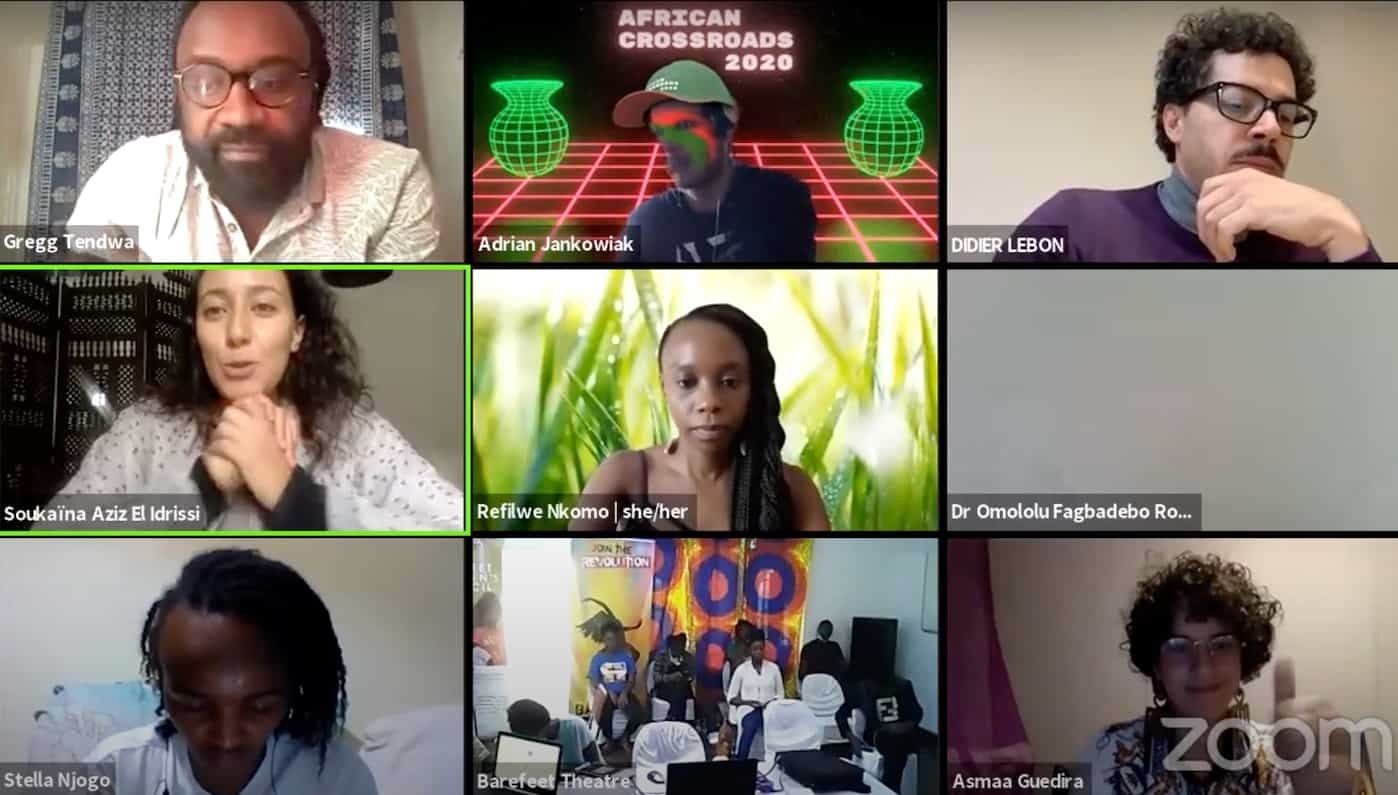 Music and the Pan-African resistance
For African Crossroads, music is the official language of the Pan-African resistance. "In thinking of Pan-Africanism, the universality of music can be a coalescing force," said Tushar Hathiramani, co-founder of the hFACTOR Collective in Lagos. Or as masinqo rock star HadinQO put it: "Music is the only language we need."
Accordingly, the main room, Forum, which featured discussions of the 2020 theme, also ended with a recorded performance by the guest of honor, renowned Zimbabwean Chimurenga music artist Thomas Mapfumo. Mapfumo performed liberation classics mostly drawn from 1970s and 1980s and gave a wide-ranging interview on music and politics.
The Sound Exhibition room featured an immersive playlist with music from early Pan-Africanist liberation movements and interviews. Live performances by singer and visual artist Sandra Suubi and Bengatronics, as well as audio from the Kiunga album, were featured across the rooms.
Sandra Suubi made special mention of Uganda's protest music scene, where presidential candidate and hip-hop artist Bobi Wine has emerged as a symbol of youthful resistance to illiberal elderly African dictators like Yoweri Museveni. "What we have now with Bobi Wine as a presidential candidate really was rooted in the fact that people knew him as a musician prior. He called himself the 'Ghetto President' and many times would talk about what was happening to Ugandans in their different environments and sometimes offer a solution through this music," Suubi said.
Participants in the Experience room staged an impromptu drama on conflict resolution, while the Stories and Workshop rooms featured testimonies about managing hubs, tips on lockdown productivity, and wellness games.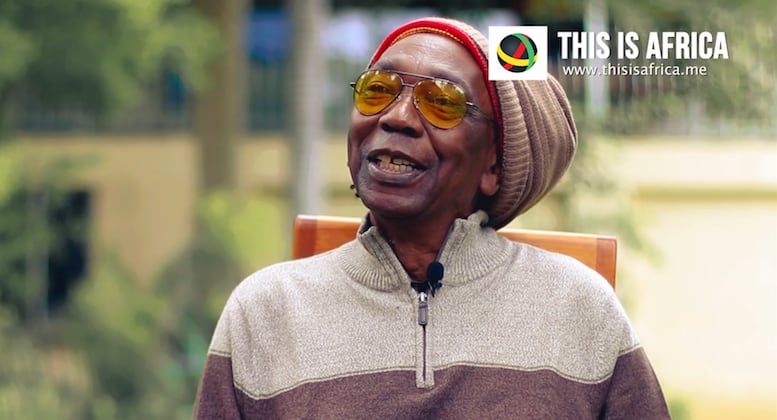 Essential question
The Zambian Barefeet Theatre company brought up a crucial question – "Who is African?"-  to determine what Pan-Africanism really means. There is the racially inclusive, global ambition of classic Pan-Africanism. But also an open definition of African-ness: "We are all African" / "We all are black". Perhaps it is not so much about what answers the question as it is about who answers it. According to Mhoze Chikowero, associate professor of African History at UC Santa Barbara, it is an "important question, but let's make sure that we are not abdicating the right to define ourselves – because whoever defines, rules."
Creating your way through a pandemic
Crossroaders shared stories about being forced to stay longer in countries they were visiting because of the Covid-19 lockdown. Sometimes lamenting lack of support from their home countries and embassies, they nevertheless relished collaborations, lessons and support in the nations where they were. For example, Kenya's singer, songwriter, and multi-instrumentalist, Michel Ongaro, has maintained his vibe in Uganda where he has been locked down for months.
Other Crossroaders adapted and became more productive during national lockdowns. The Stories room featured wellness strategies to avoid burnout. Barefeet Theatre, which involves at-risk street youth in artistic productions and reintegrates them into society, gave out more than 40,000 face masks and made face shields for health workers.
Looking forward, there is still much work for African Crossroads to do to "positively shape the future of African societies." Despite the various disruptions and challenges of 2020, future editions will certainly build on the inspiration and successes of the 2020 African Crossroads hybrid event. You can watch the 2020 edition on the African Crossroads Youtube channel and find out more about the program here.