Update: Today, May 24 2019, is a sad day indeed. The Kenyan High Court missed a golden opportunity to protect the human rights of all its citizens by failing to repeal section 162 of the penal code that criminalizes consensual sexual conduct between two adults of the same sex. So the struggle for human rights continues. Together with our partners we will continue to advocate for the rights of everyone to freely be themselves and participate in society.
22 February 2019 is a momentous occasion for the Lesbian Gay Bisexual and Transgender (LGBT) movement in Kenya. Highly anticipated by the LGBT community, their allies, donors and friends, this day will mark the end of a long trek through the corridors of justice. A three-judge bench at the High Court is expected to rule on whether to decriminalize consensual same-sex relations.
The journey started in 2016, when Hivos partners the Gay and Lesbian Coalition of Kenya (GALCK), the National Gay and Lesbian Human Rights Commission (NGLHRC) and Nyanza Rift Valley and Western Kenya Network (NYARWEK), filed petitions with their partners at the high court to repeal parts of the Penal Code. These petitions have inspired the #Repeal162 movement seen widely on social media since the end of 2018.
What does the Penal Code say?
While it is not illegal to be homosexual in Kenya, the language in the Penal Code in sections 162(a) and (c) and 165 criminalizes consensual sexual conduct between two adults of the same sex.  In section 162, "Any person who: Has carnal knowledge of any person against the order of nature; or permits a male person to have carnal knowledge of him or her against the order of nature." In section 165, "Any male person who, whether in public or private, commits any act of gross indecency with another male person, or procures another male person to commit any act of gross indecency with him, or attempts to procure the commission of any such act by any male person with himself or with another male person, whether in public or private, is guilty of a felony and is liable to imprisonment for five years."
The Petitions
However, as the petitions point out, these same sections of the Penal Code violate rights guaranteed to all Kenyans in Chapter Four of the 2010 Constitution. These rights include: "the right to privacy, dignity, health, equality and non-discrimination and freedom and security of the person."
The petitions are basically seeking the protection and application of human rights for all as enshrined in the Constitution. The petitioners' case argues that the right to privacy means consenting adults should be free to engage in consensual sex in private without external extrusion or danger of arrest. That the right to dignity means humane treatment and personhood. That the right to health means every citizen should be accorded the highest attainable standards of healthcare. That the rights to equality and non-discrimination, and freedom and security of the person, are rights for all and cannot be applied selectively.
Human Rights and Hivos
Over the years, Hivos has been a strong advocate of human rights, including rights of gender and sexual minorities. So the day is also very important for us. It will shape a new course in this struggle depending on whether Kenya's High Court strikes down the repressive, colonial-era laws against homosexuality that remain in the Penal Code. A ruling to repeal sections 162 and 165 would mark an important moment for the human rights of LGBT people in all East Africa, and would finally do away with an obsolete relic of colonial oppression. The criminalization of same-sex intimacy only brings with it shame and rejection, not dignity and equality. This must come to an end.
A win or not, Hivos will continue to support human rights for all!
As a major supporter of the LGBT community everywhere, we are looking forward to a repeal ruling. This would be a major step forward for equality and non-discrimination, regardless of one's sexual orientation, gender identity and expression. However, a victory does not mean LGBT people in Kenya will immediately be fully free or treated as equals by their fellow citizens. It only underscores how much work remains to be done.
If our partners win their case, Hivos will work hard with stakeholders and the LGBT community to ensure full compliance with the ruling. Should the case be lost, Hivos will continue to offer its unwavering support to the community. We will continue lobbying the government to promote human rights for all regardless of sexual orientation and gender expression. With our partners, we will address any discrimination or violence that may arise after the ruling to ensure the rights of LGBT persons are upheld.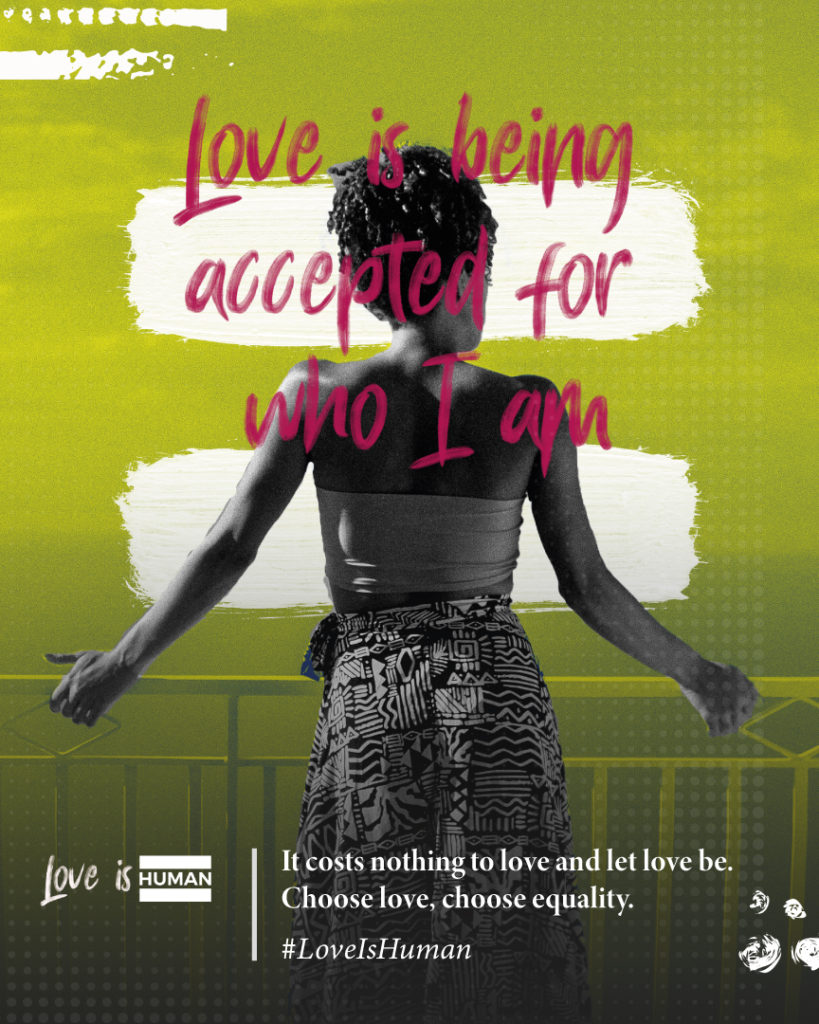 #Repeal162!
Why should sexual and gender minorities be persecuted by colonial-era sections of the Penal Code in a country where the Constitution itself explicitly protects their rights? LGBT persons are our brothers, sisters, cousins, friends and fellow citizens. Who they love, how they love and how they identify should not be a crime and should not breed hate and fear. It is time to end oppression and discrimination. Repeal 162!