Hivos will be joining forces with over 1000 impact-makers at the 4th edition of ImpactFest in The Hague from November 5 to 7. Powered by ImpactCity and in partnership with Investing for Impact, this event showcases innovations that make the world a better place to live. ImpactFest also aims to show that social impact and economic success can go hand in hand.
MEET UP: Investing Opportunities in North Africa
Hivos is hosting a "Meet Up" at ImpactFest on November 5 with some of the grassroots social entrepreneurs from North Africa we help become "investment ready" through our BOOST program. These young and promising companies from Tunisia and Egypt will be meeting prospective investors and can also provide them with relevant contacts, insights and inside knowledge from the North African start-up scene.
Water is everything
One of our up and coming entrepreneurs at the Meet Up is thirty-three-year-old Rabeb Fersi, CEO and co-founder of iFarming start-up in Tunisia. Like many other countries in the region, water resources in Tunisia are scarce, and rainfall is irregular. In 2017, Rabeb helped start iFarming to tackle this problem.
Innovative irrigation and water-collection systems are not new to Tunisia, where you can still see Carthaginian cisterns, Roman aqueducts and Persian-style "qanat" underground irrigation channels. But iFarming has produced Tunisia's 21st century innovation.
iFarming developed the Phyt'Eau technology: an app that lets farmers manage their irrigation in real time based on algorithms that simulate any plant or tree's water needs. These algorithms are calculated by gathering data directly from the plant, soil, and climate conditions. The system gives plants the right amount of water at the right time, saving up to 40 percent in water use and increasing crop yields and quality.
We had a chat with Rabeb to find out more about her start-up, why she's at the ImpactFest, and what the next steps are for iFarming.
We're a woman-led outfit that tries to tackle one of the really important problems our world is facing: water scarcity.
One thing often leads to another
Obviously, this is not something you think of in the shower. While doing her Master's at the Tunisian National Institute of Agronomy in 2012, Rabeb focused on a systemic bacterial disease that spreads rapidly to the roots of plants. "To better understand its development, we needed to find a device to monitor it. The idea of a smart 'connected' farm came from there," she recalls. That led Rabeb and her thesis director Samir Chebil to found iFarming and launch Phyt'Eau.
Does iFarming have social impact in Tunisia?
Tunisia has many rural areas where few investors, government agencies or NGOs venture. Could iFarming help improve incomes in particularly poor areas like Kasserine, where the 2011 revolution erupted, or around Le Kef, in the mountains near the Algerian border?
Rabeb is optimistic, but also realistic. "Yes! But not immediately. It takes time to achieve impact in areas that have suffered so long from water shortages and now have to deal with climate change. But applying our sustainable agriculture methods and system to improve water management will gradually create an impact as farmers save up 40 percent in water usage. Because over time, they will be able to irrigate more land with same amount of water. As their productivity increases, so will their profits."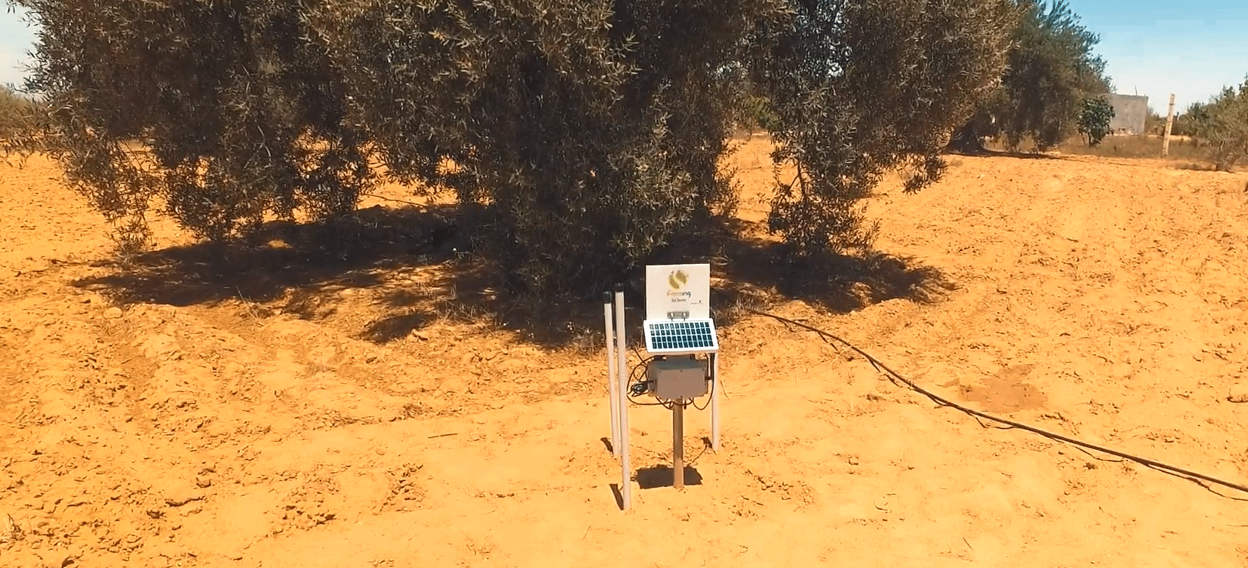 Dazzling success
Their innovative start-up quickly attracted the attention of prestigious business partners. iFarming is now 60 percent owned by IBM partner Sofia Holding, specialized in the Internet of Things (IoT), and has benefited from the Scale Zone, IBM's scaling program for start-ups.
But why lose control of such a promising venture? "We could have worked more slowly and stayed small, but we preferred to 'go big', even if that meant no longer being the majority holder. We've chosen an investor who brings more than money: technology," Rabeb says emphatically. Which makes sense. Being part of the Scale Zone also puts IBM's cloud solutions and artificial intelligence platforms at iFarm's disposal.
Then in July 2018, iFarming joined the prestigious "Founders Program" at Station F in Paris. "Over 4,000 start-ups from over 50 different countries applied, but only 6 percent made the cut – including iFarming," Rabeb says, beaming.
We're convinced that iFarming can expand thanks to this kind of event.
Why is iFarming coming to the ImpactFest?
If iFarming is doing so well, we're curious why they're coming to the ImpactFest. Rabeb explains that this is a fantastic opportunity to meet investors and entrepreneurs from around the world. "Sharing experiences plays a major role in our marketing strategy and how we acquire new markets. We're convinced that iFarming can expand thanks to this kind of event that offers so many opportunities to both discover new partners … and check out potential competitors," she says with a wink. "This can only help us get bigger faster."
The transition from science to entrepreneurship
When we ask if it was hard to go from agricultural engineering to fundraising, Rabeb laughs heartily. "Absolutely! The transition from researcher to entrepreneur is difficult because these are two totally different worlds. When you do research, you can work without time constraints or producing immediate results. But running a business means racing against the clock to have a product capable of winning new markets." What helped iFarming's team make the transition relatively quickly was that they had been working for a long time in applied research with farmers as partners. "That helped us learn how to be an entrepreneur, and we are still learning. Although we started as agronomists, not business people, our passion and love for what we do made us succeed!"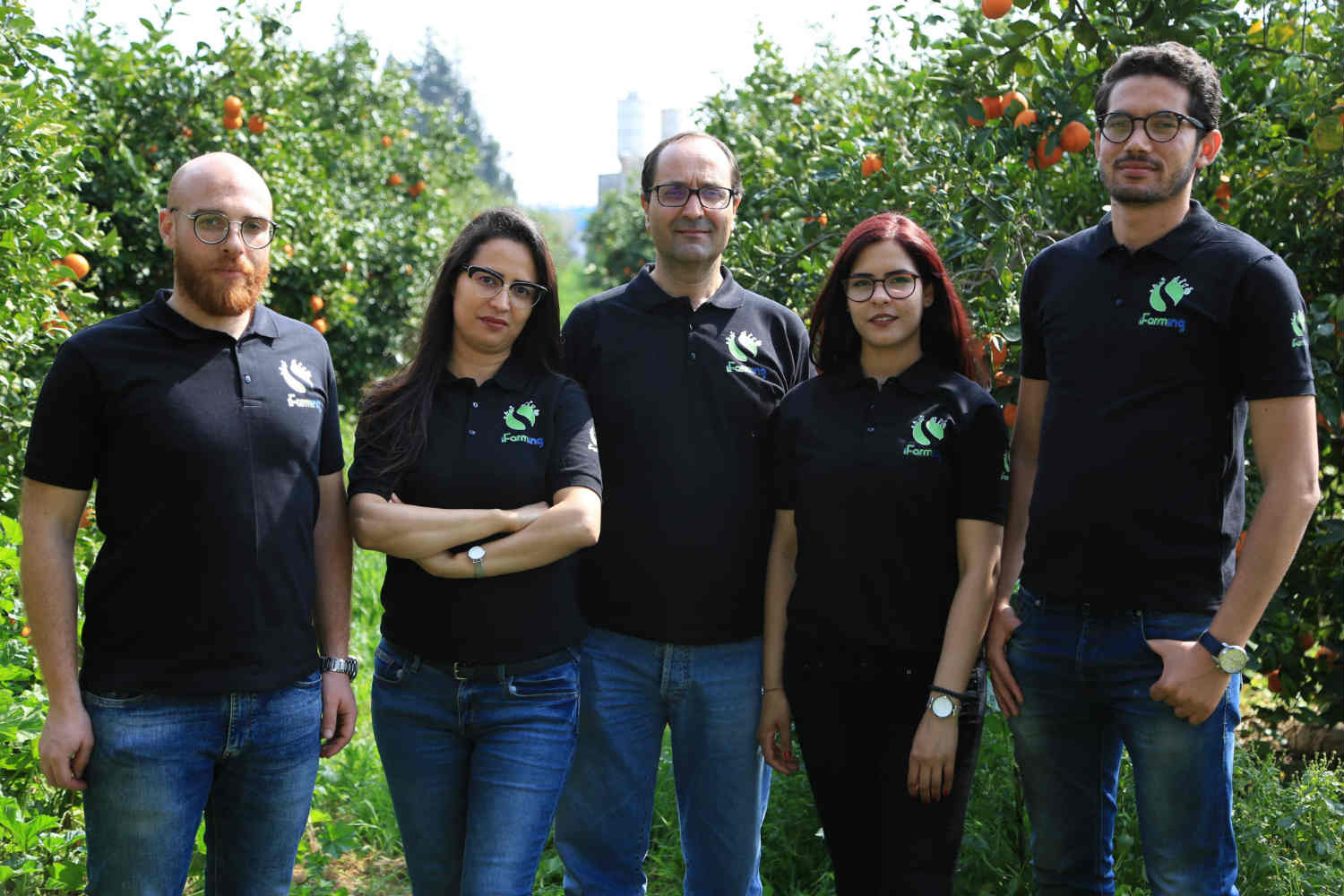 The next steps for iFarming
Rabeb and her team are grateful for the coaching support iFarming has received from Hivos' BOOST program. After their training in how to select a suitable investor, navigate the ins and outs of negotiations, and strike a mutually beneficial deal, they feel much more confident about dealing with new investors. "The ability to go international and get closer to the European community, apply for funds and find new partners there, means so much to us," says Rabeb. Looking ahead, they plan to start targeting the sub-Saharan African market in 2020.
It's also personal
As Rabeb mentioned before, there's a lot of love and passion involved in making a start-up succeed. So what inspires her most about iFarming? She answers without a moment's hesitation: "iFarming is an agronomist-powered solution instead of an IT guys-powered solution! We translate our knowledge of biology and agriculture into code, and not the other way around. Plus, it's a woman-led outfit that tries to tackle one of the really important problems our world is facing: water scarcity and climate change. All of this makes me and my team very, very proud."
Hivos and BOOST
Hivos' mission is to innovate for social change with smart programs in the right places. Our BOOST program helps grassroots social entrepreneurs create the positive change they envision for their communities. Recently, the program has been supporting social entrepreneurs from North Africa to create inclusive employment opportunities for young people, with particular emphasis on young women.