What is it like to be a transgender person in Honduras? Shantal is one of three transgender persons whose lives are documented in the film, titled m/f/x. The film premiered last week at the Amsterdam Pink Film Days. Hivos spoke with Shantal, who was in the Netherlands for the premiere.
Honduras is not a safe country. For transgender people, discrimination is all too common. Even violence is no exception. They are often excluded from education and cannot find a job, so many of them end up on the street as sex workers. This was also Shantal's experience – until she decided that this would not be her destiny. By her own efforts, she managed to free herself from this existence and successfully completed a study in journalism. She now has her own television program in which she openly discusses the taboos surrounding sexuality.
How did a career in television come your way?
"My university faculty had organized a beauty contest. I signed up to participate, but was later disqualified because I'm trans. I did not leave it at that. I spoke out loudly against this form of discrimination. Eventually, the dispute caught the attention of various news media. This put me in the spotlight, also because I was the only transgender person at the university. After that, things went quickly," Shantal explains. "A television channel that had seen an interview with me was interested in working with me. They offered me a job, and that's how I went out into the street to interview people on topics like the pill and condom use. Eventually, I got my own show."
Has your fame had a major impact on your life?
"Yes. People show more respect. They have become curious about me through the program and enjoy getting to know me. As a result, they may have gained a little more understanding; not only for me, but also for the topics that I address in my program. In this way, there seems to be more openness." Shantal is proud of her work. "With my program, I can say: look, the world is diverse. By providing information about it, people also look at it in a different way."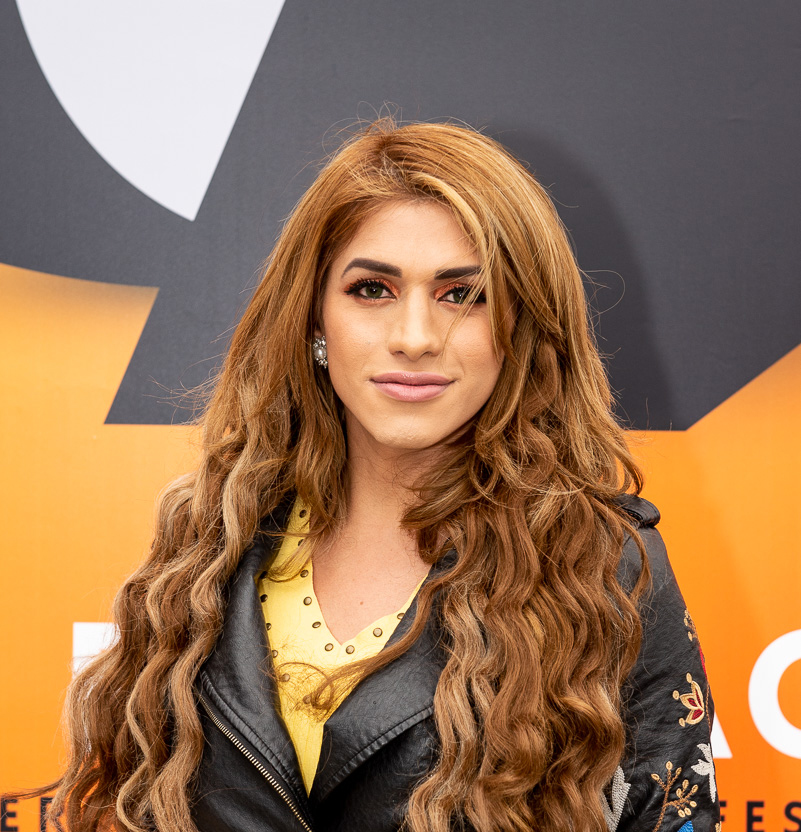 What is the biggest challenge for transgender people in Honduras?
"That it is impossible to change our gender identity. You come up against that every day. For example, if you are waiting in line at the bank and your name is called – people give me a strange look because my name does not match my appearance. And for every official document, I have to be photographed again as a man. You can never be yourself everywhere. That is very difficult and painful."
You said that there is a lot of discrimination when it comes to transgender people. Is the government doing anything about it?
"Honduras has a lot of hate crimes and there is a high degree of impunity. Many attacks on transgender people therefore remain unpunished. Often nothing happens. Murders are not investigated, nobody is arrested. That is very difficult for us. It is very unsafe."
Why did you decide to cooperate on m/f/x?
"At first I wanted to tell my own story so that other people can learn from it and see that it is not easy as a transgender person in Honduras. It is important for transgender persons to have a role model, and that they are able to recognize and identify themselves."
What do you hope the effect of the documentary will be?
"I want to make a difference. I want to make diversity visible, and hold it up as a mirror so people can recognize themselves in it." She is proud of her contribution in producing this film." This way I can let the world see the reality that exists in other countries. I want to open people's eyes."
Hivos is working in Honduras to encourage more acceptance and equality of transgender people, lesbians, gays, bisexuals, and intersexuals.
m/f/x is a production by Koen Suidgeest, in collaboration with Human Rights in the Picture, and was made possible with the support of Hivos and our donors. We want to show m/f/x around the world to start the conversation on sexual diversity and identity.