By Churchill Ongere, R.O.O.M. Regional Project Manager, Hivos East Africa
At Hivos, we appreciate the disruptive power of arts and culture, which is why we have worked for so many years with creatives to bring about more just and fair societies.
In 2022, the R.O.O.M program will continue supporting creative expression through critical content produced by a myriad of artists and creatives in Kenya, Uganda, Tanzania, Zambia, Zimbabwe, Malawi, Egypt and Lebanon.
"There's no point for me in being a writer and having all these blocked places where I feel I can't think freely and imagine freely. There just really is no point."
Binyavanga Wainaina
We will strive to push for more narratives that critique or dismantle hegemonic power across a diverse set of social justice issues with the aim of fostering debate, dialogue, and healthy dissent. Simply put, our commitment to disrupting inequality by amplifying unheard voices using artistic expression has never been stronger, particularly during these unprecedented times.
East Africa
We are proud to showcase the following artistic and creative organizations in East Africa that will shed light this year on different socio-political issues and champion respect for human rights, dignity and accountability.
Ketebul will curate and provide technical know-how on effective live streaming for eight selected musical ensembles in non-urban areas across Kenya. Their work is aimed at increasing musicians' knowledge of live streaming to become self-sufficient now that Covid-19 often makes gatherings restricted or impossible.
We look forward to their rich sounds making waves in the music industry!
Their latest installation will be developed as a mixed media production. It combines 2D animation and live video reactions from various women who share their experiences of police brutality with representatives from the police service. Members of relevant units within the police service and public administration employees will also be invited to give the authorities their perspective on police misconduct in the country. These live sessions will be published  on Makarao's YouTube channel and mobile application.
We are excited that this critical intervention will focus on police brutality – especially during elections.
Following their successful Vintage or Violence work, Duuka will produce more episodes investigating additional aspects of the second-hand clothing industry.
They will also publish research results on a new web portal and start an innovative collaboration with a multimedia research project in Ghana called Dead White Man's Clothes to explore the impact of second-hand clothing on Accra's fashion industry.
We are eager to see the new audiences they will attract!
Working from Kampala in Uganda, Simma will be producing a short documentary, conducting capacity building, and organizing a set of hybrid festival-like activities on gender equality. Their main focus is amplifying the voices of queer refugee creatives and artists in Uganda's creative sector.
We anticipate seeing how Simma's intersectional approach will disrupt status quo attitudes toward LGBTI and refugee rights.
Kijiji will continue with its Ubandani series by producing 15 puppetry videos focusing on Covid-19 management, access to information, and other topics.
Their content has drawn a large viewership on Instagram, showing the huge potential of short video critical content on platforms otherwise assumed to be dominated by pop/entertainment-focused content.
We are eager to see what new social media platforms they will conquer!
CDEA will accelerate social justice programming on Tanzania's Midundo Radio Online by holding active discussions on
socio-political issues in Tanzania in connection with the Sustainable Development Goals (SDGs). This innovative approach (linking their programming to the SDGs) has been a first for the ROOM project.
We look forward to learning more from them about how creatives can also be frontline leaders in helping achieve the SDGs.
The unique lens of artistic expression
In 2022, R.O.O.M. is keen on exploring more ways artistic expression can be a lens through which we understand a people in the different areas of their lives. For example, what does Kenyan mainstream satire tell us about how freedom of expression is enjoyed and regulated in the country? Our 2022 Exploratory Focus: Sensing a People (SAP) will follow the tracks below.
1. SAP: Humor and Expression in East Africa
This track will investigate what our experience with and use of humor says about our relationship with freedom of expression in East Africa. We will explore how creatives have been both amusing and satirizing society and what this shows about the way freedom of expression is regulated, formally and informally, in the region. This work will start by looking at the situation in Kenya.
2. SAP: Theatre and Freedom of Expression
We will explore several lightly packaged options on how to invite the theater community, especially emerging practitioners, to be part of the SAP initiative.
3. SAP: Supporting Resilience of Artistic Collectives and Communities
As arts and culture communities seek ways of bouncing back from the impact of Covid-19, we will be exploring together means of ensuring sustainability of artistic collectives in their different forms.
If you would like to get involved in any of these initiatives, kindly reach out to congere@hivos.org by February 28, 2021, and we will be glad to explore ways of working together. 
To get an idea….
In 2021, we hosted a creative challenge for illustrators whose task was to interpret R.O.O.M.'s outcomes in the context of the Africa Union and UNESCO declaring 2021 as 'The AU Year of the Arts, Culture, And Heritage: Levers for Building the Africa We Want' and 'International Year of Creative Economy for Sustainable Development' respectively. You can see their work as below:
Brian Omollo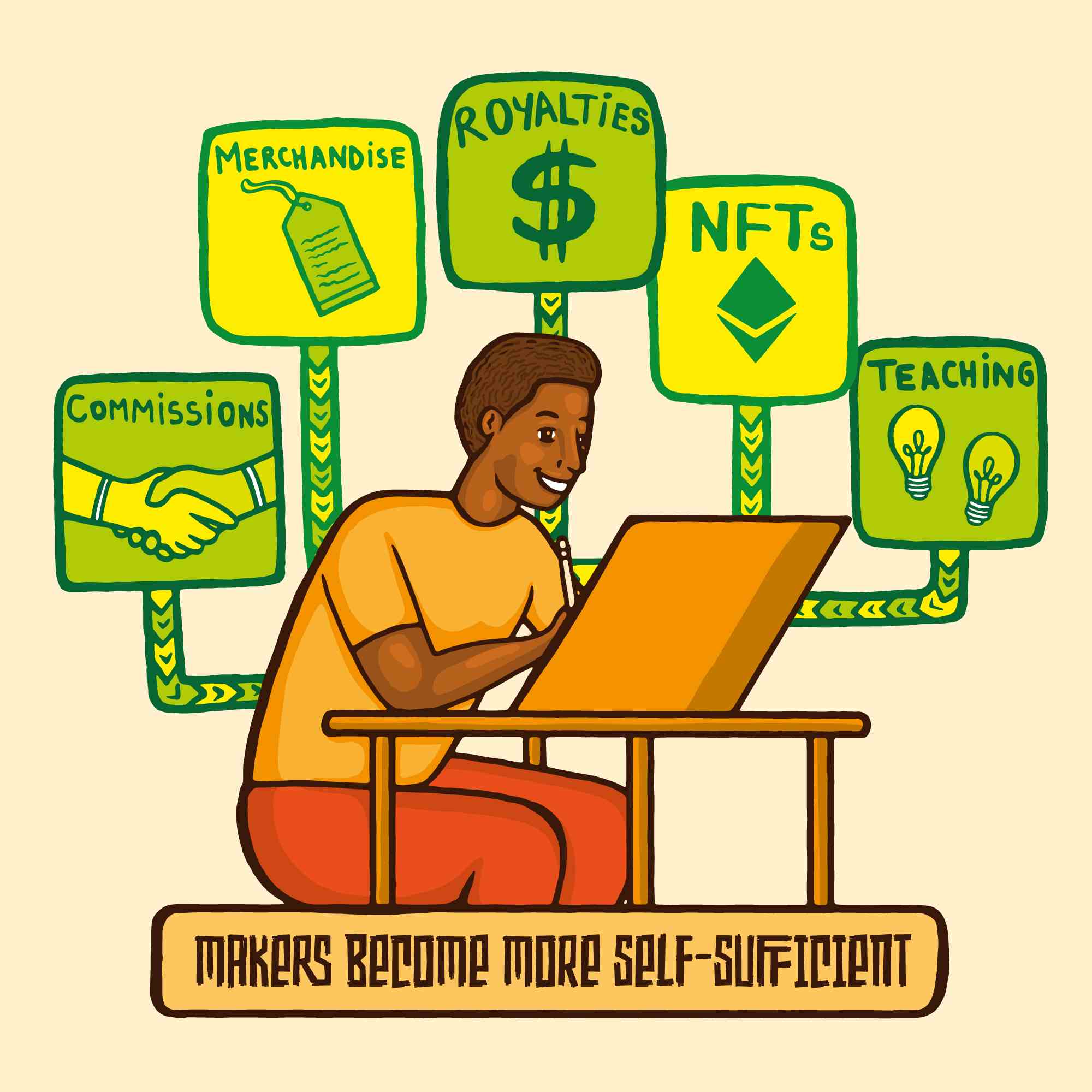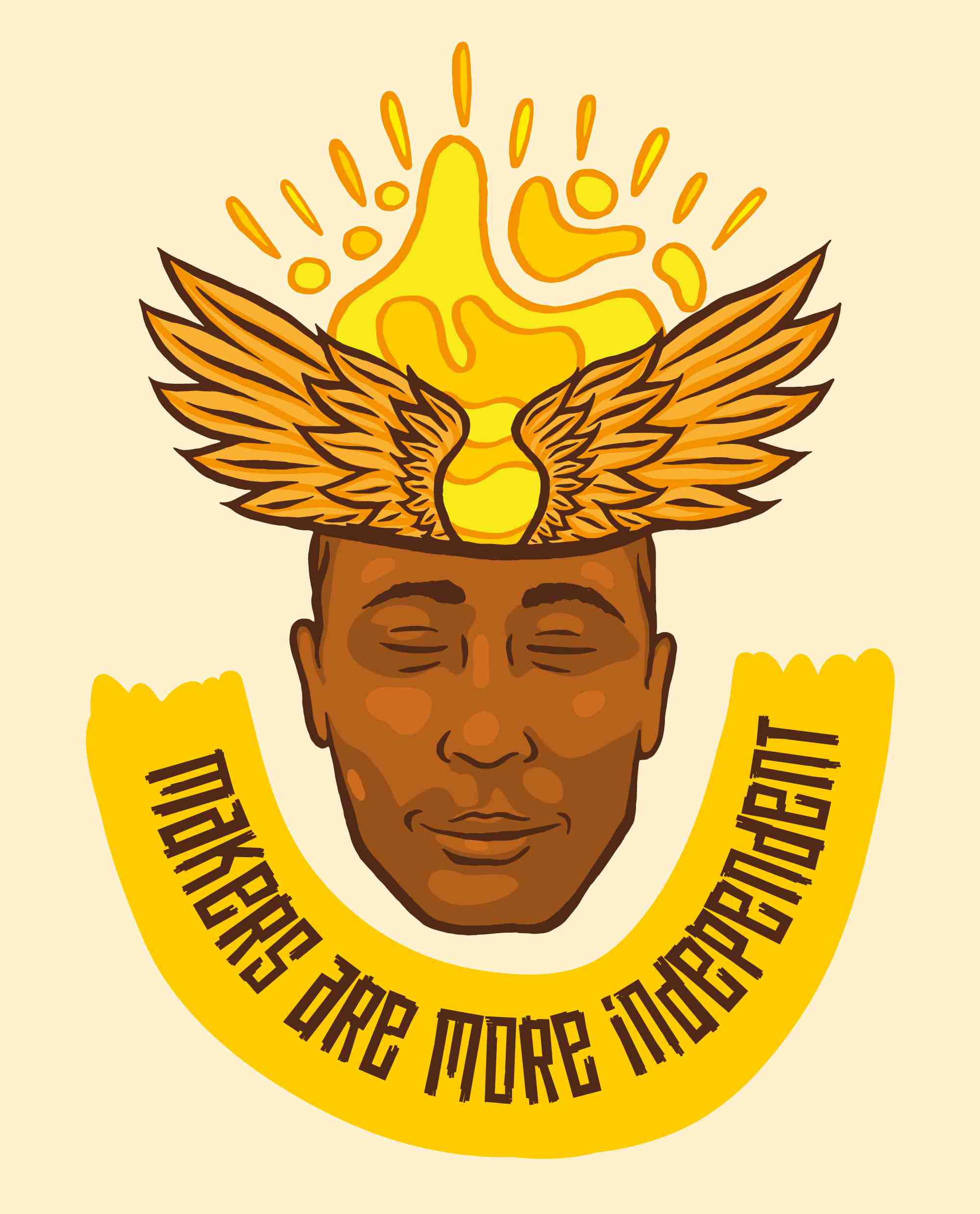 Harrison Chege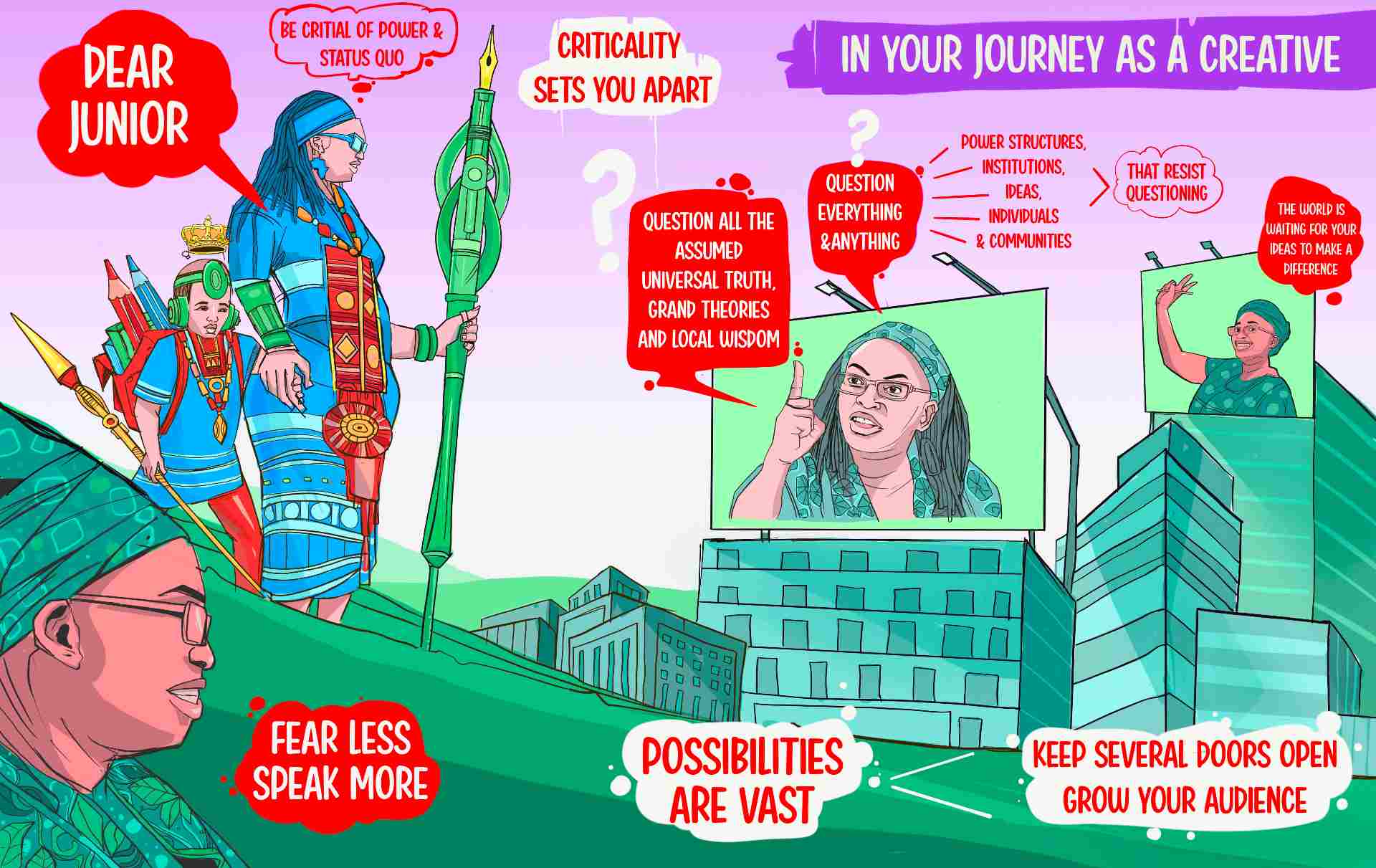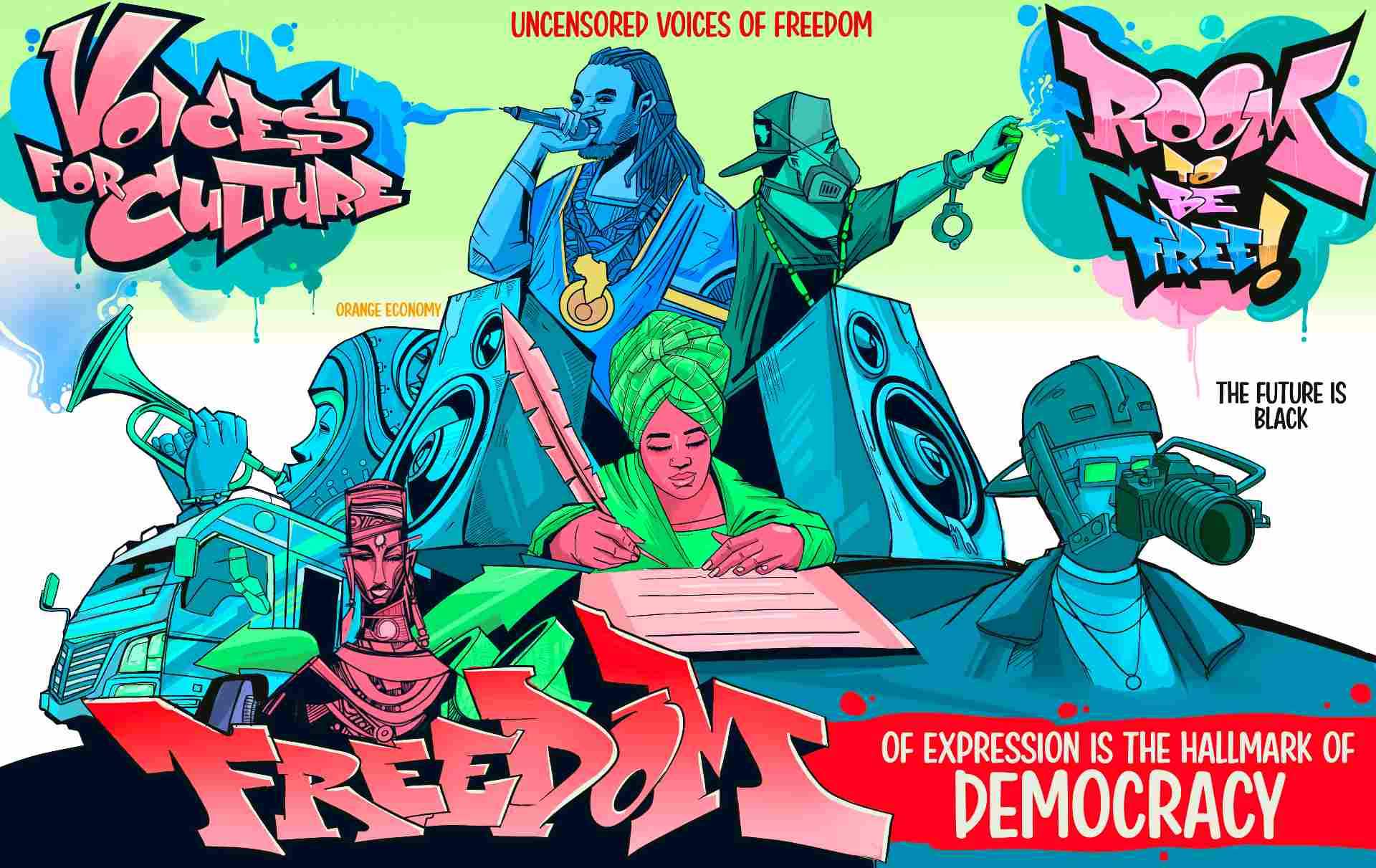 Ian Njuguna