By Churchill Ongere, Sally Akinyi
The intrinsic value of the creative economy has often been linked to its power in championing open societies that uphold free expression and democracy. But more often than not, it's easy to miss the mark of the role of arts and culture in propelling access to information and its necessity in establishing strong and accountable public institutions.
Artists know all too well the price of working in harsh authoritarian environments. In their pursuit of truth by demanding information through evoking content, they have unfortunately faced clampdowns, arrests and threats.
Universal access to information cannot be delinked from art. And that is why artists, creatives and change makers are equally critical infomediaries vital in utilising their prowess to break down complex data and narratives into actionable information to citizens.
This information is necessary in exercising civic duty that holds duty bearers to account and equally creating leeway for debate over sensitive issues in society.
Celebrating this year's International Day for Universal Access to Information, Hivos East Africa highlights eight creative enterprises from Kenya, Uganda and Tanzania who have partnered with the Resource of Open Minds (R.O.O.M) program. Featuring their work in producing critical audio-visual content that questions hegemonic narratives in society, we showcase their experiences in contributing to access to information. They have played an integral part of seeking, receiving and imparting information particularly at a time when there's been an upsurge of restricted 'right to know'.
Simma Creative Arts Foundation
Simma has produced a documentary highlighting the experiences of young LGBT persons housed in refugee camps around Kampala, Uganda. Their critical content illuminates lived realities of social injustice meted out on these groups due to their sexuality and nationality. We laud them for this bold work that has given the community a platform to share their stories and create public awareness about minority refugees' experiences during the COVID-19 pandemic.
Pollicy
Recognizing the immense negative effects of the pandemic on the creative sector, Pollicy's report, and short videos highlight the state of mental health amongst creatives. This work champions mental health awareness by using evidence-based data and testimonials to bring to the fore the challenges of an often forgotten group. We welcome state and non-state actors to harness this invaluable information in order to prioritise holistic well-being for artists as critical in their response and recovery support to the creative sector.
Duuka Productions
Duuka has produced a deeply insightful 6-part podcast series on different dynamics of the second hand clothing industry in Uganda. By questioning, unmasking hidden truths and holding difficult conversations on the revival of Uganda's textile industry, their quest for 'truth' has drawn admiration from academic spaces. Indeed, they are carving out their niche as an authority, reference and source of information in the textile supply chain.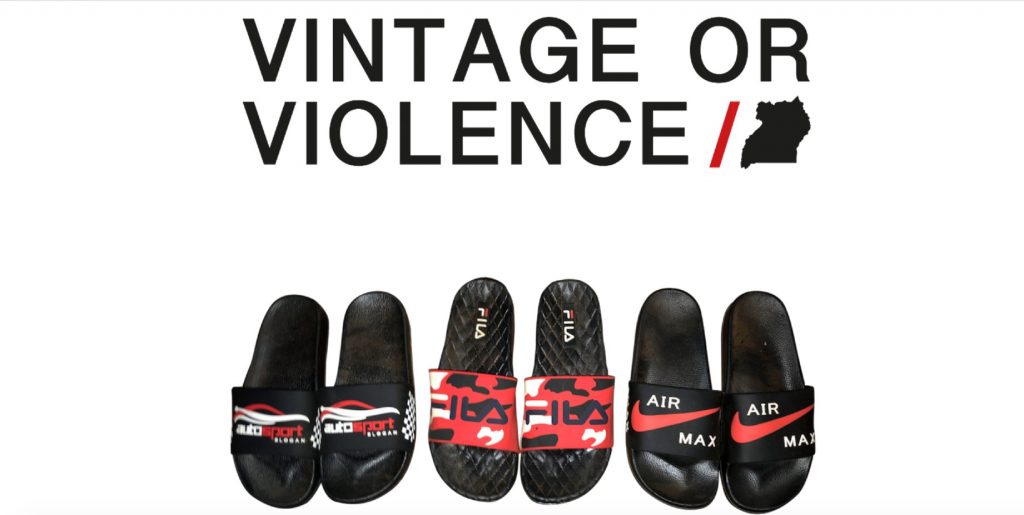 Culture and Development East Africa (CDEA)
A think tank in Tanzania's creative sector, CDEA has broadcasted social justice issues through a 4-part series on Midundo Online Radio. Through this platform, they have hosted Tanzania creatives and industry experts on different issues through their Haki ya Msanii, Mpiga Debe, Binti Longa, and Utamaduni Express activity streams. Their online radio programming provides a unique channel to explore social issues such as gender equality and challenges in the creative sector. This is content which ordinarily; commercial radio stations wouldn't make room for in depth.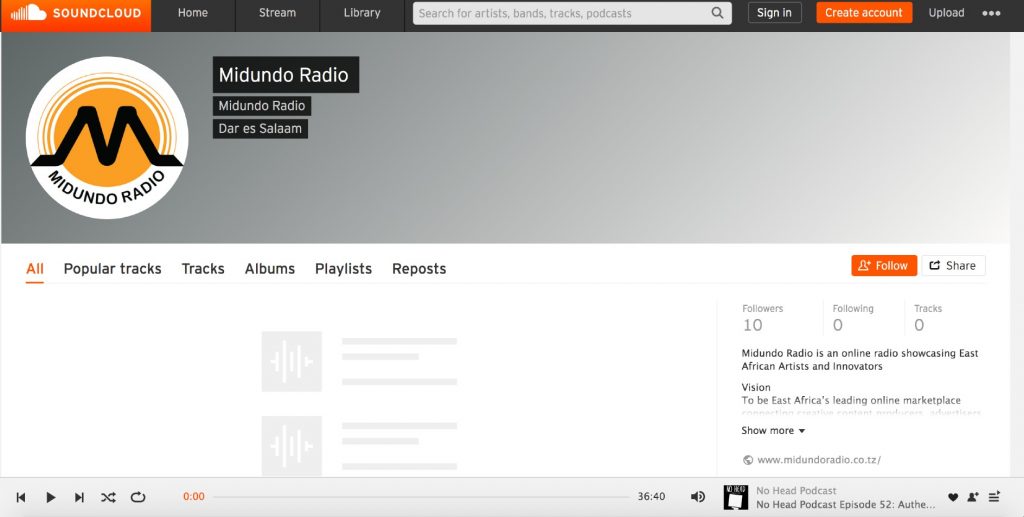 Kijiji Works Limited
Kijiji has produced a 7-part puppetry video series about a fictional country called Ubandani. By employing wit and humour in storytelling; the series debates on social justice issues in Tanzania such as: corruption, police misconduct and COVID-19 management.
Creative Education Enterprise Zanzibar (CEEZ)
CEEZ has been at the forefront of challenging norms and sparking critical conversations around creative development and gender equality in Zanzibar. One of their albums features the iconic Siti and The Band who's Taarab piece: ''Uchungu wa Mwana'' highlights the plight of women's rights in Zanzibar. For the younger generation in Tanzania, CEEZ reconnects them with an older generation of artists such as the acclaimed Taarab queen: Sinti Binti Saad who remains an inspiration in Taarabi tunes. This has given them the fuel to boldly champion social issues such as violence against women unafraid.
Tribeless Youth
Working at the intersection of youth empowerment and content production, Tribeless Youth has executed social media campaigns and produced critical content about COVID-19 management in Kenya. By boldly tackling sensitive topics such as police brutality, and corruption through animation, puppetry, and advocacy they continue to challenge the youth to take their rightful seat in open governance.
Nest Group Metta
As an established creative hub in Nairobi, Kenya, Metta has executed a series of capacity building workshops for smaller creative enterprises across the region. Through their bespoke program: Creative Challenge, they have executed multiple capacity building workshops on film, storytelling, visual artistry, fashion, and design. Their content has served as a source of much needed information critical in inspiring younger makers based in rural areas and how they can draw rich experiences from much more experienced creative practitioners.