One decade protecting activists and human rights defenders
By Frerieke van Bree, Program Manager Digital Defenders Partnership
While another challenging year for activists and human rights defenders facing digital threats is about to end, our program, Digital Defenders Partnership (DDP), is celebrating its tenth anniversary.
DDP was created at the end of 2012 by the Freedom Online Coalition (FOC) as a grant-making mechanism to keep activists and human rights defenders safe and to strive toward internet freedom. Since 2013, we have been hosted by the international cooperation organization Hivos.
When I started as program manager back in 2014, DDP consisted of three European workers. Over the past years, we have grown into a team of 35, many of whom are activists or have close ties with the communities we work with. Today, in 2022, DDP has a presence in almost 20 countries in 5 different regions.
We are very thankful for the continued support of our donors, all FOC members dedicated to internet freedom and the protection of human rights defenders and activists. We are also grateful to our global and regional partners and collaborators. Their trust, partnership and shared aims of increasing protection for human rights defenders and activists have made our collaboration truly effective.
Celebrating our existence comes, however, with mixed feelings. Yes, we are proud of the work we have done and how we have evolved as a program. At the same time, celebrating in times of rising repressive regimes and increased demand for protection by human rights defenders bids us to be modest.
Looking forward
Despite the challenges, looking toward the future does excite us. In 2023, we will be creating our next four-year strategy to address the needs of our grantees and team members. We are exploring how regional teams can have even more autonomy; how power can be shared, for example, by starting participatory grant-making; and how to hand over autonomy to the networks we work with, like the feminist helplines community we facilitate. We will also begin exploring a transition of leadership to the Global South.
Implementing our program is a journey that requires continuous reflection and analysis. For example, evaluating changing political contexts and the needs of target groups, and examining our team and our working culture.  We hope you will continue to accompany on this exciting journey in the years to come.
How does DDP work?
Since its inception, DDP has supported individuals and organizations working on issues such as environmental rights, LGBTI+ advocacy, gender equality, and election monitoring. The program assists human rights activists, bloggers, and small NGOs experiencing digital security challenges or threats, addressing protection and safety issues in a holistic way, including secure hosting, using encryption, staff well-being, physical security and secure online communication.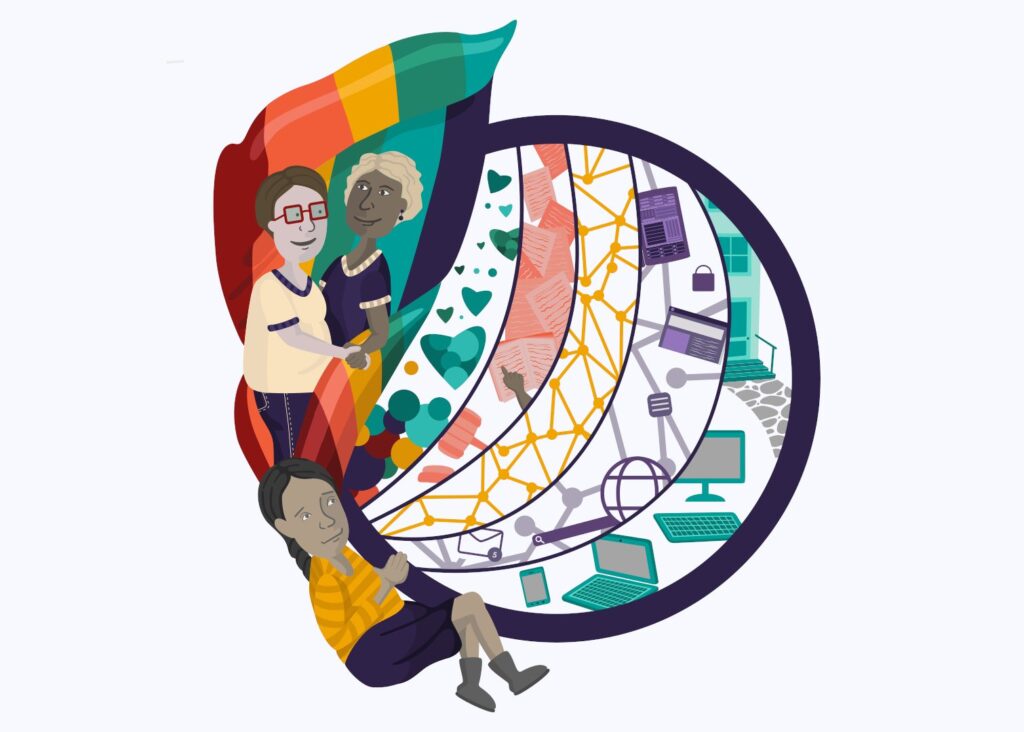 The people and initiatives DDP's grants support
97 grants supporting people who make data available for the public, including journalists, bloggers, investigators and artists
65 focused on defenders of women's rights
60 supported on LGBTIQ+ rights activists
33 focused on environmental, land or Indigenous rights defenders
55 supported digital rights initiatives of various kinds
25 supported human rights defenders