Hivos believes in open societies where people feel safe and free to express themselves and challenge their governments. #PeopleUnlimited
Getting crazy in Zimbabwe
Comrade Fatso and Outspoken met each other at a poetry slam in Harare, Zimbabwe. The two hip hop and spoken word artists started working together organizing live poetry events while running a youth network in between gigs at the same time. They soon realized more and more young people wanted to get involved. Their alliance, Magamba Network, began to grow.
 We're about social justice. And we're about having fun while we do it!
Magamba started in 2007. A time when, not unlike present day Zimbabwe, "youth are in the majority but are faced with a lack of freedom of expression, unemployment and are often used as political tools." The network was formed out of necessity, as Comrade Fatso explains: "I think young people are very disillusioned and we identified the need to come up with creative forms of activism that could reach out to young people. Get them involved with being part of the struggle for a new Zimbabwe."
Hivos was one of Magamba's first funders, starting collaborations in 2008. Outspoken: "They were willing to take the risk with a very young organization. It's managed to see us through. Ten years strong and growing stronger."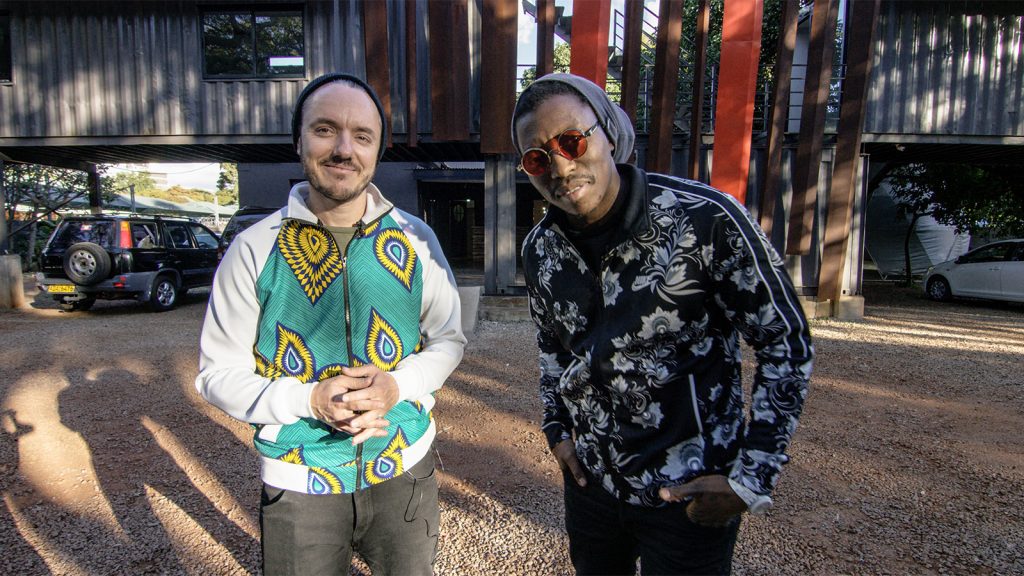 When you live in extraordinary circumstances and conditions, you can't tackle them in a normal way. You need crazy.
Keeping civic space open
Their work, however, is not without risk. "There is very little civic space in Zimbabwe. People are often afraid to speak their minds because you never know if what you say can get you beaten or arrested," says Comrade Fatso. "It's an ongoing battle between the bottom and the top, between the citizens and the state. Here in Zimbabwe, in Southern Africa, on the continent, globally. It's key that as citizens we keep coming up with creative means to keep civic space open and free. And to be able to use it to hold government to account."
Magamba has turned into Zimbabwe's leading creative organization, combining citizen journalism, art, culture and activism. It organizes the Shoko Festival, the biggest urban culture festival in Zimbabwe and founded Moto Republik, Southern Africa's first creative hub. At Moto Republik, we sat down with Comrade Fatso and Outspoken while they were working on a new episode of Zambezi News, their internationally acclaimed news satire show. An initiative that has inspired a new generation of young Zimbabwean satirists who use humor to deal with the country's complex political situation.