Local leadership at the center of just climate action
By Lizwe Chitanganya (Hivos Southern Africa Communications Officer) and Melony Chisanga (Kalemba Multimedia)
The just-ended United Nations Climate Conference (COP27) in Sharm El-Sheikh, Egypt, offered an occasion to mobilize and lobby for solutions to the various global climate crises that we face.
Hivos attended the conference in a bid to be part of the various forums that were looking to combine efforts towards tackling the climate crisis. Through the Voices for Just Climate Action (VCA) program, Zambia's Chief Bunda Bunda also made it to COP27 as part of our initiative to have localized solutions to the work we do.
The COP27 experience
Chief Bunda Bunda, representing the Soli people of Rufunsa, located just over 150 kilometers east of Zambia's capital, Lusaka, said that the experience at COP27 had been worthwhile.
We need to approach these issues with the seriousness they deserve.
The traditional leader has been instrumental in advancing the cause of the VCA program in Rufunsa district, taking a lead in local participation and decision-making on issues to do with climate justice.
Chief Bunda Bunda highlighted that at COP27, the question of "who has caused the problem of climate change" was extensively discussed.
"It was said that the ones who have caused the problem should bear the cost, in terms of mitigation programs," he told us. "Climate change has come as a result of industrialization in these developed countries, which is resulting in global warming. And it is global warming that is bringing about erratic rainfall patterns in many parts of our country. Now, who is to bear that cost?"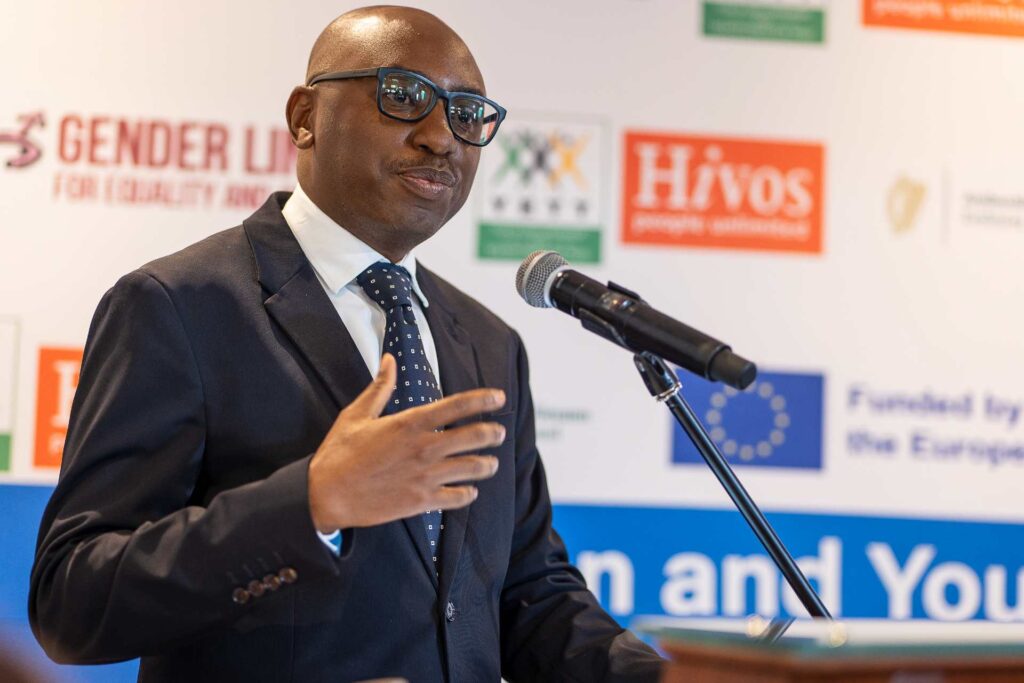 "I had the pleasure of participating in a meeting on climate justice in Zambia attended by both climate justice experts and traditional leaders. It provided a unique window into how a global development agenda like climate justice plays out at local level."
The steps to take
As a way to drive just climate action, the chief stressed the need to strengthen the law on would-be perpetrators of cutting trees for charcoal production, or mere indiscriminate cutting down of trees.
"In countries like Zimbabwe, they have banned the production of charcoal. But here in Zambia, somehow, we are approaching these issues with kids' gloves," Chief Bunda Bunda said.
"We need to approach these issues with the seriousness they deserve. Like here in the Bunda Bunda Chiefdom, I have completely banned charcoal production activities. We still have the trees, but we have to stop destroying them so fast."
He further talked about the need to plant trees along river banks to restore the water storage systems.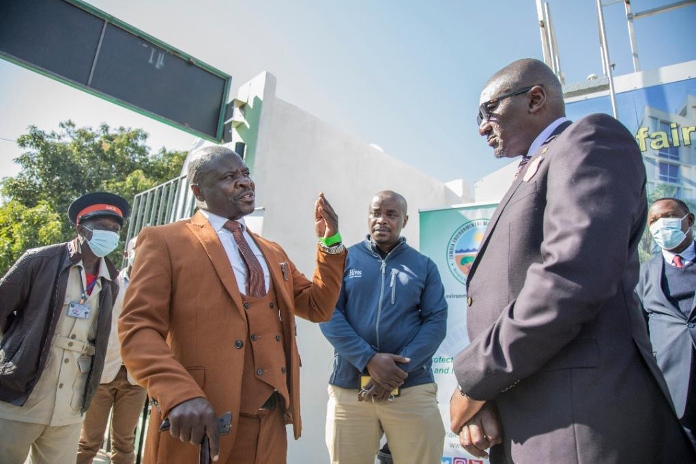 Government support
Chief Bunda Bunda has already, in many instances and through the VCA program, managed to get the Zambian government to listen to him and work on solutions together.
The Zambia International Trade Fair (ZITF) held in July this year offered an insight into the relationship and convergence that has since been established.
VCA partnered with the Ministry of Green Economy and Environment to showcase the various program activities and conducted climate action awareness. Chief Bunda Bunda was at the heart of the initiative.
A learning platform
Chief Bunda Bunda said while at COP27, he learnt so much about afforestation.
"Some of our friends [in North Africa] live in deserts, but they are now turning deserts into habitable places. For instance, the Egyptians have embarked on tree planting, even in the deserts. They plant certain types of trees which are adaptive to desert conditions," he said.
"So, we should find ways of allowing our depleted forests to regenerate."
Building on VCA's work in the community
Hivos has been helping communities such as Chief Bunda Bunda's in sensitizing them to the effects of climate change and the steps that can be taken.
"They are doing it in the right manner. People have started understanding climate change because of continuous awareness raising," Chief Bunda Bunda told us.
The focus is on shifting attitudes, while providing simple and innovative localized solutions to the daily fight against climate change. And as always, effective just climate action will require multi-stakeholder support and policies. This is why VCA engages in forceful joint lobby and advocacy to make climate policy, practice and finance more responsive to locally-shaped climate solutions.