By Caroline Wahome, Regional Communication Officer for Hivos East Africa, and Evelien Vleeshouwers, Communication Officer for the Women@Work Campaign at Hivos Global Office.
Flora Mpukwini speaks firmly. She is not shy nor does she mince her words when she tells the story of a security guard who was sexually harassing one of the female workers at her farm. Flora says that sexual harassment cases went unreported for a long time because you had to report them to your supervisor. "Bosses were feared! Some of the staff could not imagine approaching the supervisor or human resources to report such a matter," she explains. But all that has changed.
Flora, who is the head of the Gender Committee, has worked at Mount Meru Flowers in Arusha for eight years. On November 1, 2018, the farm adopted a sexual harassment policy to prevent and manage sexual harassment at the workplace. It is the first out of seven flower farm that has adopted the sexual harassment policy in Tanzania.
Sexual harassment is prevalent in the floriculture industry in East and Southern Africa. Women are hired to do the lowest-paid jobs, whereas men often fulfil supervisory or managerial roles. This imbalance of power, combined with wages too low to earn a decent living, leads to many sexual harassment incidents.
The policy's roadmap
Combatting sexual harassment is not an easy task. The groundwork for the policy that was adopted on Flora's farm started years before. In 2015, the Ethiopia National Federation of Farm, Plantation, Fishery and Agro Industry Trade Unions (NFFPFAITU), Tanzania Plantation and Agricultural Workers Union (TPAWU), Uganda Workers Education Association (UWEA) and Workers Rights Watch (WRW) together with Hivos developed the model sexual harassment policy. It consists of a clear definition of sexual harassments so workers can identify misconduct. The policy also lists measures and structures to prevent this type of harassment from happening at the workplace.
Hivos expanded the policy further by using it as a tool in its Women@Work Campaign. Over the past five years, Women@Work has worked with farms and civil society partners to get the policy adopted and implemented. This approach paid off. To date, it has been adopted by over 200 flower farms in East and Southern Africa. More than 12,000 workers have been trained on sexual harassment. And a total of 85 gender committees have been trained to deal with cases of sexual harassment. Flora's committee is one of them.
Joining forces in Tanzania
But how do you get from a policy on paper to actually improving the working conditions of women? To answer that question, we return to Tanzania. There, Women@Work joined forces with two crucial civil society allies: the Tanzania Plantation and Agricultural Workers Union (TPAWU) and the Tanzania Women Lawyers Association (TAWLA).
This collaboration opened the doors for us.
TPAWU is the main trade union in Tanzania's agriculture and horticulture sector. Its national and regional offices across Tanzania negotiate on behalf of workers through collective bargaining agreements. It also advocates for law and policy reform to improve labor practices.
Lawyers association TAWLA advocates for the adoption and enforcement of laws and policies that protect women workers against rights violations. The organization trains women workers to understand their rights and the obligations of their employers. These trainings promote a culture of respect and observance of workers' rights.
The collaboration between both organizations and Hivos was close and effective. "Before Women@Work, we did not have a specific project or component on labor issues," says Glory Amin Sandewa from the lawyers association. "But this collaboration opened the doors for us. And thanks to the trade union, we can now get access to the farms."
Using access to advance women's rights
"Dialogue" and "education" are the words that best summarize both organizations' efforts. These included: multi-stakeholder conferences and round table discussions; giving women courses on labor rights, gender equality, and sexual harassment; and providing specialized training in negotiation skills, health and safety standards, dispute handling and sexual harassment.
Sexual harassment incidences have been reduced.
"We have seen some changes in the country," says Glory. "Some farms have introduced women's clubs, and others have included a component about sexual harassment in their collective agreements." The result? "Sexual harassment incidences have been reduced due to both the training and the adoption of new policies," says Katusime Kafanabo from the Plantation and Agricultural Union.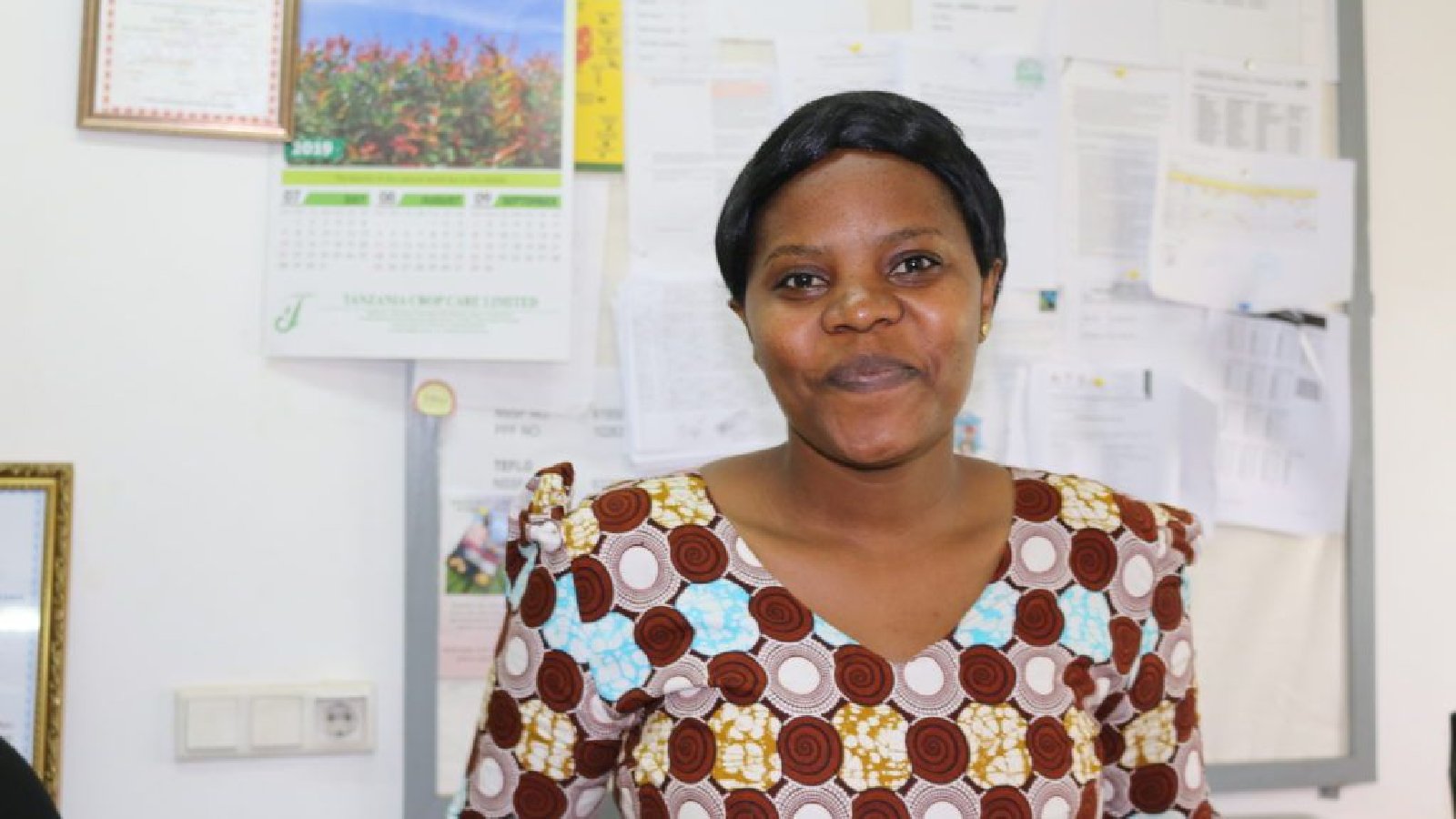 And what does this mean in practice on Flora's farm? "We terminated the offending security guard after the Gender Committee presented the findings of the case to us," says Hamida Kilogo, Human Resource Manager at Mount Meru Flowers. "The fact that action was taken gave confidence to the workers that their reporting was not in vain. An aura of positivity in general was witnessed."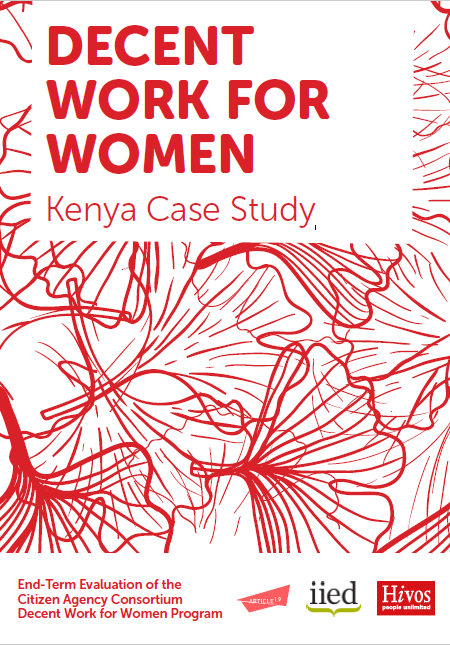 This article is part of a series published in the final year of a unique five-year-long strategic partnership between Article 19, Hivos, IIED and the Dutch Ministry of Foreign Affairs. Under the ministry's Dialogue and Dissent program, Hivos has aimed to strengthen the influencing power of civil society around the world. You can find more of these inspiring examples in Raising voices around the world.