Celebrating five years of All Eyes on the Amazon
Our All Eyes on the Amazon program ends this year. For the past five years, we have supported Indigenous Amazonians in Peru, Ecuador and Brazil in their fight against deforestation, environmental degradation and the violation of their rights. Our colleague Nora Sanchez from Ecuador sums up what we have achieved: "The people of the Amazon are in a stronger position and have made great strides in defending their territory."
The Amazon is the largest rainforest in the world and plays a crucial role in combating global warming. But deforestation and a growing extractive industry mean that more and more forest is being lost. This is not only a disaster for the climate, plants and animals, but also for the approximately 2.5 million Indigenous people who live there. They see their habitat shrinking due to the devastating effects of oil extraction, mining and deforestation for agriculture.
Nora saw the situation herself while visiting Indigenous communities in Ecuador. "A small area had been cleared for small-scale mining, about one kilometer, and just that had disastrous consequences. The fish in the river died, the ground was polluted, and nothing grew any more. It was heartbreaking to see how the entire community's habitat had been wiped out."

Results
Nearly seven million hectares of rainforest are now monitored in Brazil, Ecuador and Peru. 
In Ecuador, evidence from monitoring activities led to a landmark ruling protecting 180,000 hectares of rainforest.
The program has trained nearly 500 Indigenous conservationists to deal with deforestation warnings.
Inhabitants of the Amazon front and center
Nora explains how our All Eyes on the Amazon program worked with these communities. "In designing all our activities and plans, we would ask them what they needed to prevent the destruction of their habitat. On that basis, we approached some 30 local and international organizations to work with us. They provided support in areas like technology, indigenous and human rights, conservation, advocacy and law enforcement. Our Indigenous partners now have the resources, knowledge and confidence to defend their habitat tooth and nail – even after our program ends."
180,000 hectares of rainforest protected
One of the organizations we have worked with is Global Forest Watch. They developed an additional warning system for us on their monitoring platform. Thanks to high-resolution satellite imagery, this platform allows conservationists to track deforestation in the Amazon in near real time. When suspicious activity is detected, they receive warnings on their mobile phone or computer.
Nearly seven million hectares of rainforest are now monitored in Brazil, Ecuador and Peru. Nora says that our program has also taught nearly 500 indigenous conservationists how to deal with deforestation warnings. "It's now easier for them to collect evidence of the destruction of nature in the Amazon. That's important if they want to start a lawsuit against illegal activities on their territory," she explains.
Thanks to the Global Forest Watch platform – as well as other monitoring apps and tools the program helped develop – previously hidden illegal activities have come to light in the Amazon region. Data collected though monitoring activities in Brazil allowed the Karipuna people to sue the Brazilian state for allowing land-grabs in their home. In Ecuador, evidence from monitoring activities led to a landmark ruling protecting 180,000 hectares of rainforest, forcing a tender for oil extraction in the area to be halted.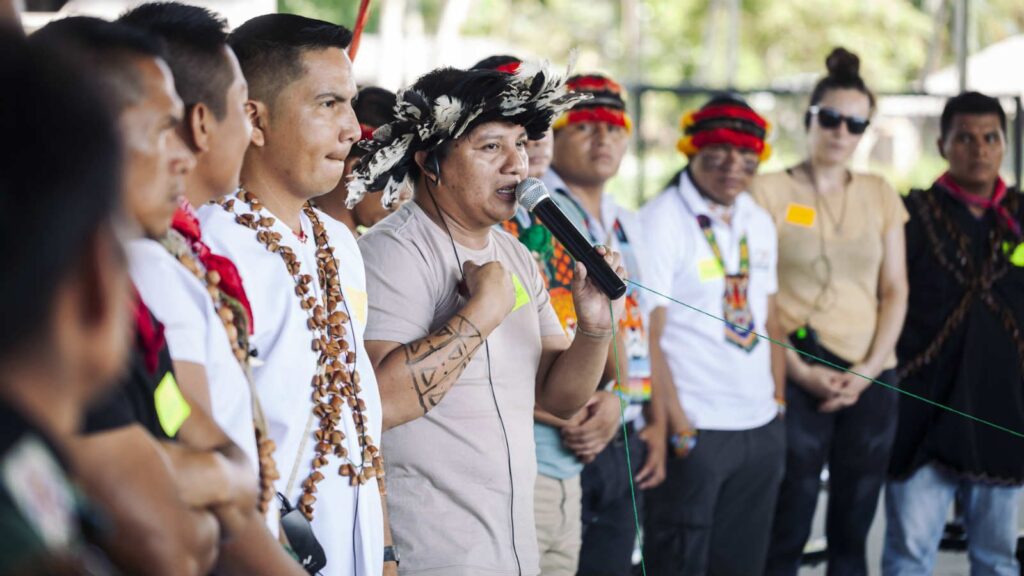 Knowledge platform to share information
Nora highlights another important achievement of the program: the AEA Learning Platform. "On this digital platform, our partner organizations, human rights activists and other supporters can exchange information and share knowledge about how to defend the Amazon. For example, it has stories about how Indigenous groups defended their territory and dealt with violations; about the processes they went through, the strategies they used, and the end results."
Access to justice
Hivos has also championed access to justice through the program. "We want human rights defenders and conservationists to know how to use the law to defend themselves because they're often fearful for their lives. If they feel safer, they can do their job better, and more people dare to stand up for their rights," Nora explains.
In Peru, for example, we created a manual that teaches conservationists to defend themselves through legal means. Also, thanks in part to policy influencing by our program, an international agreement was adopted in Ecuador: the Escazu Agreement. This gives conservationists tools to do their work in a safer environment.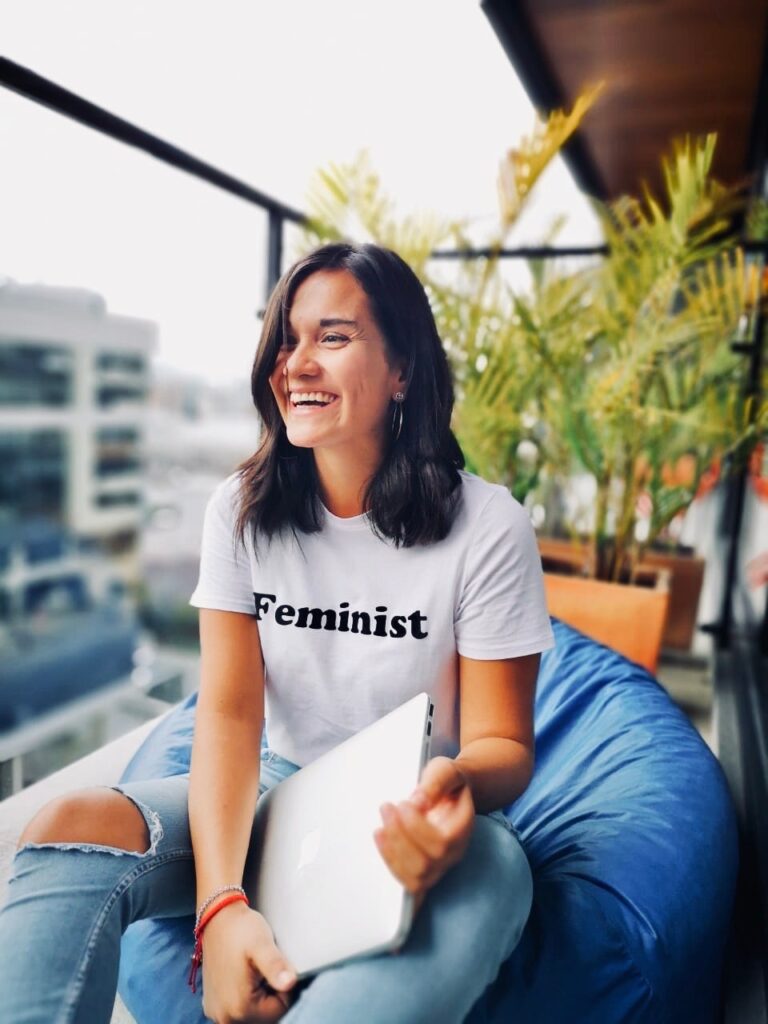 More than just trees
What has Nora herself learned from her work in the Amazon region? "My relationship with nature has become much stronger. I once met a woman Indigenous leader who told me, 'I know that you only see trees when you look around, but I see my pharmacy, market, house, culture and the spirits of my ancestors.' That opened my eyes and inspired me to fight even harder for the people of the Amazon and their forest."