Every day, human rights defenders in Guatemala come under serious threat. These courageous people deserve our support and must be protected. That is why we have designed an effective tool to help: the Activist Alert. We want to make this system available to Guatemala as soon as possible. But we need funding for that. That's why Hivos has launched its first ever crowdfunding campaign. Will you help us?
The alert system scans media and the web for signs of danger and provides a place to report threats. Digital security experts investigate every report immediately. If deemed serious, the activist is warned and preventive measures are taken. The threat is published and, when possible, legal action will be taken.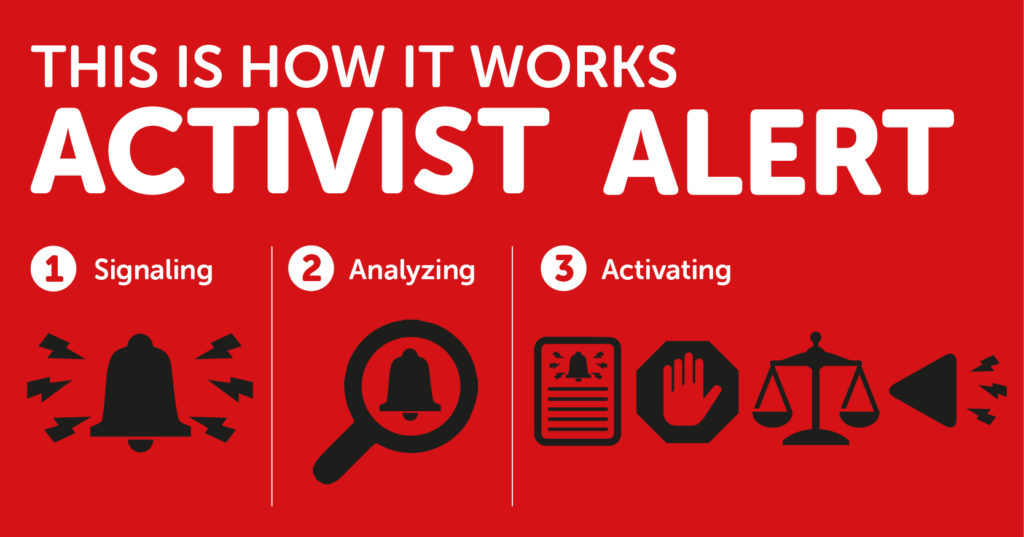 Why Guatemala?
Violence against human rights defenders and their work in Guatemala rose sharply in a period of just five months: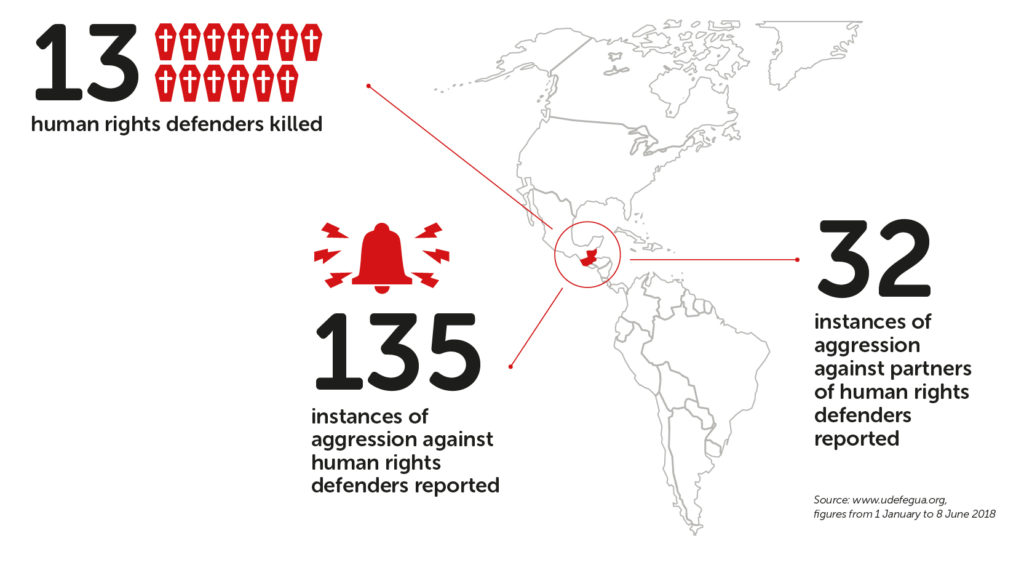 We sat down with Briseida Milian. A 28-year-old Guatemalan activist from JusticiaYa (Justice Now). Her work and that of many other urban activist collectives is more relevant than ever. Especially now that the flames of political crisis are being fanned in Guatemala. This time, by the decision of President Jimmy Morales to expel the International Commission against Impunity in Guatemala (CICIG). And, this was not the current government's first attempt to do the same.
Tools like this, developed with the support of international organizations like Hivos, provide oversight from the outside that protects human rights defenders while they work.
Urban collectives and their fight against impunity in Guatemala
In August 2017, President Morales broadcast a video in which he declared Commissioner Iván Velásquez "persona non grata". Later, when President Morales' son and brother were caught up in a case of corruption at the Land Registry, Morales set out to expel the CICIG any way he could.
The CICIG was created almost 13 years ago by the United Nations at Guatemala's request. Since then, it has supported and strengthened the Public Ministry's investigation of corruption cases. But in 2015, when the results of its customs fraud investigation and other high-profile corruption cases involving powerful actors were made public, the commission found itself in the cross hairs of those same actors.
2015 was an eventful year in Guatemala for other reasons as well. This is when several urban collectives were formed behind the rallying cry of removing the corrupt from power. One of these was JusticiaYa. Briseida, who studied graphic design and social psychology before diving into politics and civic actions, explains the importance of these collectives.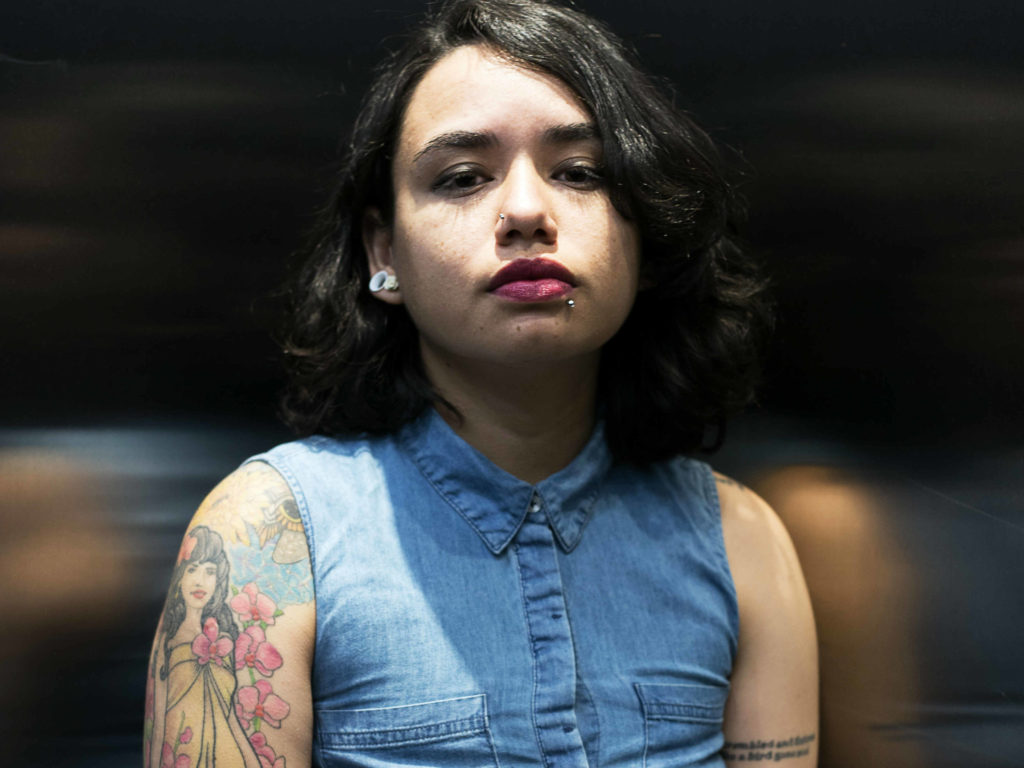 She became active in JusticiaYa after participating in the first demonstrations against the government of Otto Pérez Molina and Roxanna Baldetti. Briseida recalls how JusticiaYa got started: "It emerged out of street demonstrations, after a group of complete strangers – 20 people on Facebook – called for the first demonstration of April 25, 2015. This was the kind of spontaneity and desire for change that characterized the groups that emerged back then."
Organized citizenship against authoritarian governments
Briseida tells us that what all members of JusticiaYa had in common was a strong feeling of malaise. "We felt that things were not right and we wanted to do something. We realized we weren't the people who suffered the most under the system. We just knew that the system wasn't right. It was unfair and unjust. That is what spurred us into action."
Activism and mobilization aren't things you just do on the weekend – they become a way of life
The truth is that social networks also played an important role in catalyzing this debate and waking citizens up to the injustices around them. JusticiaYa consists mainly of young people from Guatemala City and university students, all with access to the internet and social media. Today, JusticiaYa has more than 100,000 likes on Facebook and 90,000 followers on Twitter.
An existential question
Briseida says that at the end of 2015, after President Otto Pérez Molina resigned, JusticiaYa members seriously questioned whether the collective should continue to exist. "Our thinking was: there's still so much to do. It won't just take resignations to make the country more just and fair. So, we decided to stay organized, and from the end of 2015 to this day we have taken it upon ourselves to denounce all political abuses. We see this as more than being a watchdog; it has to do with taking responsibility. We believe every person's voice has a power. And that power – your power – can be very effective in getting things to change. This is our way of doing politics."
The historical struggle for power
The political crisis in Guatemala seems endless. For Briseida, what the country has gone through in recent crises reaffirms a much longer historical power struggle, of which corruption is only a symptom.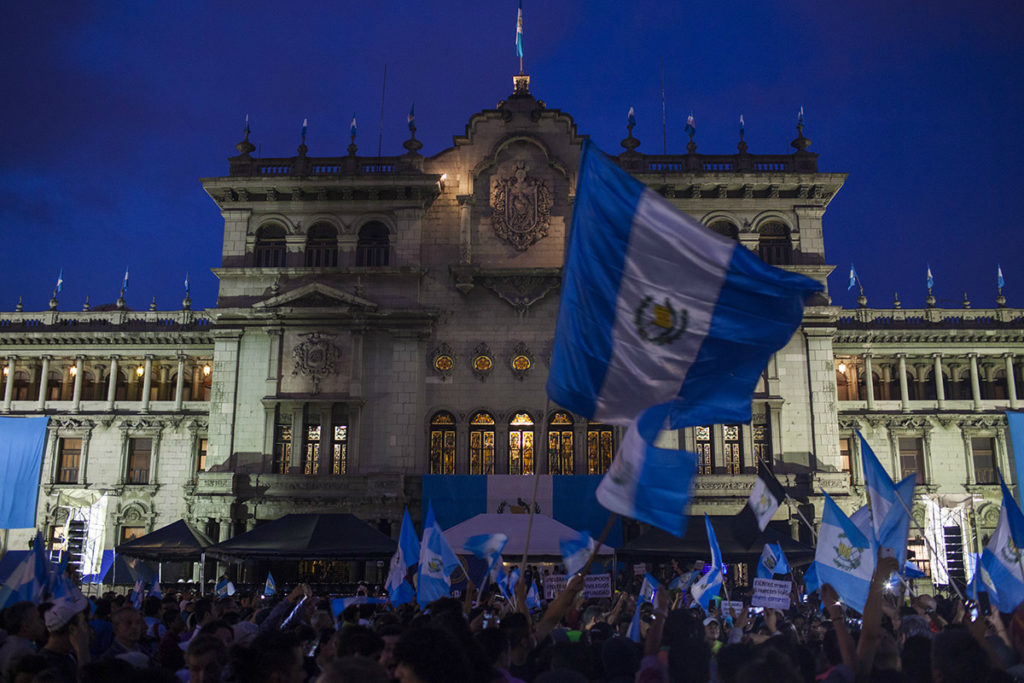 "The struggle for power over the country is between the oligarchy and a monster of its own creation – the paramilitary groups. A deeply-rooted business elite has run Guatemala for centuries. At the end of the 20th century it started financing the Civil War (1960-1996) and began ceding control to military groups. These later morphed into parallel bodies of organized crime. What we see now is a power struggle between all these groups, whose interests are threatened when they run into the law. Because the CICIG managed to uncover their networks of corruption, which were operating with impunity, a huge push-back is now coming from power centers that have to face justice and its consequences."
Activism and daily life
Her role as an activist has had a big impact on Briseida's personal life. "Circles of friendship get closer among people who are organized and involved in politics. You all understand each other and share the same contexts. Something we talk about a lot is that activism and mobilization aren't things you just do on the weekend – they become a way of life," she explains.
You will bloom Guatemala! (¡Florecerás Guatemala!)
Despite the setbacks that collectives like JusticiaYa experience because they denounce injustices, their work continues. Being organized and politically involved has given Briseida a mission, a motivation that was missing in her life before. Briseida envisions many years to come of civic action and denouncing injustice to achieve real political changes in the country.
Briseida says alerts for activists are crucial because they make dangers visible and put the current situation in a broader perspective. "An activist closely involved with situations or events may not realize the magnitude of the risk he/she is taking. Tools like this, developed with the support of international organizations like Hivos, provide oversight from the outside that protects human rights defenders while they work."
You will bloom Guatemala! (¡Florecerás Guatemala!) is one of the slogans that has been in active use since the demonstrations of 2015. Four years later, women and men in Guatemala are still taking to the streets to demonstrate against corruption and impunity.