At a time when underemployment, unemployment, and extreme vulnerability to climate change are gaining a stranglehold on North Africa, we cannot afford to ignore the huge unexploited potential of green Small and Growing Businesses (SGBs).
Launched in November 2022, the Challenge Fund for a Just Transition (CFJT) builds on our GreenWorks Alliance, but is specifically designed to help local SGBs scale-up, and to bolster existing green jobs, create new green decent jobs, and make the green sector attractive for potential investors.
CFJT is implemented by a network of micro-clusters in Algeria, Egypt, Morocco, and Tunisia composed of micro distributors, micro suppliers and microbusiness clients. CFJT works closely with our Greenworks partners Impact Partners and Flat 6 Labs Tunisia and is funded by the Dutch Ministry of Foreign affairs.
"CFJT is largely built on the learnings from GreenWorks. The new program adopts a cluster approach in supporting, not only Small and Growing Business operating in the green economy, but also the Micro Businesses they depend on and deal with."
Hivos' Program Manager for Green Employability and Entrepreneurship programs in MENA.
CFJT is calling for applications!
At the demo day of a project called "Green4Youth" by two of GreenWorks' partners, Impact Partner and Flat6Labs Tunisia, CFJT issued its first Call for Applications, also in collaboration with Impact Partners and Flat 6 Labs Tunisia.
In just four months "Green4Youth" provided technical and financial support to 32 Tunisian social enterprises and created 290 decent jobs. The project also included workshops, training, mentorship, network building opportunities and direct grant and fundraising support activities. Green4Youth puts special emphasis on sustainable food systems and clean technologies.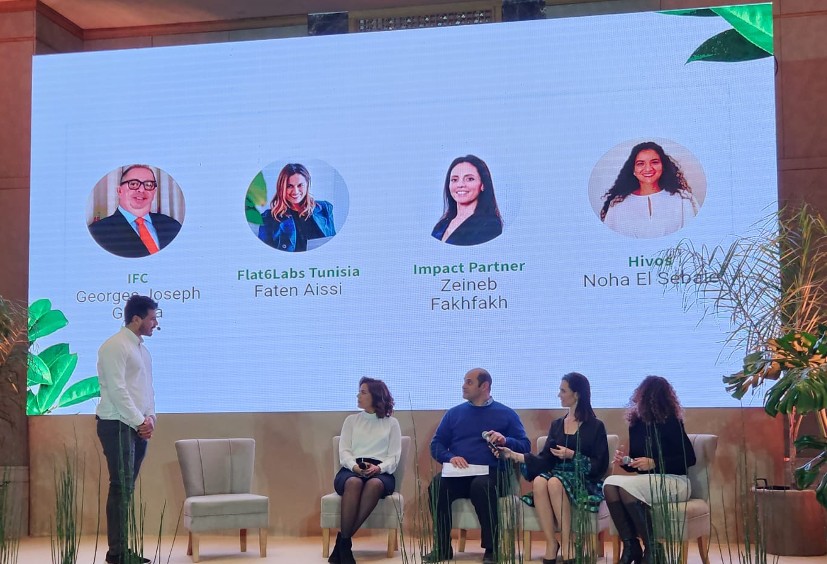 Would you like to be part of the CFJT adventure? Find out more.