Hivos supports the struggle of climate activists
As the climate crisis worsens, the work of climate activists and conservationists is more important than ever. Yet they are coming under increasing pressure. In fact, more than 1,700 climate activists and conservationists have been murdered since 2012.
What does Hivos do?
Hivos supports courageous people like Adriano and Manar who fight to keep our planet liveable now and in the future. Our climate justice programs bring together local organizations, movements and activists to join forces. Some programs focus on advocacy and public engagement training, others finance locally-led climate solutions or train Indigenous communities to collect evidence of deforestation and file lawsuits.
This crisis isn't just about the climate – it's also about putting human rights at the center of our climate action.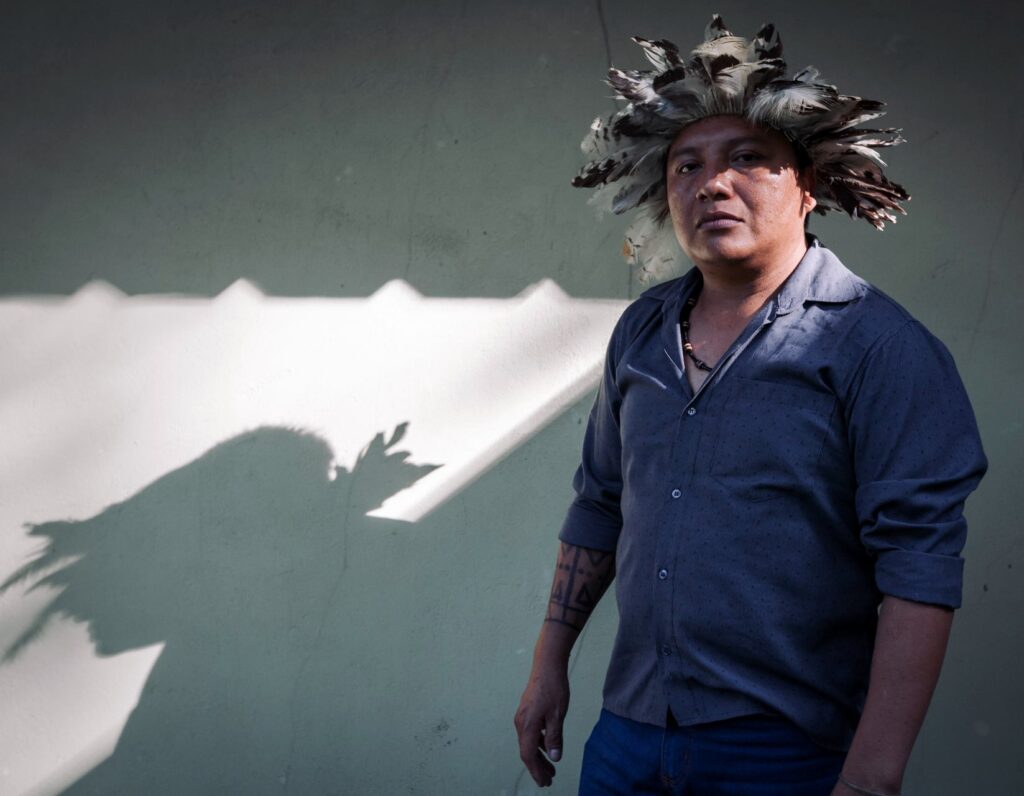 Adriano Karipuna, Brazil
"We protect the rainforest, but who protects us?"
The Amazon is under serious threat from illegal logging, mining and large-scale farming. Adriano Karipuna of Brazil has been fighting against environmental destruction since he was fourteen. "The world needs the rainforest to help stop climate change and environmental disasters," he says. But his and other Indigenous communities are fiercely opposed by the government and corporate interests. "Their ventures are destroying our land and our lives. They threaten Indigenous people and even kill us to have their way. Without support from outside Brazil, it's going to be really hard to stop deforestation in the Amazon," he admits.
Photo: Mateo Barriga / Hivos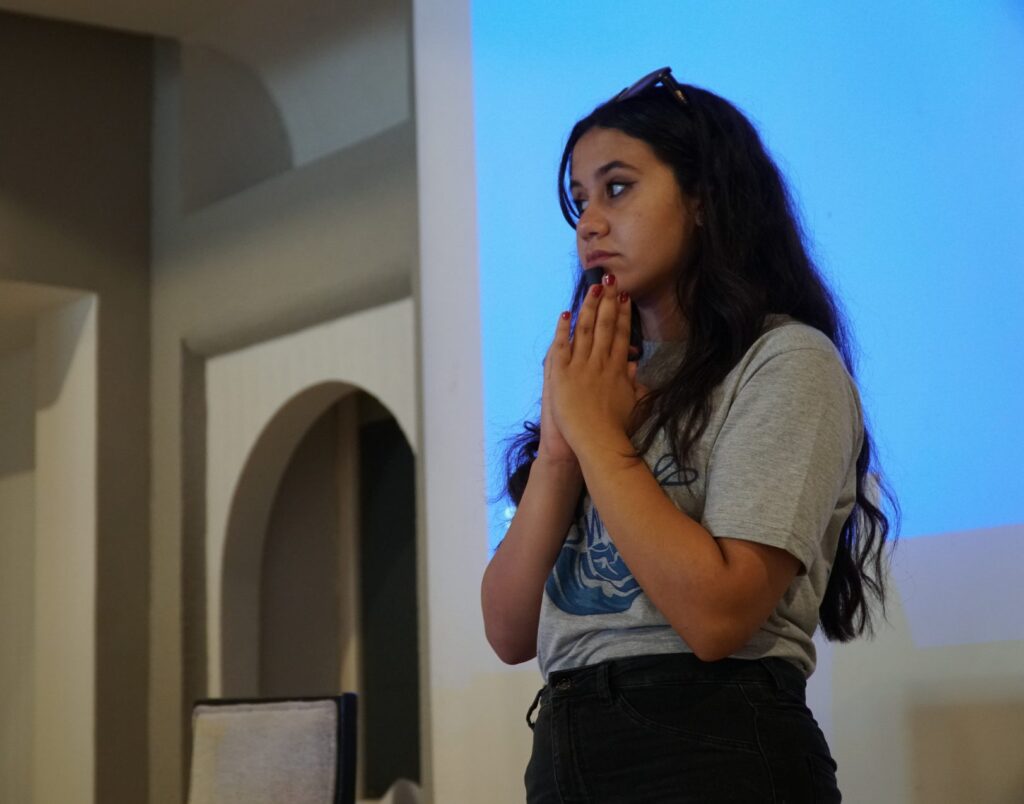 Manar Elkebir, Tunisia
"It's time we got involved"
Manar Elkebir, 20, from Tunisia, has made combatting climate change her top priority. She started a youth organization that mobilizes as many young people as possible to take action. "We young people are on the frontlines of this crisis, but the government makes decisions without listening to us," she says.
By sharing knowledge and information, Manar makes sure that people can take part in and influence the climate change conversation. "If we have an engaged community, we can change the system. We started with zero funding and one hundred percent passion. But we need support if we want to continue our work. Only together can we make a difference."
Photo: Ali Zreli
Maimuna Kabatesi, Kenya
Maimuna Kabatesi heads our Voices for Just Climate Action (VCA) program from Nairobi. The program aims to ensure that by 2025, local civil society and underrepresented groups will have taken on a central role as creators, facilitators and advocates of innovative climate solutions.
She tells us that although the climate crisis impacts everyone, it's the more vulnerable people who suffer the most. Women, young people, Indigenous groups, poor city dwellers. Their voices are ignored, even though they know best what needs to be done. "They've got to be able to participate in discussions about the solutions and policies that affect them. That's what our VCA program does. It ensures that decisions and action on climate really come from them. Because this crisis isn't just about the climate – it's also about putting human rights at the center of our climate action," she says.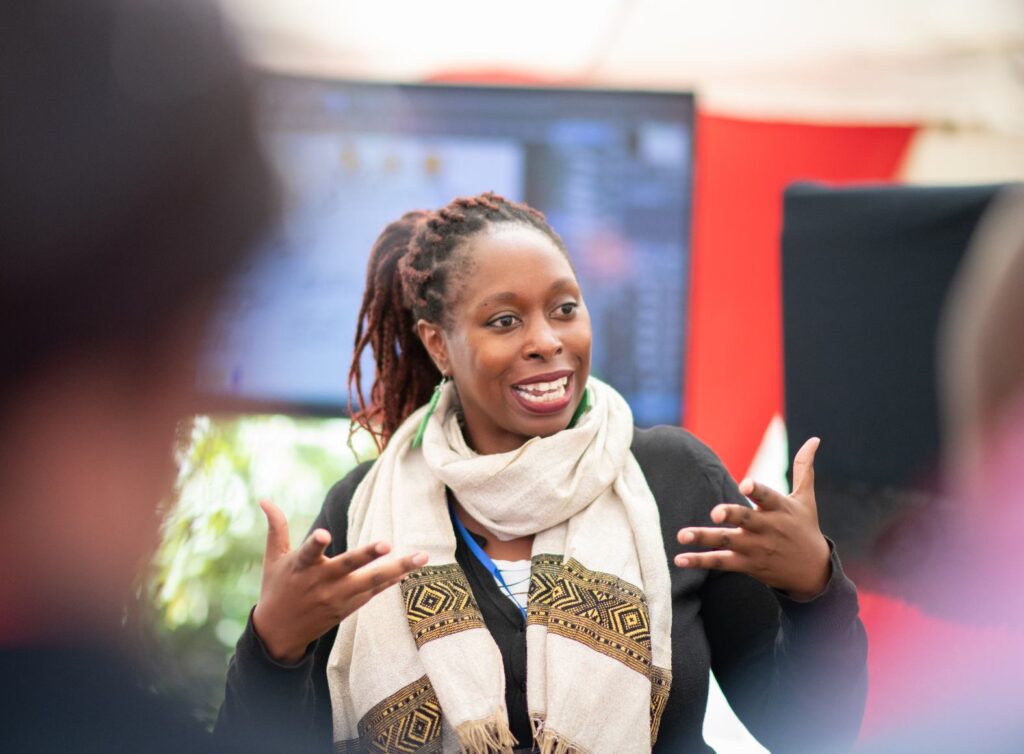 Header photo: Indigenous leader Alexandra Narvaez has been fighting against the destruction of the Ecuadorian Amazon. With support from our All Eyes on the Amazon program, she and her community achieved an unprecedented legal victory. Alexandra, along with another member of her community, won the 2022 Goldman Environmental Prize for this victory.