Instead of treating the COVID-19 outbreak as a stand-alone crisis, we should acknowledge that it is a symptom of something larger. Namely, the disruption and destruction of natural ecosystems and biodiversity, which has brought us much closer to wild animals – and their viruses. And our globalized food system is a strong driver of this destruction. Growing global demand for crops and animal-based foods, combined with unsustainable production practices, has taken us past several critical limits of the earth's carrying capacity.  Particularly regarding genetic diversity, land use and adaptation to climate change.
We need to fundamentally rethink the way we have organized our food system. This means using a systems approach and planetary health perspective to effectively address the parallel crises we are facing. Specifically, there are three ways to restructure the food system if we want to halt ecosystem destruction and ensure that people everywhere have access to healthy, affordable food that is sustainably produced.
1. Make our food system more robust and resilient
Although it has greatly contributed to relieving hunger and improving food security in most parts of the world, the rise of industrialized agriculture over the last half century has had a significant negative impact on natural ecosystems. Large swaths of agricultural farmland used for the monoculture of staple, commodity and feed crops, as well as livestock production, have led to widespread soil erosion and the decline of (agro) biodiversity. This has also reduced the agricultural system's resilience to external shocks. Furthermore, long global supply chains and limited food sovereignty for most countries have made the entire  food system vulnerable to disruptions like the current COVID-19 lockdowns, leading to food insecurity and rising food prices.
To increase agrobiodiversity and strengthen rural communities' resilience to shocks (ranging from climate change to the COVID-19 pandemic), we need to direct public and private resources to diversifying food systems. This can be achieved by following agro-ecological production practices and supporting local sustainable food entrepreneurship as well as local and regional markets.
Adopting circular agriculture practices will further optimize resource and residue use. In addition, this approach promotes sustainable, local food production and economic development, while decreasing the risks associated with the global food trade.
And we must not overlook indigenous food systems. They are typically biodiversity-rich, climate resilient and environmentally sustainable. Foods produced by these systems are particularly nutritious because they are grown organically. This is why the Sustainable Diets for All (SD4All) program, jointly implemented by Hivos and IIED, is documenting the status and importance of indigenous foods and food systems in Uganda to inform policies, programs and action at the local and national level.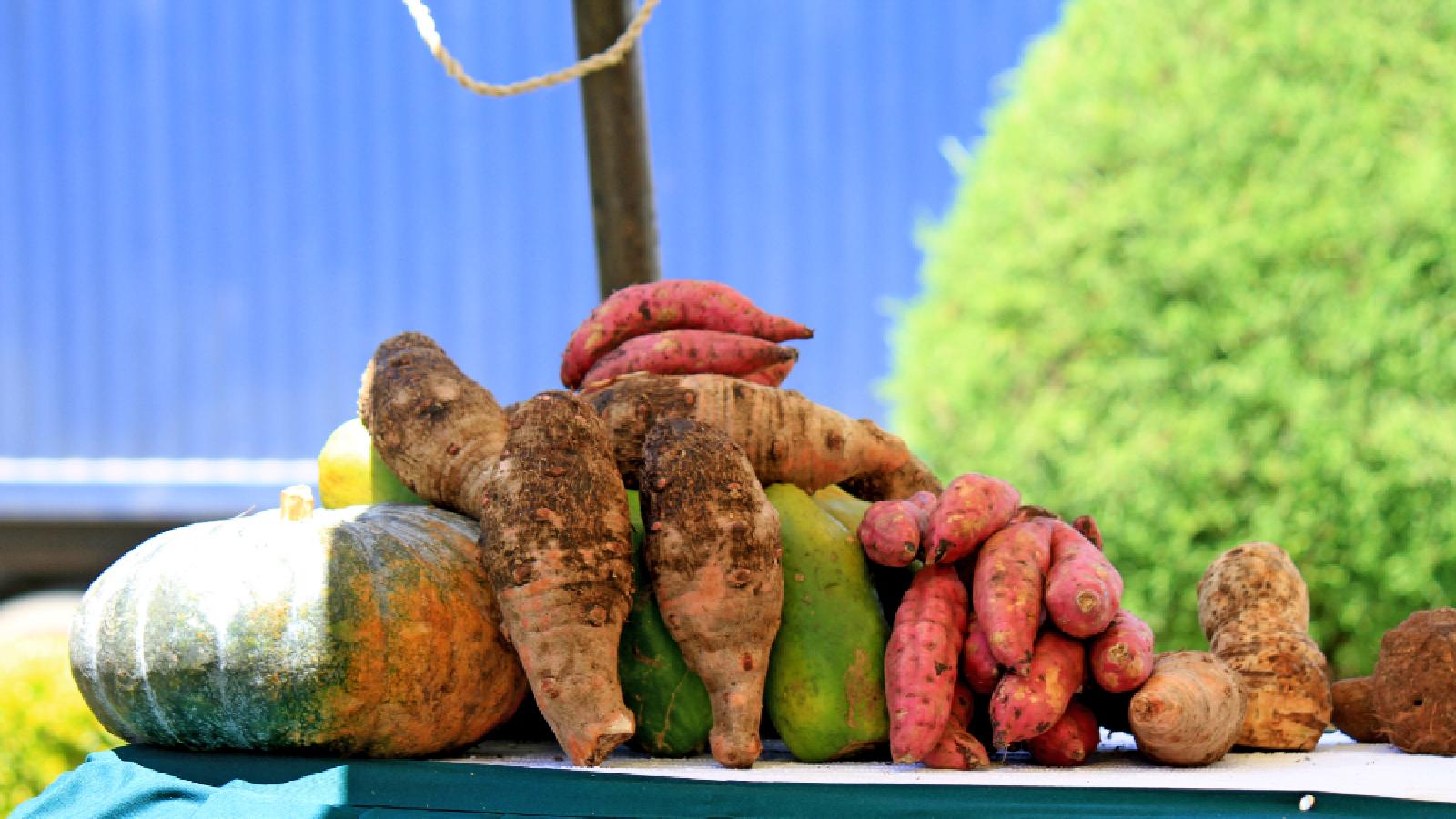 2. Protect vulnerable groups and the food markets they rely on
It is expected that the COVID-19 crisis will hit developing countries with less diversified and resilient economies the hardest. Unlike in developed countries, here there is a high risk of immediate regional food shortages. Vulnerable and low-income groups like smallholder farmers, food vendors, slum dwellers, and especially women and youth, will be affected disproportionally.
While the COVID-19 outbreak supposedly started at an urban food market in Wuhan, China, it is imperative that – while governments take the necessary food safety measures – these informal markets not be shut down or disproportionally restricted. A Hivos/IIED research report shows that informal markets play a critical role in providing affordable, accessible and diverse food for the urban poor, while at the same time supporting the livelihoods of millions of small-scale farmers, traders and vendors.
Governments must ensure that low-income and vulnerable groups do not suffer from food insecurity in the short term. SD4All partner AZIEA in Zambia has called on the government to implement social protection programs that can guarantee the livelihoods and protect the health of informal workers during the COVID-19 crisis. This will also allow informal markets to remain a source of food security.
3. Putting people at the heart of the food system
As stated above, the COVID-19 outbreak is a direct consequence of the erosion of natural ecosystems, driven by globalization and market liberalization. Despite the benefits the latter two have brought, we now urgently need to separate economic growth from environmental degradation. People and communities should be considered as a point of departure in solving the various crises we have mentioned.
So, what are people-centered ways to move towards truly sustainable and resilient food systems that can withstand shocks like the COVID-19 outbreak?
Develop regional and local markets by supporting short, transparent value chains and regional, circular production and consumption mechanisms.
Value and use indigenous and local people's knowledge to promote, maintain and increase food diversity and food security.
Support innovative food entrepreneurship.
For example, SD4All partner MIGA in Bolivia has created an online platform linking farmers directly to consumers now that restaurants are closed. It also uses videos to teach people quarantined in their homes how to make easy recipes with healthy indigenous ingredients.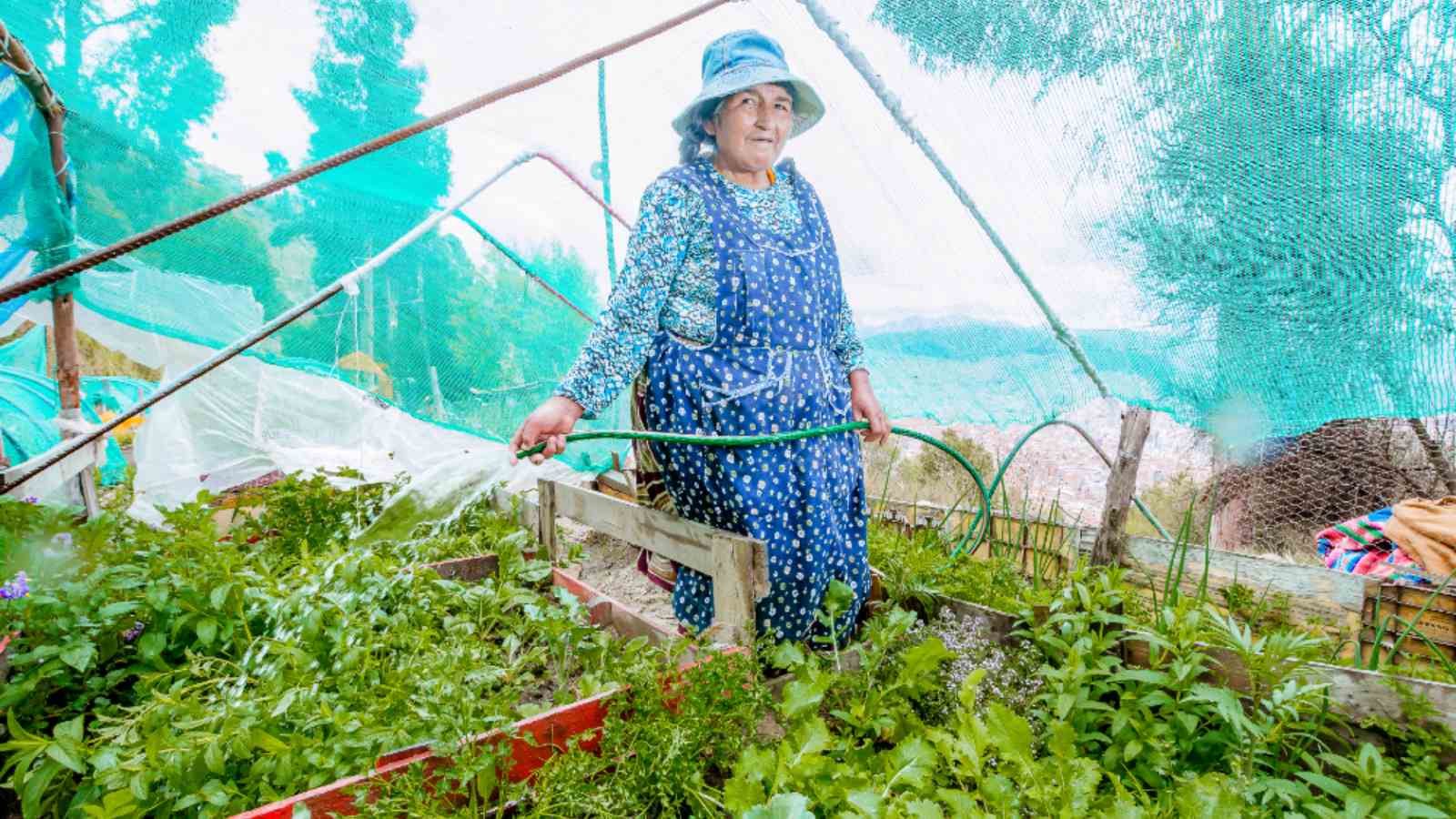 Acting in solidarity
We realize that the current COVID-19 outbreak will not be the last pandemic to threaten our lives and societies. As natural ecosystems and markets are disrupted even further, causing food price volatility and scarcities, it's clear how dependent we all are on one another and on the Earth. We need to rely more than ever on national and international solidarity to find a global solution. Let the current crisis be a wake-up call to inspire farmers, agri-business, governments, NGOs, consumers and international institutions to act jointly to transform our global food system.