Nearly 10,000 people in southern Mexico are to benefit from the new SAFE project "Transforming Mexican Coffee". The SAFE Platform, coordinated by Hivos, is an alliance to support coffee and cacao smallholder farmers through climate-smart agricultural practices.
For this project, Sustainable Harvest will join hands with World Coffee Research (WCR), the Mexican Ministry of Agriculture (SAGARPA), and COSA to give farmers in Chiapas and Oaxaca access to cutting-edge science, technology, and training. Funding will come from the Inter-American Development Bank (IDB).
The 2012 coffee leaf rust outbreak hit farmers across Latin America, reducing the coffee bean harvest. This project will pilot WCR verified seed nurseries and provide 2000 Mexican farmers with disease-free and resistant seeds to prevent outbreaks like this in the future. The project will also fine-tune information management systems to improve farmers' social, environmental, and core business performance.
With global coffee prices hovering around $1 US per pound, smallholders have been unable to renovate and reinvest in their farms. "Transforming Mexican Coffee" will create a financial tool to help them increase profit margins as they adapt to climate change. In addition to training farmers to use the tool, Sustainable Harvest will connect them to traceable and transparent supply chains with premium pricing by using technologies such as blockchain.

The Hivos angle
Hivos believes in empowering people in communities to generate long-lasting change. For SAFE Platform's manager, Juan Pablo Solís, the project incorporates three key elements for sustainable transformation:
inclusion of new coffee varieties to help conserve biodiversity and combat climate change,
re-activation of a long-dormant sector in Mexico through a coordinated effort between private and public entities. This example can later be used as a roadmap for other countries struggling to revive lagging value chains, and
use of the transformative power of technology to maintain sustainable production and traceable supply chains.
Towards a sustainable sector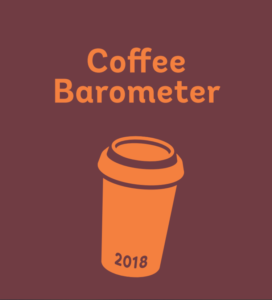 The Coffee Barometer 2018, a joint report by Hivos, Solidaridad, Conservation International, COSA, Oxfam Worldshops and SAFE Platform, states, "To fully transform coffee into a sustainable sector and tackle the complex challenges facing coffee producers, individual companies need to disregard competitive differences and genuinely engage and invest in collaborative investments at grassroots levels." This project in Mexico is a perfect example of the new kind of collaboration needed, and of the vision behind leading multi-stakeholder initiatives like SAFE.
Visit SAFE Platform to learn more about our other projects and work in transforming coffee and cocoa landscapes in Latin America.