This year's theme for International Women's Day – #BalanceforBetter – calls for ending the gender inequalities that continue to exist in our society. Hivos joins in this call by sharing the stories of some amazing and powerful women we support in East Africa who are contributing to a gender-balanced world.
It's not all rosy
Kenya is the third largest exporter of flowers in the world. However, Kenya's flower farms don't just produce roses – they also maintain a system of inequality for the women who make up the majority of their workforce. Women are under-represented in leadership positions and relegated to low-paying jobs of picking, spraying and arranging flowers for export. Worse still, they often risk sexual harassment or being fired if they make their voices heard.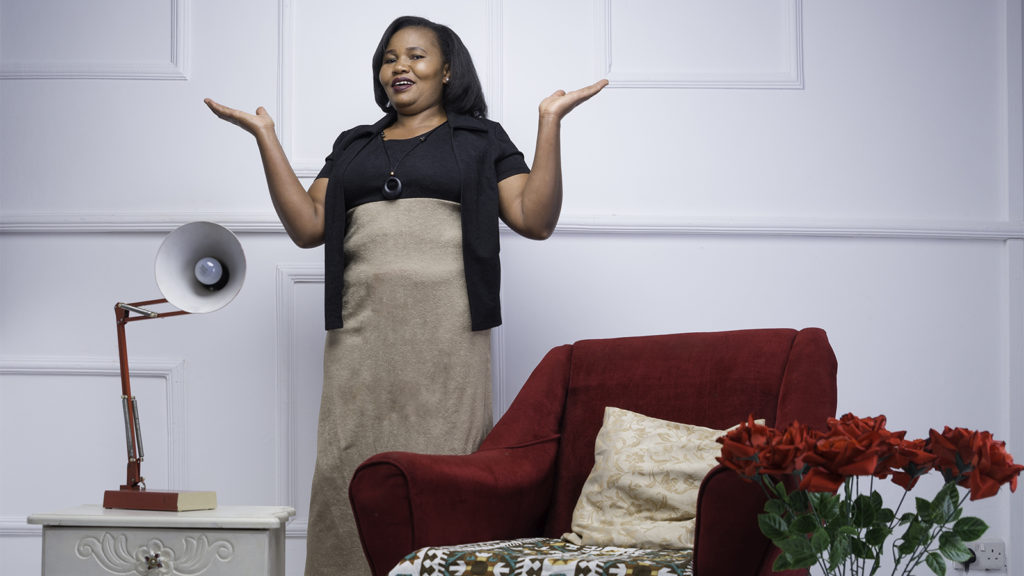 Ruth Wanjiru worked her way up the ranks to become shop steward in a flower farm. Her job required her to defend the rights of workers, especially women. When her employer tried not to implement a collective bargaining agreement that would give workers a minimum wage, she decided to speak out. This choice came with a price. Ruth was laid off together with 94 others after a strike.
I don't regret speaking out against inequality in my former place of work, it cost my job but I would do it again
She says she found her voice through Hivos East Africa's Women@Work campaign, where she was trained on gender equality, HIV rights and labor rights. ''They simply empowered me to be aware that I do have rights. I don't regret speaking out against inequality in my former place of work, it cost my job but I would do it again,'' she states.
For Ruth, #BalanceforBetter means gender balance is a recognition that everyone has a role to play.
Read Ruth Wanjiru's complete story.
I will not negotiate for my humanity
Women with a disability have double the odds stacked against them. First for being a woman, and second for having a disability. This means limited access to education, justice, economic rights and the opportunity to take part in decision making.
Maria Njeri has cerebral palsy and always has to challenge the notion that all people with cerebral palsy have an intellectual disability. ''We constantly have to break through the barriers of people recognizing us (persons with disability) as human beings without requiring justification that we are equally abled,'' she says.
Maria founded the Njeri Maria Foundation in Kiambu County, Kenya, to raise awareness at schools, and among parents and medical practitioners. Her aim is to eventually create a society that recognizes the rights of people with cerebral palsy. She sees herself as a pace setter, having broken the stereotype that persons with cerebral palsy are "weak". ''I'm lucky that my parents were not only protective of me, but also accorded me the best quality education to give me a voice,'' she adds.
Maria's encounter with the Voice Program helped her establish a mentorship program for girls in special schools that trains teachers, families and medical practitioners to meet the specific needs of girls with cerebral palsy.
''For me, #BalanceforBetter is all about preserving my dignity as a woman, and society removing the gender box label. Let's do away with it completely!"
Read Maria Njeri's complete story.
I am equally powerful
Transgender women in Kenya (and transgender men), are often classified as people with a mental disorder; a misconception that has proven very harmful to them.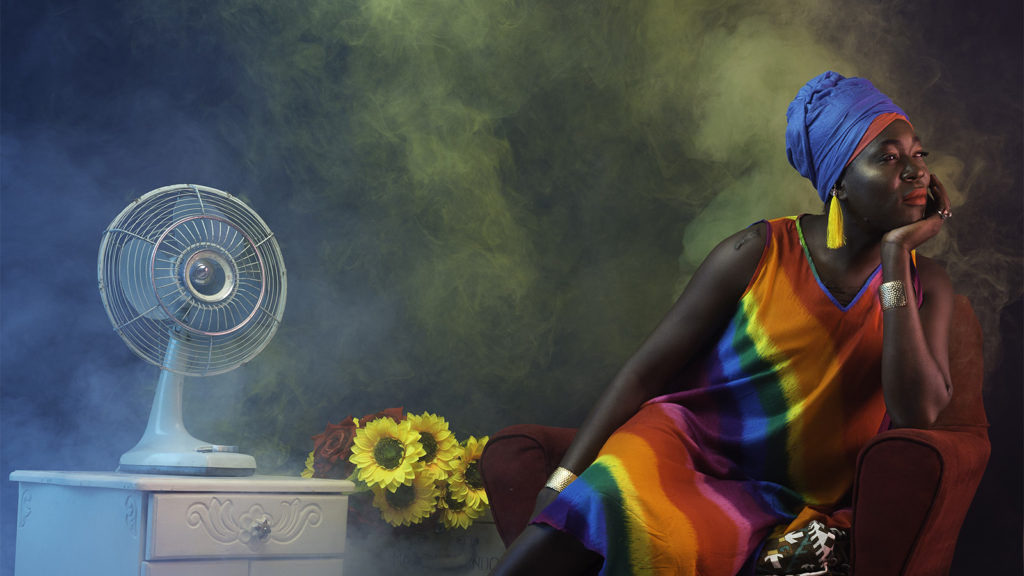 Letoya Johnstone from Homabay County, Kenya, is a catwalk coach and model. She also works for the Trans Alliance, a network funded by Voice that fights stigma and discrimination and improves health care of transgender persons in Kenya.
I dream of a day when a transgender woman will vie for the presidency in Kenya without fear of brutality, unequal treatment and stigma
She totally identifies with the struggles of transgender women: non-inclusive health care systems, difficulty changing names on identity documents, and stigma from all corners. ''I have unfortunately lost jobs and constantly have to justify my gender. People are just not accommodating of us,'' she adds.
To break these barriers, Letoya campaigns to include transgender women (and persons with disability) in Kenya's fashion industry. This has resulted in modelling agencies recruiting persons with albinism as models.
Her ideal world reflects the ideals of #BalanceforBetter: equal representation regardless of gender. ''I dream of a day when a transgender woman will vie for the presidency in Kenya without fear of brutality, unequal treatment and stigma,'' she states.
Read Letoya Johnstone's complete story.
Stop 'labeling' me
In Tanzania, people with albinism live in constant fear of being persecuted, tortured, or killed – despite the government's measures to ensure their physical safety.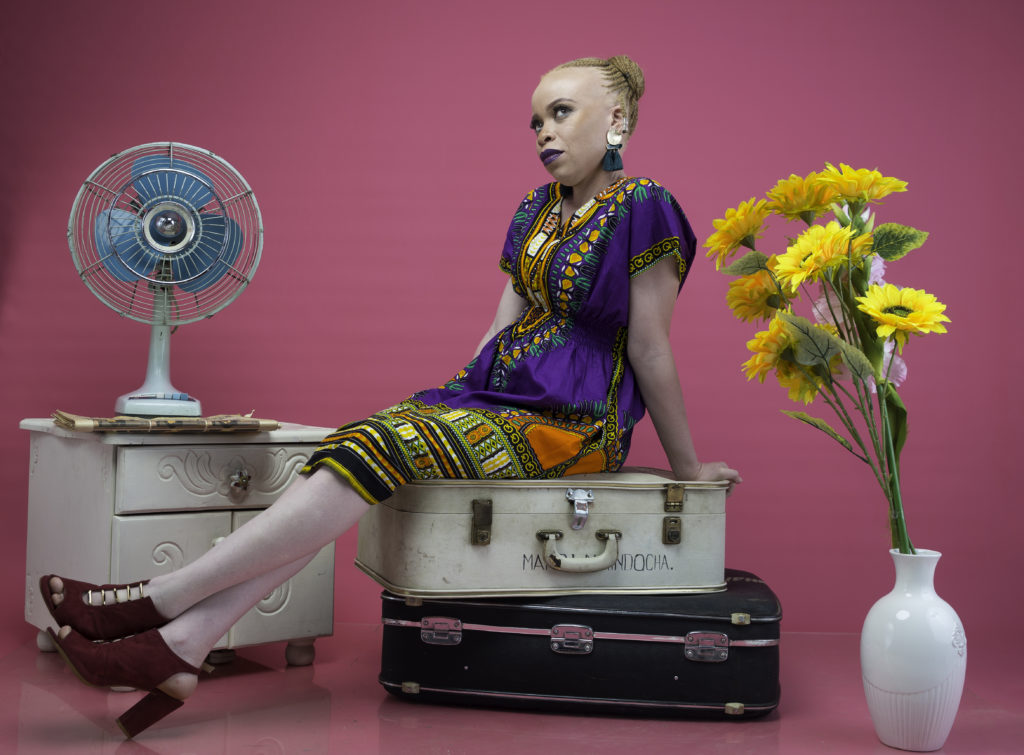 Growing up as person with albinism, Shega Mboya had always longed to defy the odds and chart out a new course for people like herself. ''After becoming a mother, I realized I had to do more than just running my home – especially for persons with albinism in my society," she says.
The constant attacks and abhorrent discrimination against persons with albinism fueled her resolve to use every forum possible to create awareness. The Voice program has given her such a platform to amplify her voice and campaign for change.
At the Tanzania Albinism Society, she works to educate religious leaders, politicians, teachers and doctors about the dangers persons with albinism face and jointly create strategies to change attitudes and beliefs.
''I took on this role to share my story: if people had understood my needs differently, I would have probably overcome my obstacles earlier,'' she says.
As she reflects on #BalanceforBetter, she hopes "to also encourage women like me (with albinism) to stop victimizing themselves and start being an inspiration. Only then will we build a gender-balanced world.''
Read Shega Mboya's complete story.
Breaking Barriers
Women account for more than half of the people living with HIV globally. As women, they also suffer the disease in a context of gender inequality, violence and exclusion. Tackling gender inequality is therefore crucial in halting the spread of HIV.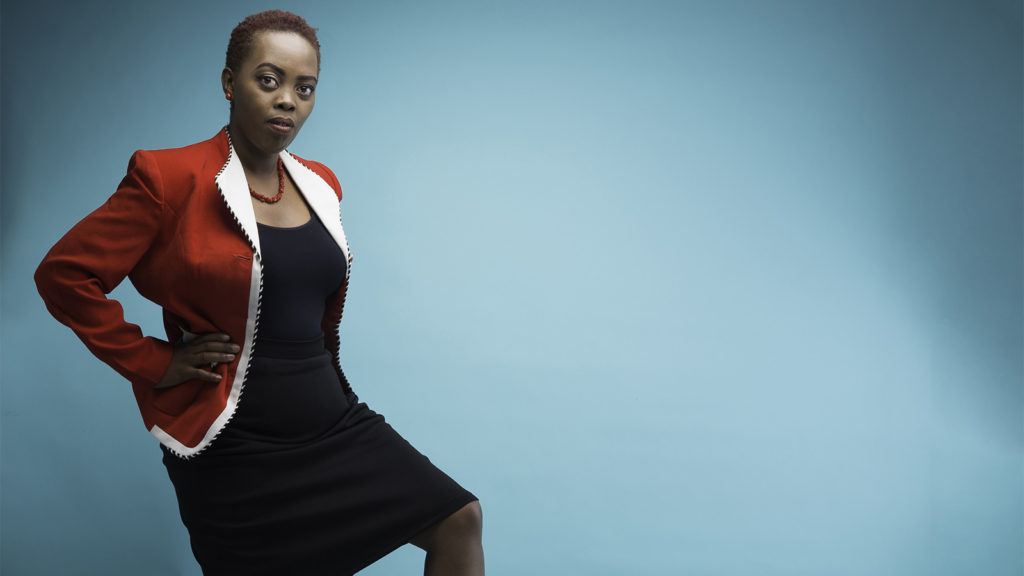 Ruth Kimani is Regional Roving Grants Coordinator for the Voice Program in Africa. She says reducing HIV infection rates among Kenya's women and youth must be addressed from a human rights perspective: ''I live in a society where HIV is still seen a public health concern. No one sees the need to open up conversations around sexual rights and diversity.''
My message to all women is that we need to find our voice to overcome the barriers that suppress us
The high numbers of young girls dropping out of school due to pregnancy and HIV infections sparked her determination to make a difference. She pushed for behavioral change messaging to influence attitudes towards HIV. "It wasn't easy. I took it upon myself to disrupt our way of thinking, which was met with opposition from parents and school institutions.''
Ruth is equally vocal about the importance of comprehensive sexuality education: ''We need to start having conversations about sex and sexuality to reduce HIV infections amongst the youth,'' she stresses.
For her, #BalanceforBetter means that women living with HIV can engage equally in society without societal and self-imposed stigma. ''My message to all women is that we need to find our voice to overcome the barriers that suppress us."
Read Ruth Kimani's complete story.