Women everywhere should be in control of their lives and able to participate fully in society. Hivos fights with them for equal opportunities. #PeopleUnlimited.
Breaking barriers for peace
Rajaa Altalli is a Syrian women's rights activist on a mission. "Let me tell you one thing," she says, "There won't be sustainable peace in Syria without effective women's participation in the peace process."
Women are the drive for sustainable peace and real justice.
No longer a bystander
Rajaa experienced the brutality of the country's regime up close. "In 1992, my father was arrested. At that time, I was 12 years old. We didn't know where he was. We knew later he was tortured." Afterwards, Rajaa vowed never to get involved in public or political life in Syria because it was too risky. However, when the Syrian revolution started in 2011, she felt she could no longer be a bystander. "I couldn't help myself. I wanted to be involved and tell the story of brave Syrians, women and men, who were taking to the streets to call for democratic change."
Taking the lead
The protests triggered a chain of events that led Syria into a bloody civil war that has claimed hundreds of thousands of lives and forced millions to flee their homes. Despite these horrendous statistics, courageous activists like Rajaa somehow find the strength to look towards the future. And when it comes to that future, she is very clear: we need women!
Without women no democracy. Without women no human rights.
"54 percent of the Syrian population is female. Many have lost their husbands. They had to take the lead," Rajaa explains. Fortunately, many women did, and they had to break a lot of barriers along the way. "They don't recognize themselves as leaders. Because conservative views say the main place for women is the house, instead of being active and taking part in public life."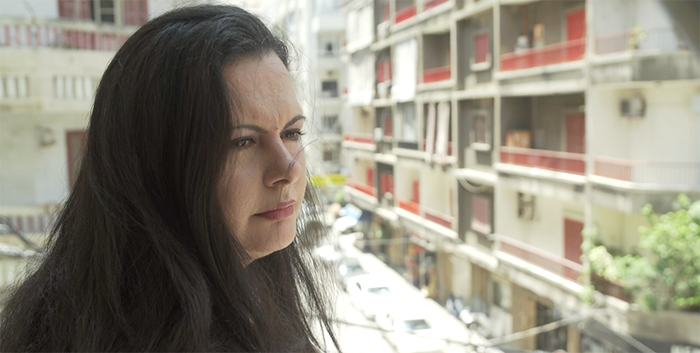 Rajaa is determined to change that. As one of the founders and directors of the Center for Society and Civil Democracy (CCSD), she has a clear demand when it comes to the future of Syria. "At least 30 percent of people involved in political bodies that will be established should be women." Hivos is a proud partner of CCSD. Rajaa is likewise positive about the partnership. "We experienced that Hivos was willing to exchange the information and provide not only financial support, but also institutional support and expertise."
A message to women
Her own experiences have made Rajaa realize her fight is not an easy one. Yet she has a personal message to women: "I know it's very hard, it's very challenging to not only break the social barriers, but also all the security barriers, but without you there's no future for Syria."
Read our feature Women front and center to learn why women's empowerment lies at the heart of our work.