Do you lead a creative hub or intend to do so? Then we have got the toolkit for you! This feature enriches your own learning journey, clarifies your thinking as a hub leader and allows you to engage with your team to get different perspectives and align ideas. Whether you want to define the purpose of your hub, connect with your community or enhance the impact you make, you will find valuable resources.
The toolkit was released as part of the Creative Hubs Academy project, a global partnership of Hivos, Nesta and British Council that supports creative hub leaders to sustain and grow their hubs.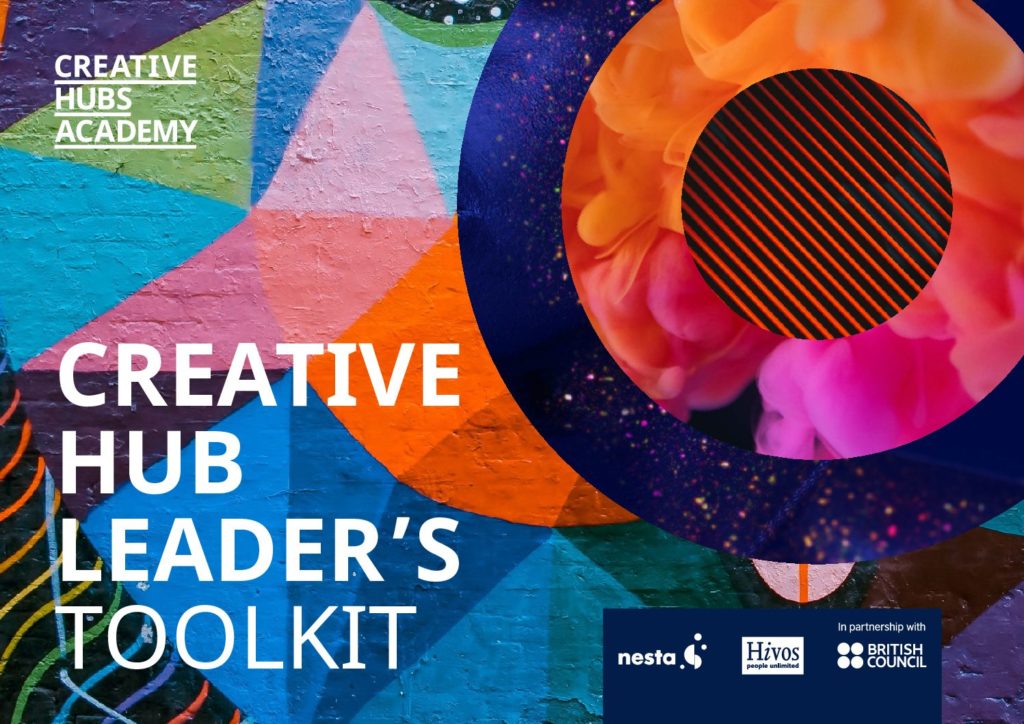 Creative hubs play a vital role by creating space for freedom of expression and providing a vital lifeline for growth and sustainability of often unique artistic practitioners and budding entrepreneurs. As 'convenors of creatives,' hubs serve local communities and connect creative practitioners. More than 100 hub leaders from across three continents co-designed the Academy. Together we developed practical tools and approaches, as well as face-to-face workshops and supportive coaching, to upskill creative hub leaders.
There's R.O.O.M. at Hivos  
Hivos is part of the Creative Hubs Academy through its Resource of Open Minds program (R.O.O.M.). The Academy builds on more than 5 years of Hivos' experience working with creative hubs and co-working spaces to support the development of creative and cultural sectors. We do this through programs such as R.O.O.M. and also BOOST, as well as through different Global Creative Hub meetings, such as our pan-African event African Crossroads, with editions in Marrakesh and Mombasa.
Find out more about our R.O.O.M. program.