On June 5, World Environment Day, the Collaborative Advocacy Network published an open letter signed by thirty-eight civil society organizations, including Hivos. The "Open Letter to the Brazilian Parliamentarians" urges the Brazilian Congress to advance a positive social and environmental agenda to promote sustainable development.
At an event held in the Brazilian Congress on the same day, indigenous congresswomen Joenia Wapichana sent a clear message that we strongly support: "We cannot dissociate the right to a healthy environment from indigenous peoples' rights."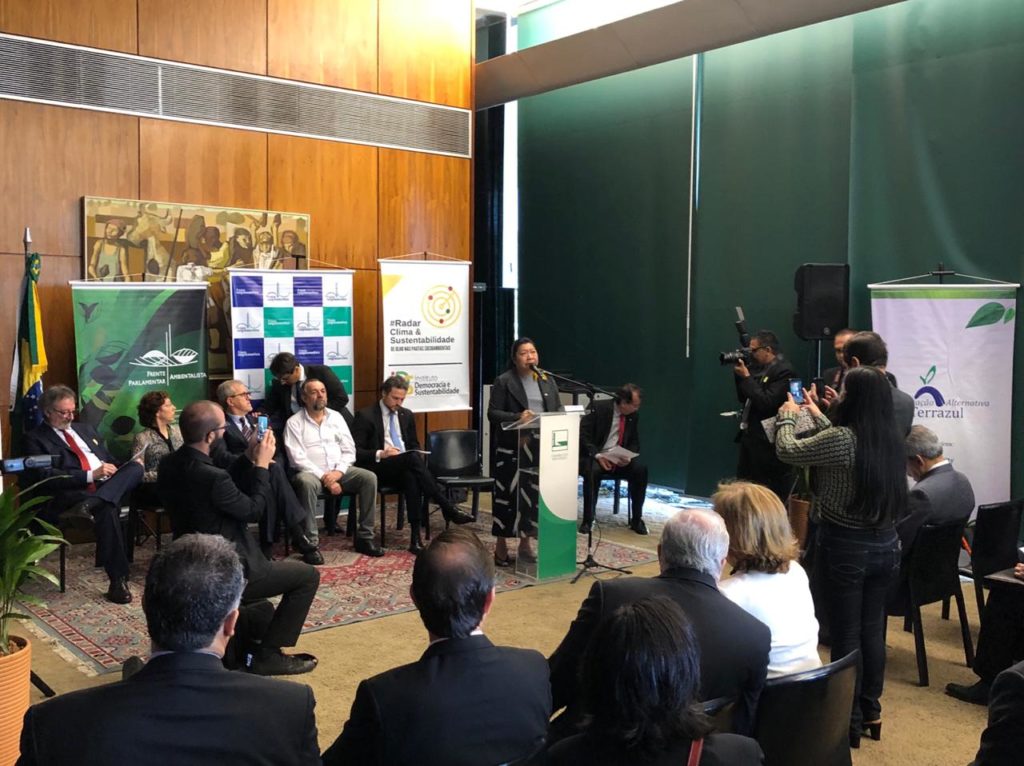 Our involvement
Hivos also signed the letter as an effort to bolster local community participation in the legislative process. But our involvement in these issues goes even farther. Hivos and Greenpeace are implementing a major project in Brazil, Ecuador and Peru: All Eyes on the Amazon. It supports indigenous people and local communities with research, mapping and satellite technology, legal expertise and advocacy to protect indigenous and human rights and environmental sustainability.
Urgency of the moment
The relevance of this project increased exponentially after the election of Brazil's new president, Jair Bolsonaro, whose government is attempting to carry out campaign promises like ending the demarcation of new indigenous lands, relaxing surveillance on environmental crimes, loosening up environmental licensing rules, cutting the budget for climate change mitigation projects, and allowing rural landowners to use weapons.
If these promises continue to be transformed into public policies, Brazil could face a huge setback in environmental and social achievements. That's why we have added our voice to those in Brazil demanding that state institutions act in concert to reduce social and regional inequalities, protect the environment, respect human rights and democracy, and ensure peace and social security in Brazil and beyond.