How Hivos is helping them in their battle for peace, rights, and inclusion
Last July, I attended a conference on women's rights in Syria organized by Hivos and its partners. To some it may sound strange to focus on women's rights in a country being torn apart by a civil war. Because if you ask people fleeing from bullets and destruction about their main concerns, they would probably say things like: safety, peace, health, stability and reconstruction.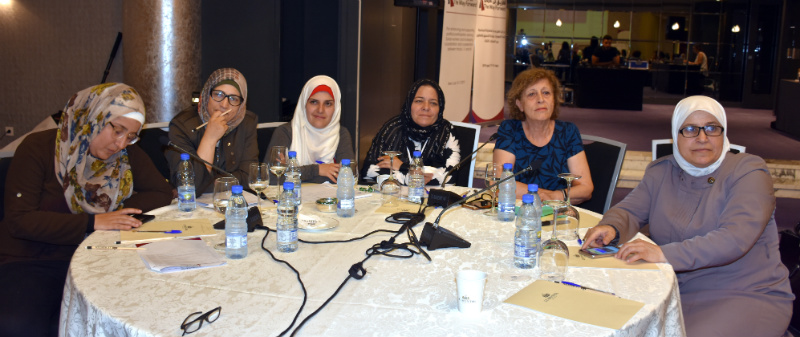 Women most affected by conflict
However, it is actually women who are most affected directly and indirectly by the consequences of large-scale conflicts. Syrian authorities are notorious for the systematic repression of their people, and especially for their outrageous attacks on women to spread fear and social unrest within communities. Women in Syria are used as tools to rip apart the social fabric and dehumanize society so the Assad regime can stay in power. Women who have been targeted are subjected to sexual abuse, rape, beatings and other severe forms of torture. These same women are often victimized once again when they are stigmatized by their community because of what happened to them. So they become isolated and dependent on humanitarian aid – if there is any.
UN Resolution on Women, Peace and Security
It was because these kinds of practices are common in times of war, or not sufficiently addressed in peace talks, that the UN Security Council agreed on its landmark Resolution on Women, Peace and Security (UNSCR 1325) almost 20 years ago. It addresses two major points – the inordinate impact of violent conflict and war on women and girls, and the crucial role that women should, and already do play in conflict prevention, conflict resolution, peacemaking and peacebuilding.
Parties engaged in conflict must protect women and girls from all forms of gender-based violence, especially rape and other forms of sexual violence that are prevalent during violent conflicts. The Resolution also urges all actors to increase the participation of women and incorporate gender perspectives in all United Nations peace and security efforts.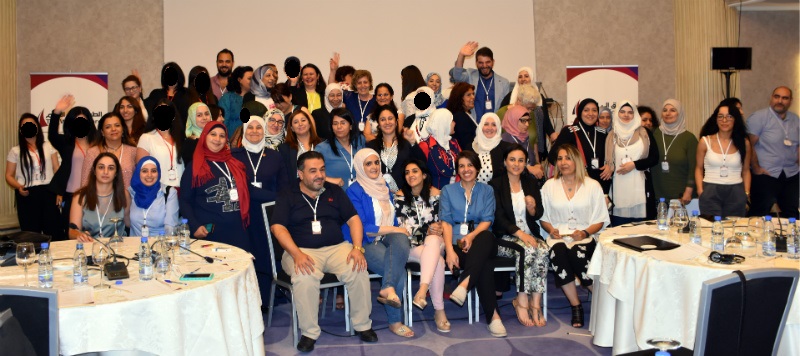 Hivos' support
For this exact reason Hivos has been supporting Syrian women in the UN peace process since 2016, with support from the Dutch government. The conference I attended is part of an ongoing effort to bring together Syrian women from all parts of the country and have them explain their vision for the future of Syria and how they see the role of women's rights.
Their discussions revolved around four areas of Syrian women's participation in processes and institutions that affect their rights: the UN peace talks in Geneva, women's participation in political decision making in Syria, women being able to contribute to the new Syrian constitution, and the role of civil society in supporting these objectives.
The outcome document of the conference reflects what these women see as important and realistic steps forward to achieve their equal and safe participation in rebuilding Syrian society and forging a sustainable peace.
For me, it was an absolute privilege to be part of this process and to support these women in their struggle for peace and a better and more dignified life. Bringing together women's voices around issues they can all relate to no matter where they are from in Syria, and seeing them agree on the way forward, was deeply inspiring. It also bodes very well for their involvement in their communities back home.
With the financial and political support of the Dutch government, Hivos has been involved in enlarging the political space for women in Syria. Without the crucial involvement of the Dutch government and its diplomatic efforts, we would never have been able to succeed internationally at so many levels.
But an end to funding threatens future gains
Unfortunately, we may not be able to maintain our support for these brave women, since the financial support Hivos and its partners have received from the Dutch government is coming to an end. Without it, this highly motivated group of advocates fighting for the right of all Syrian women to shape their own future may itself not have a future. All their accomplishments and steps taken so far, all the networks and collaborations we have created, will not have the chance to bear fruit.
And the timing could not be been worse. A constitutional committee in Syria is being drafted that will lay out the legal framework of a new Syria. Just like the UN peace talks, the constitutional committee is another definable process for the future of Syria in which women must take part – and now.
2020 marks the twentieth anniversary of UN resolution 1325. It would send a disastrous signal to women everywhere if the Netherlands decides to end their support for these women in particular, fighting against such huge odds. Especially now, in times of regressing liberal values globally, it is necessary to uphold and stand for peace, rights, and inclusion no matter what.