This year's annual Women Empowered for Leadership conference brought participants from Jordan, Lebanon, Malawi, Zambia, Zimbabwe and the Netherlands to Amman, Jordan to reflect and learn from our experiences. For example, what the main lessons should be, which strategies have worked, and how to further improve the situation of women in leadership positions.
The conference took place under the patronage of HRH Princess Basma Bint Talal, and in cooperation with the Human Rights Unit of the Prime Ministry of Jordan and the Arab Network for Civic Education (ANHRE). In her opening speech, Princess Basma said: "Despite the achievements around the world related to the empowerment of women and gender equality, results show that there is much that has not been achieved yet."
Dutch Ambassador Barbara Joziasse, who has served as ambassador to Zimbabwe in the past, stressed the importance of gender equality, in particular in economic participation, saying that "economic independence is the gateway to many other empowerment steps."
Some successes
Kubashini Ramaof Genderlinks in Southern Africa reported that Southern African Development Community countries have adopted increasingly more gender-sensitive legislation and policies. Women have achieved a good level of representation in political life, while a number of laws have been passed to protect women from gender-based violence and prevent human trafficking.
Asha Banda, of the Governance, Gender, Justice and Development Centre (GGJDC), spoke about gains in Malawi. In 2014, Malawi had 54 women councilors, or 12 percent of councilors in the country. In 2019, the number shot up to 269, or 50 percent of councilors. Asha saw this change as partly the result of strengthening strategies, identifying key stakeholders, and solidarity movements that her organization focused on. "The change was experienced in districts where WE4L is being implemented," she said.
In Jordan, progress has been driven primarily by women's quota established in 2003. Since then, efforts by civil society and women's movements, including WE4L, have encouraged more women to run for elections. In 2016, 15.3 percent of Jordan's members of parliaments were women, the highest percentage in its history. Five women won through direct competition (voting) and the remaining 15 were secured through quota.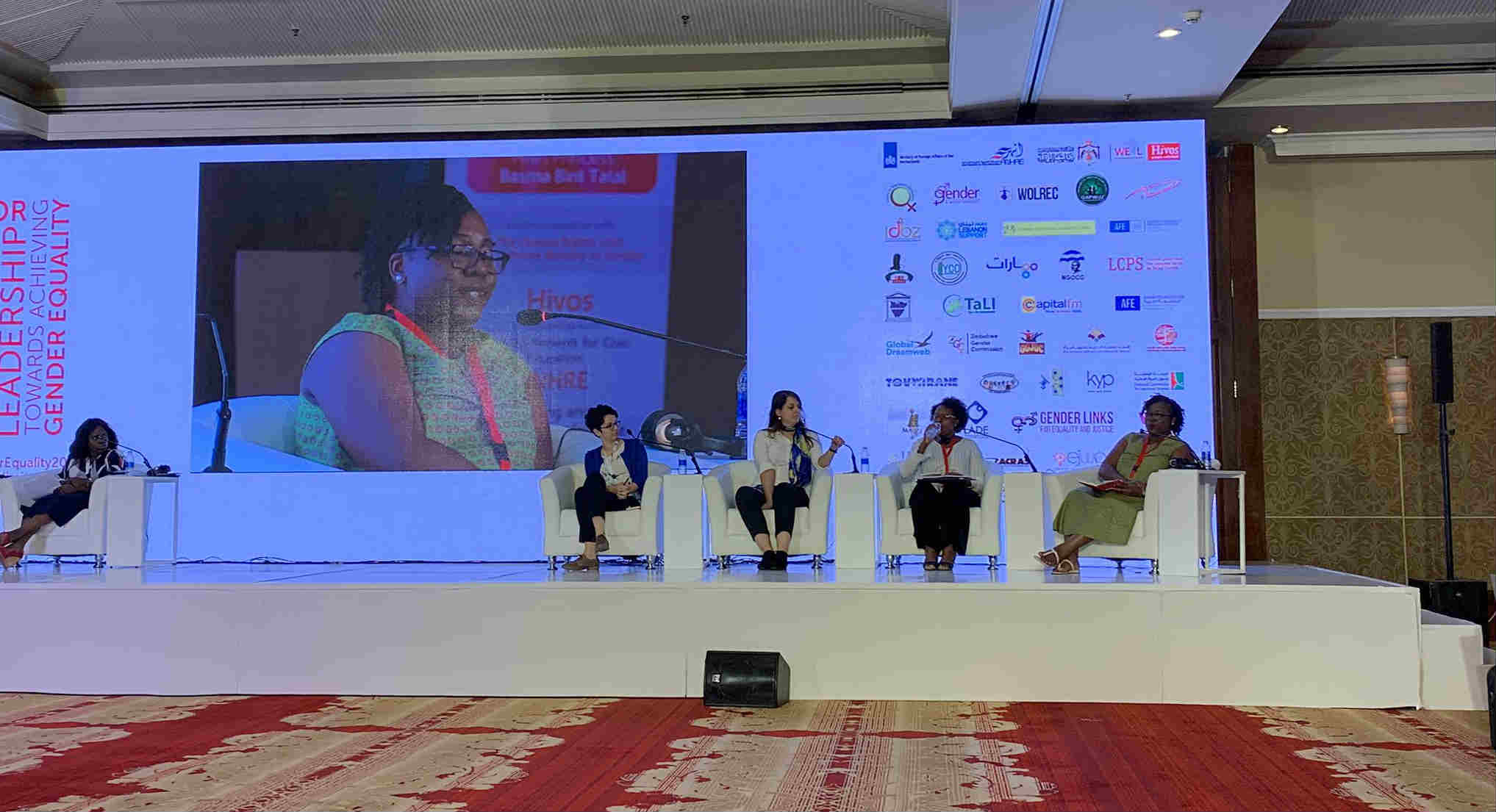 Remaining challenges
Nonetheless, there are real challenges to what has been signed on paper. For instance, the Southern African region has very high rates of gender-based violence. Here, women are not decision-makers when it comes to their own bodies and abortion, even when pregnancy results from rape. And national politics often ignore the needs of women despite their increased political participation.
As for the Jordanian quota, it has not actually changed the impact women have on politics, which brings us back to negative attitudes ingrained in Jordan's social structure and the public's view of women.
In both Southern Africa and the MENA region, women face many similar challenges long pre-dating the WE4L program. These include child marriage, gender-based violence, lack of access to education, the gender pay gap and limited access to leadership positions.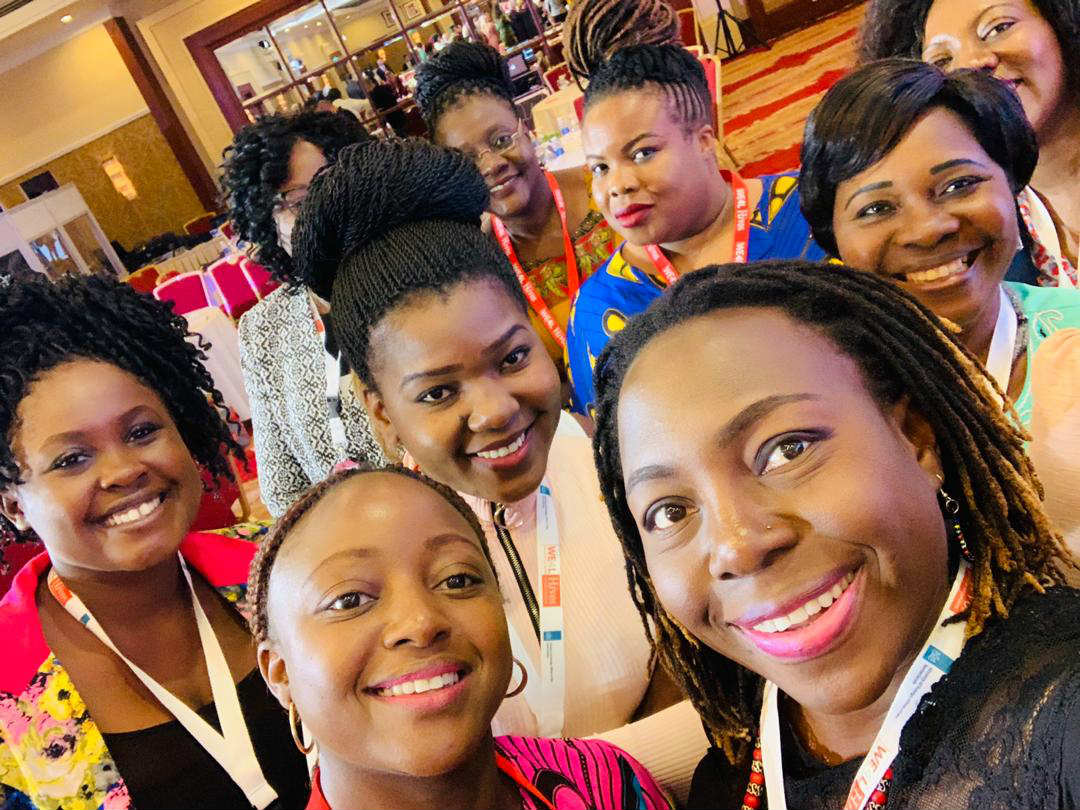 Recommendations
WE4L works directly with local potential leaders, syndicates, and civil society groups, so during the conference women shared their direct experiences from the field. Representatives from the five WE4L countries discussed measures to ensure the sustainability of WE4L outcomes, regardless of future funding, and shared best practices for creating positive systematic change in the situation of women leaders.
Attendees and speakers agreed that the local communities' needs should be taken into consideration as women are encouraged to be become active in public life.
Equally important, gender equality should not be presented as a foreign agenda as this would create more resistance towards change.
Involving respective governments, and engaging traditional leaders is important to create political and social will for supporting and promoting gender equity.
The role and importance of gender audits to monitor and track progress was also stressed.
Finally, reforming school curriculums should be at the core of any change strategy because changing people's mindset lies at the core enter of all important changes.
About Women Empowered for Leadership
Women Empowered for Leadership (WE4L) is a five-year program (2016-2020)  supported by the Dutch Ministry of Foreign Affairs' FLOW fund, managed by Hivos, and implemented together with local partners in Malawi, Zambia, Zimbabwe, Jordan and Lebanon.
It aims for women to have equal opportunities and the capacity to fully participate in political and societal decision-making processes. This also means women should be recognized and supported by politics and society as leaders and agents of change.