Civil society is under threat worldwide. Organizations and activists, trade unions, independent media and human rights defenders. All those who stand up for freedom of expression, human rights, a safe and clean environment and a livable climate in the future are struggling to keep their heads above water.
They are being thwarted by governments and non-state actors who shut them down and sometimes even kill them. These violations not only seriously undermine open and democratic societies, but also prevent us from achieving the sustainable development goals (SDGs). It is time to turn the tide!
Unabashed clampdown on freedoms
But NGOs, activists, bloggers and journalists are not taking all this sitting down. They continue to firmly resist forces trying to curtail fundamental freedoms all over the world. CIVICUS – the international alliance of civil society organizations – issues an annual State of Civil Society report that shows exactly how governments are increasingly – and unabashedly – clamping down on our freedoms.
SPEAK Campaign
That's why from 16 to 18 November Hivos is joining hundreds of organizations and activists in the second edition of the worldwide SPEAK! Campaign first launched by CIVICUS in 2017. The dark banner on our home page is how we are all marking the Day of Silence on November 16. Then, on November 17 and 18, the world will speak as one, with hundreds of events happening around the globe. Go to https://www.togetherwespeak.org/ to find or register an event.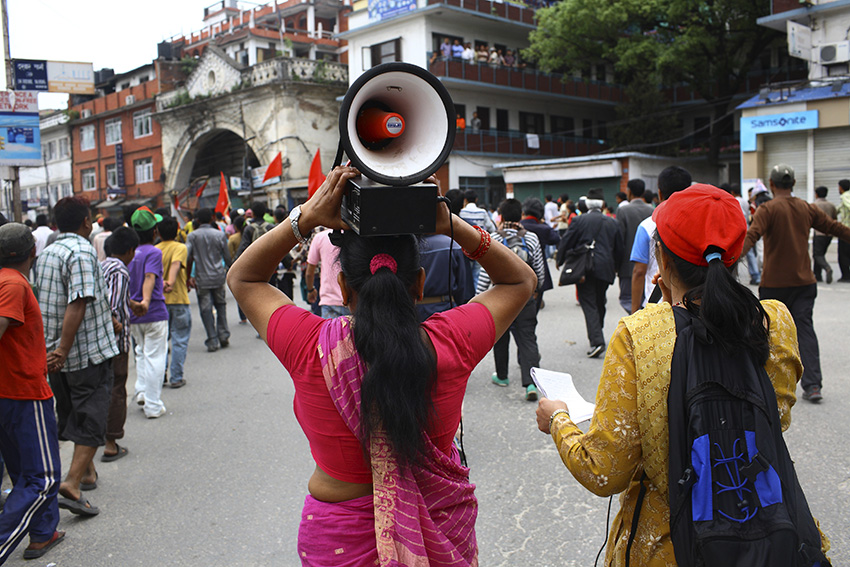 Shrinking civic space
For years, Hivos has been closely monitoring the effect of shrinking civic space on our partners and developing ways to either protect them, or if possible, "re-expand" that space.
Some are threatened in Guatemala because of their investigative journalism. Others are violently prevented from defending human rights in Nicaragua. Whether it is the LGBTI community harassed by police in Lebanon, or artists whose free expression is suppressed by authorities in Kenya and Tanzania.
They all receive our support – during the SPEAK! campaign and well beyond. Without them we cannot aspire to an open, green world where freedom, diversity and equal opportunities are the norm.
Stories to inspire you
During the SPEAK! Campaign, hivos.org is featuring stories on the home page about the organizations and activists we support in their inspiring struggle to regain and keep the space they have worked so hard to create.