Inspired by humanist values, Hivos' belief in self-determination and local ownership goes back all the way to its founding in 1968. In our first ever brochure, we wrote that "necessary changes should spring from communities themselves." And one of our most important strategy papers (1988) was titled, "Full Participation or the Access to Power." Right from the start, Hivos has promoted access to all forms of power for all citizens so they can actively participate in a truly democratic society. We consider local ownership not only a right – adhering to the adage "nothing about us without us" – but also the key to achieving long-lasting impact.
We help build social movements that strive for just, inclusive and sustainable societies.
It is this fundamental belief in people unlimited that still guides Hivos. People and their organizations are at the heart of our vision, mission and our solution-driven approach. We are convinced that citizen action is vital for the advancement of democracy, human rights and sustainability. Given the primacy of local ownership, we see it as our role to support marginalized people, facilitate their change agendas and organizations, and help build social movements that strive for just, inclusive and sustainable societies.
Our unique position
Hivos has a unique position at the intersection of diverse stakeholders and communities. Our partnerships and networks span LGBTIQ+ communities, women's rights and youth organizations, frontrunners in environmental justice and decentralized renewable energy, human rights defenders, artists, bloggers, independent media, transparency and open government advocates, civic technologists, and organizations with specialized expertise in digital security or public procurement.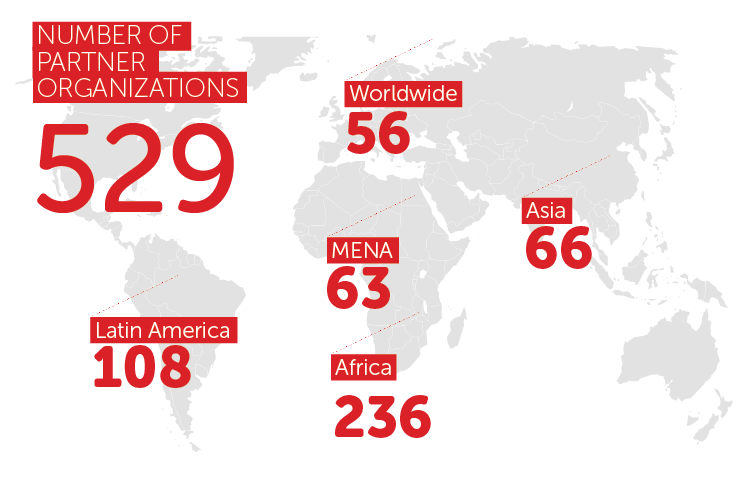 Always setting the pace
Hivos has always aspired to be a frontrunner and a pioneer. We are proud to be among the first supporters of the few courageous LGBTIQ+ activists in the 1990s. And we helped to build many – by now influential – LGBTIQ+ movements in Africa, Asia and Latin America. We initiated micro-finance before the term became popularized. The Sumba Iconic Island project we launched in 2010, now taken over by Winrock International, is demonstrating that access to reliable and 100% renewable energy for working class people in remote areas is feasible. And our Resources of Open Minds (R.O.O.M.) program supports artists and creative hubs around the world that diversify dialogue and debate in society and deploy the power of art to bring about structural social change.

Hivos has guts and dares to tackle sensitive issues. The way we question existing power structures and their effects on society, and on equality and inclusion, is different and innovative. We are not afraid to confront the powers that be in the quest for new solutions, nor are we afraid to critically review our own contributions to the mission and goals we have set.
Where we aim for impact
Hivos focuses on the following three areas because they are where major social and political transitions take place and where we, with our track record, can achieve real impact.