After two years of Covid-19 restrictions, worldwide LGBTIQ+ communities are finally able to attend the ILGA World Conference in person at Long Beach, California, from May 2 to 6. Activists and partners from our Free to be Me program will also be there, and we want to tell you why.
Philip Uma – Nigeria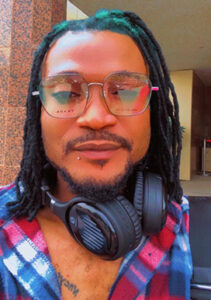 One of the participants is Philip Uma (she/he/they), Community of Action (CoA) facilitator for Free to be Me in Nigeria. They are worried about the situation in Nigeria for LGBTIQ+ persons. "The Same-Sex Marriage Prohibition Act of 2014 and certain housing and health policies criminalize and/or socially exclude LGBTIQ+ people and other subgroups. This has had a devastating effect on the Nigerian LGBTIQ+ community's social and economic position, resulting in alarmingly high levels of unemployment and their exclusion from social and political life," Philip tells us. "The media makes this worse by feeding all sorts of negative constructs and narratives about the LGBTIQ+ community into public opinion," they add.
Covid-19 has only made things worse. "The health and socio-economic impacts of the pandemic on LGBTIQ+ persons have made their living conditions terrible, especially in rural areas and among displaced transgender persons," says Philip.
That is why attending the ILGA World Conference is so important for them. "The Nigerian context is characterized by a fragmented LGBTIQ+ movement. In my role as CoA facilitator, I'm like a daring connecting pin between all the pieces, so it's key that I constantly seek to update my knowledge and skills in human rights programming for LGBTIQ+ people," Philip explains.
One of their main aims is to learn more about campaigning and lobbying for policy reform to respond to a recent bill proposed in Parliament that would amend the Same-Sex Marriage Prohibition Act to further criminalize cross-dressers.
But Philip also wants to collaborate globally. "I'm very eager to brainstorm with international LGBTIQ+ rights activists and visionaries to form a comprehensive action plan for strengthening LGBTIQ+ movements and communities in specific regions all over the world," they say, smiling.
Adisa Musah – Ghana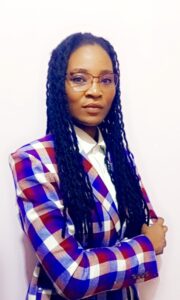 Another participant is Adisa Musah, (he/him), a Free to be Me CoA facilitator in Ghana. "The theme for 2022, LGBTIQ youth: future present change, is one that speaks to me as an activist. For me, the conference space is not just an opportunity to network and learn more to advance my work, but also to bring this knowledge home and help change the Ghanaian LGBTIQ+ space, where issues concerning young LGBTIQ+ persons are only beginning to emerge and be discussed," he tells us.
The situation in Ghana has been challenging for LGBTIQ+ people. "The Ghanaian LGBTIQ+ community has for years existed in an unfriendly environment due to existing laws that have been misinterpreted as anti-gay laws. Currently, Ghanaian LGBTIQ+ persons could face up to 10 years in jail for identifying or advocating for their rights if the proposed anti-LGBTIQ+ bill is passed. Ever since the discussion of this bill in Parliament, our community has faced increasing stigma, discrimination and abuse. So it's important to strengthen the capacity of local activists to either prevent this law from passing or to identify strategic ways to continue advocating for the protection of the rights of LGBTIQ+ persons should the law be passed," Adisa explains.
Katlego Chibamba – South Africa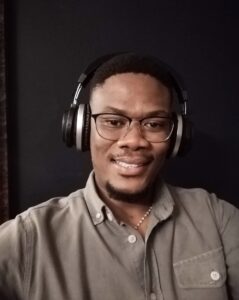 Katlego (he/him) is  also going to the ILGA World Conference. He is the Global Program Officer for Free to be Me at Positive Vibes. "In Free to be Me, we share our methodologies, tools and approaches that promote conscientization and help build movements for change. At the ILGA World Conference, we are sharing best practices and connecting with others. This conference offers a renewed lens of working, engaging and reflecting, especially on the changes that were brought by the Covid-19 pandemic."
Free to be Me
Free to be Me is an innovative program that builds and maintains a movement of self-confident and diverse LGBTIQ+ organizations and activists who advocate for their human and socio-economic rights. It is the first program of its kind to pave the way for targeted lobby and advocacy to get SOGIESC issues (sexual orientation, gender identity and expression, and sex characteristics) mainstreamed in economic development programs.
Although a disproportionate number of LGBTIQ+ people are poor, unemployed, and economically disadvantaged, few actors have addressed this either sporadically or structurally. Hivos' alliance with Positive Vibes, ILGA World, Global Interfaith Network, Workplace Pride and Sogicampaigns, with Hivos as lead party, aims to fill this gap through a combination of national-level approaches and foundational work at the global level.