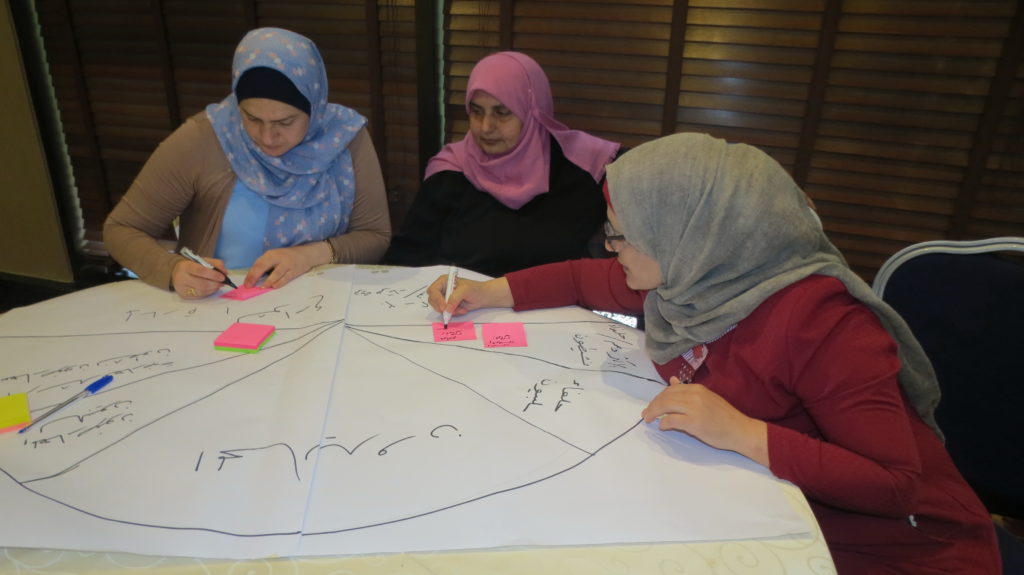 The Arab Network for Civic Education holds workshop on Gender Sensitive Community Initiative
By Noura El-Turk
As part of the Women Empowered for Leadership programme, the Arab Network for Civic Education (ANHRE) held a workshop to launch the Gender Sensitive Community Initiative.
This initiative aims at encouraging women in 9 local communities to participate in public life, decision-making and creating communication facilities to interact with decision makers. It promotes female participation in these local communities to reach influential positions in local councils.
The workshop, held at the Geneva Hotel, Jordan on 1-4 April 2018,  gathered 25 female participants from 9 governorates. During four days of intensive training,   participants developed  skills on gender sensitivity in data collection, community advocacy and campaigns.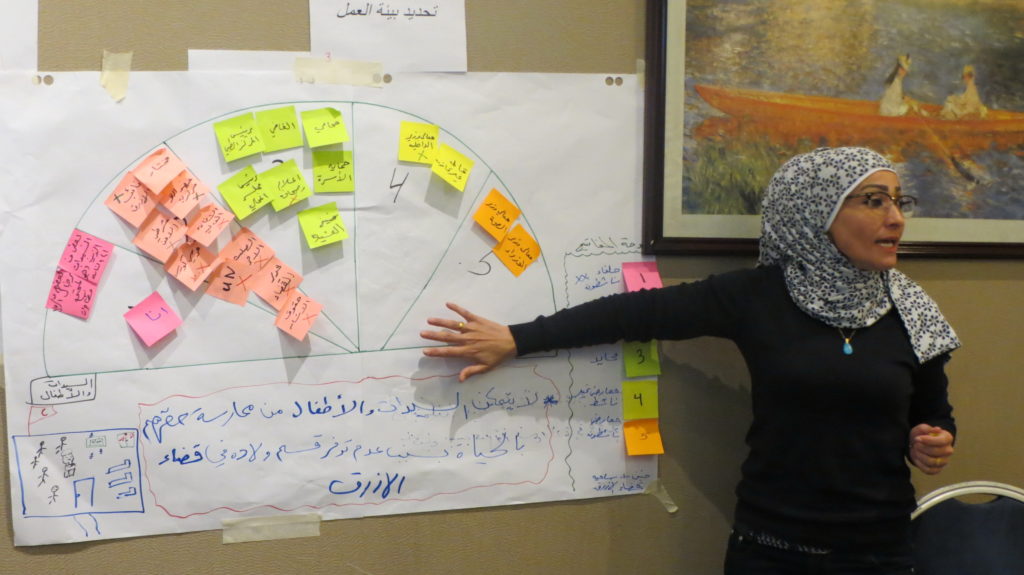 By the end of the workshop, participants had strengthened their capacities in designing and implementing  gender-sensitive campaigns in their communities. They  acquired skills in data collection and development of gender sensitive indicators , as well lobbying.
Dr. Rabaa Al-Majali, a participant from Karak Governorate, ssaid that the workshop gave her a deeper understanding of gender and gender inclusion as well as the necessary tools to plan campaigns in her community.
Jordan has a stark development and infrastructure disparities between urban and rural areas. Rural areas are more influenced by tribal structures within their communities. Women in many of areas often cannot run for local or national seats without  permission from tribal leaders.
With such socio-cultural differences, ANHRE  works on local rural communities, adapting its interventions to each area.
Building effective strategies to promote human rights and women's rights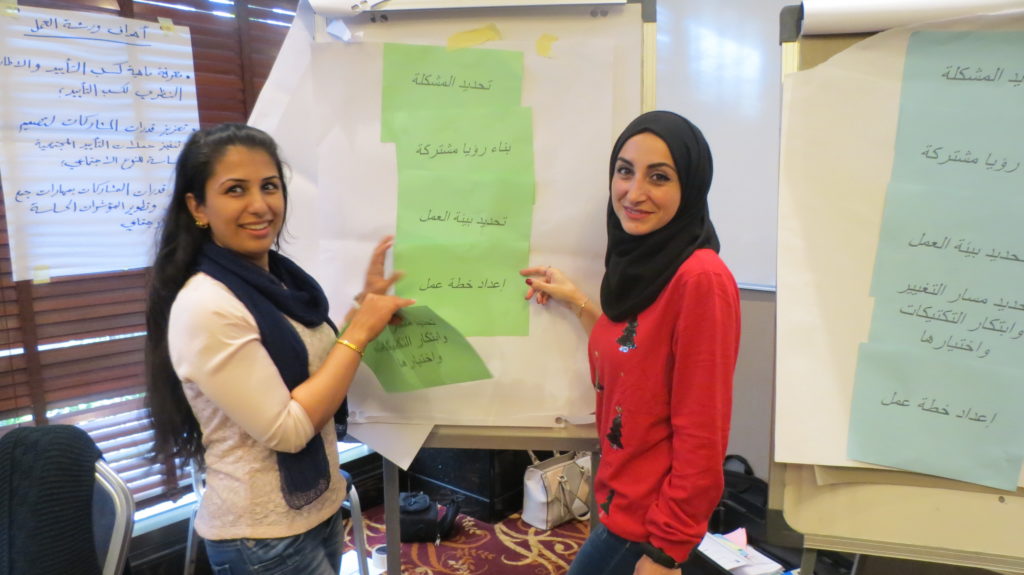 The workshop focused on a 5-step model on which the participants were trained:  1) identifying and defining the problem; 2) building a common vision for desired outcome; 3) determining the working environment; 4) determining the desired path of change; 5) and devising tactics for them. Following that an action plan was drafted.
During the training, participants applied this model  directly on their governorates. Participants found that each community demonstrated different problem and needs. For explain, in Suff (Jerash district), women struggle from the lack of safety and freedom of transportation. Whereas, in Hartha,  poor infrastructure  limits movement.
Thus each area requires a different vision for change. In Karak for instance, the focus was on promoting employment for people with disabilities in local companies. In Ajloun, extending health care working hours was a priority.Each governance also requires a different implementation strategy based on the working environment in that area.
By the end of the workshop,  initiatives began to take shape for the 9 governances. Skilled and well informed, participants return to their local communities with new objectives and capacities to influence change.