Despite the Zambian government's intention to diversify agriculture, the country is still heavily reliant on a narrow range of crops, mainly the monocrop maize. But before the government began supporting the production of maize, local, more nutritious crops like millet and sorghum were much more prevalent. Over time, knowledge about how to grow and prepare these local foods has been lost. Sustainable Diets for All partner, the Zambian Alliance of Women (ZAW), has created a women-centered movement focusing on bringing diversity back to the farm and the plate.
Facilitating agricultural extension services
One of the main ways the government is trying to diversify the country's food is through agricultural extension services. Employed by the Ministry of Agriculture and the Ministry of Health, extension workers act as intermediaries between policy and research, and farmers. They visit individual farms to provide training and help smallholder farmers pool their resources and market their products together as cooperatives. In addition, they hold cooking sessions to teach people how to bring this diversity to their plates. An example is preparing the much loved nshima with millet or cassava instead of maize.
However, each extension officer is currently responsible for 1000 farmers, which makes it very hard for the officers to tend to everyone. Furthermore, extension workers often lack transportation to reach farmers. ZAW recognized this and began helping transport the extension officers, literally picking them up and taking them to individual farms. ZAW also helps to prioritize training for women farmers in particular, especially how to turn crops into food products and form their own cooperatives. The training women get from extension officers helps them supply food to food chains and access markets.
Nelly's story
Nelly Lubeya Singoyi is one of 300 farmers who has benefited from ZAW's support. Nelly used to sell her tomatoes fresh, which meant that leftover tomatoes would often rot due their short shelf life. ZAW taught her that she could preserve and re-package her produce in various ways. "Before I met ZAW, I didn't know that the tomatoes I grow could be made into jam, tomato sauce, or even dried. ZAW taught me that I can dry any of our local foods and package them to prolong their shelf life. I've even started drying my okra, which also used to go to waste," she says.
ZAW has also helped Nelly and other women farmers access markets for their produce. "Most of my fellow women farmers go through the same things I used to go through. You grow crops, but you can't sell your produce at the price that you want and have very few options for the leftover produce. We have one big market, and middle men determine the price at which you sell your produce. ZAW has helped us market our products at very good prices," Nelly explains. ZAW's support gave Nelly the confidence to pursue mixed farming – both growing crops and raising livestock – because she knows there will be a market for whatever she produces.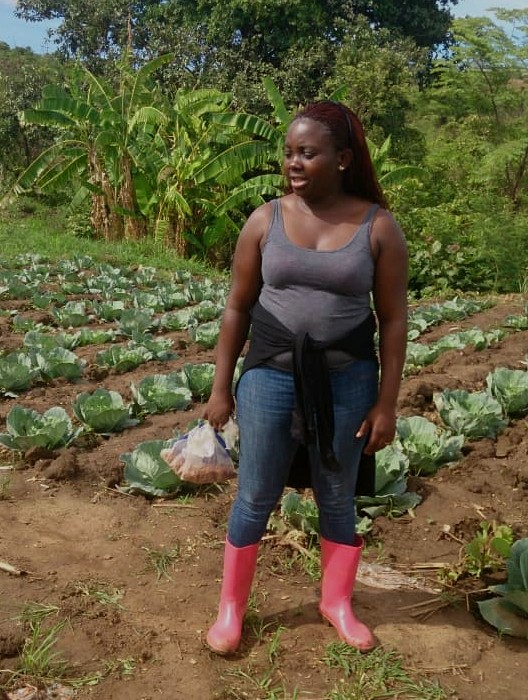 The knowledge that Nelly has gained from ZAW has also helped her get elected as the secretary of her cooperative. While cooperatives have traditionally been male run, ZAW is actively supporting women to take on leadership positions. The government gives agricultural inputs to these cooperatives. So having women leaders at cooperatives makes them responsible for determining which inputs they receive and can lead to more diversification on the farm and on the plate.
Why women are so important
ZAW prioritizes extension services for women like Nelly because they are the majority of smallholder farmers and produce the bulk of the food in Zambia. Furthermore, women do not have the same access to productive resources as men. With the limited capacity of extension officers stretched so thin, their services are often demand driven, putting women at a disadvantage. If women were given equal access to productive resources, then productivity would increase by 20 to 30 percent, according to the FAO.
Strengthening government policy on diversity
ZAW is also rallying support for diversity in production and consumption at the national level. They campaigned for crop diversification to minimize the impact of climate change by offering training in Climate Smart Agriculture. In partnership with the Ministry of Agriculture, they trained over 100 participants from two cooperatives in Kafue District on crop diversification, conservation farming, embracing food diversity and the importance of gender in cooperatives.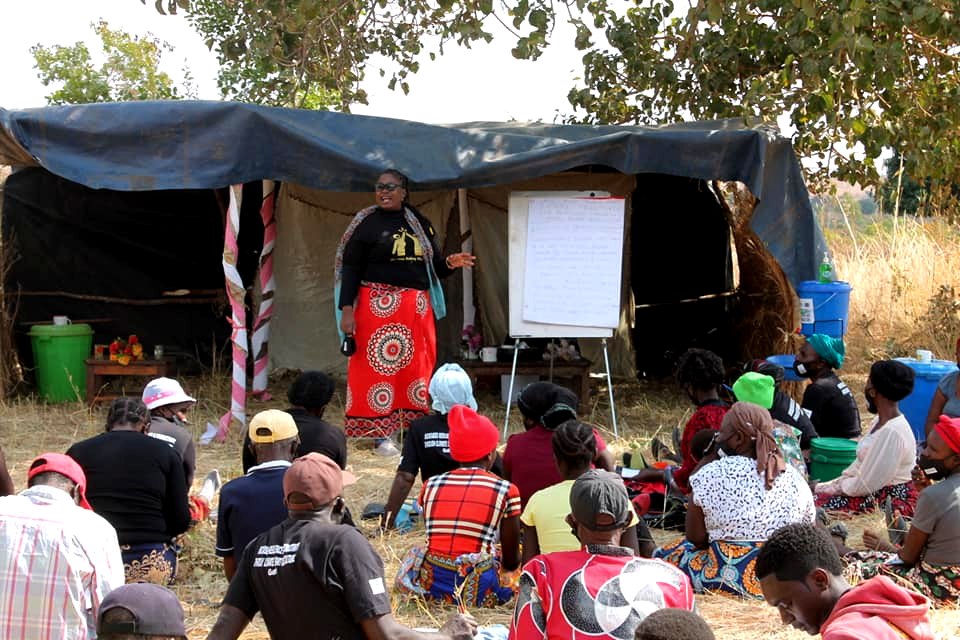 In September 2019, Her Honor the Vice President Mrs. Mutukwa Wina Inonge, asked ZAW to join other civil society organizations (CSOs) in helping draft the Presidential address to Parliament. Together with another SD4All partner, ZAW advocated for women's access to land, as well as the need for CSOs to argue for diversification beyond maize, especially in light of current low yields as a result of climate change.
ZAW Executive Director, Edah Chimya, is proud of the work ZAW has done to strengthen government policy on gender in agriculture. She tells us, "Our collaboration with SD4All has been a huge success in terms of building ZAW's capacity to engage government on issues affecting women farmers. We've created platforms for farmers to engage government, also giving government the opportunity to serve farmers better and address the concerns and priorities of women in particular."
Moving beyond maize
Not only is ZAW enabling women farmers to be agents of change in their own lives, it is supporting them to actively make their food system more diverse, healthy, fair, and green. As ZAW gets more and more women to join the diversification agenda, and continues to build mutual understanding between the government and women farmers, there is no doubt that Zambia will reach its goal of moving beyond maize.
This article is part of a series published in the final year of a unique five-year-long strategic partnership between Article 19, Hivos, IIED and the Dutch Ministry of Foreign Affairs. Under the ministry's Dialogue and Dissent program, Hivos has aimed to strengthen the influencing power of civil society around the world. You can find more of these inspiring examples in Raising voices around the world.