Three women fighting for a better life for the Yazidi community
On August 3, 2014, the Yazidi community in northern Iraq was brutally attacked by Islamic State (ISIS) fighters. Many men, teenage boys and older women were murdered, while more than 6,000 younger women and children were abducted and enslaved. They were forced to convert to Islam, work as house slaves and were systematically tortured and raped. The women were often passed from hand to hand and had to watch their daughters undergo the same fate.
Even though ISIS' army has now been defeated, hundreds of Yazidi women are still in temporary relief camps in northern Iraq with plenty of deep scars and few prospects of a future.
We want you to know about three brave women we've worked with. Each one is fighting in her own way for a better life for Yazidi women following the ISIS attacks. Layla, who survived nearly three years of captivity with ISIS soldiers. Behar Ali, co-founder of the EMMA women's organization in Iraqi Kurdistan that offers psychosocial assistance to female victims of ISIS. And Nafila Maani, born in Jordan but in love with Iraq, who visits Hivos projects as our project manager for Iraq.
Layla's story
Layla (pictured above) was held prisoner by ISIS for two years and eight months. During this period she was tortured, humiliated, raped and sold eight times as a slave. "When our kidnappers were fed up with us, they just sold us on. If no one was interested, they advertised us on the internet. That's how we kept falling into the hands of other terrorists," says Layla.
I want to share my story with the rest of the world, because everyone should know what happened to us.
Now thirty, she has decided to tell her painful story in a book and have it translated into English. Layla describes the horrors inflicted not only on her, but on many other Yazidi women. She wants the book, entitled 'Layla and the Nights of Pain', to raise the international community's awareness of the ongoing plight of so many other victims still in refugee camps in Iraq who cannot or dare not return home.
"I want to share my story with the rest of the world, because everyone should know what happened to us. I am not just a victim. I am a mother who wants to face the past, move forward, and create a future for myself and my children," she affirms.
Her book is very special. It is one of the few times a woman has broken the taboo in Iraqi society against talking about sexual violence by telling her personal story. And it was Layla's brother Kaled who wrote her story down. This is the first time a Yazidi man has been brave enough to listen to and write his female relative's story.
"No words can alleviate the pain we suffered. But what we can do is work on a future for those who have survived the genocide and want to rebuild their lives," Layla explains.
Hivos is proud to have made the publication of her book possible.
A woman on a mission
As a young woman in the late 1980s in Iraq, Behar Ali experienced the notorious poison gas attack on Halabja. When Saddam Hussein started another campaign against the Kurds in the mid-1990s, Behar fled to the Netherlands where she studied women's rights. After the fall of Saddam, she returned to northern Iraq to help rebuild her country.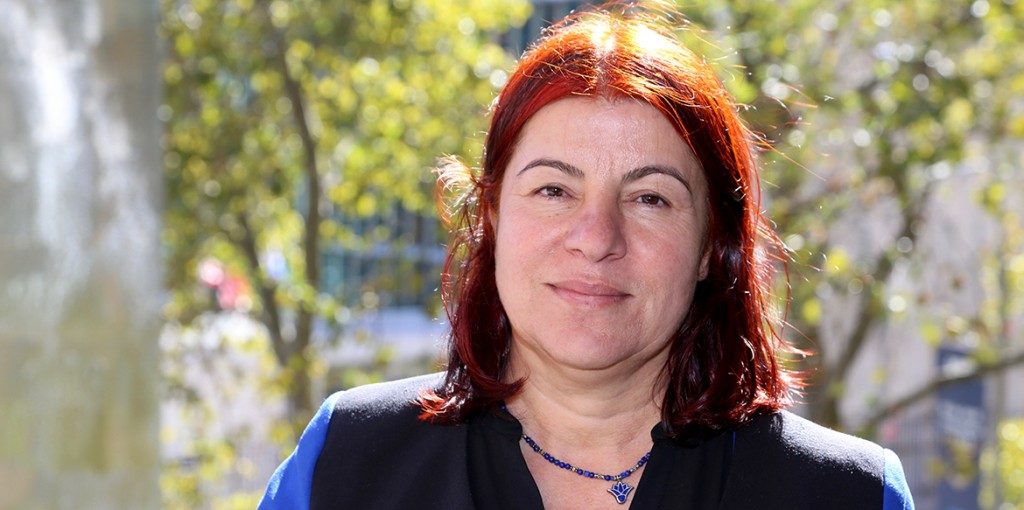 Behar is co-founder of EMMA, an organization established in 2013 that, amongst others, offers psychosocial support to victims of Islamic extremists. The treatment they receive for trauma helps them refocus their gaze firmly on the future.
"Women whose entire families have been killed by ISIS seek help from EMMA. There is so much suffering; many of them have endured the unimaginable," says Behar. "First they saw their men killed and their houses destroyed. Then they were sold as slaves to ISIS fighters."
"We can't just rebuild homes, we have to rebuild people."
EMMA
Hivos has been working with EMMA since early 2015. Our support has helped them hold peace conferences, run awareness campaigns, screen films, create art therapy trauma treatments, set up a community center and give creative and vocational workshops for Yazidi women in refugee camps. With all this, the women can start to find peace of mind, discover their own voice and identity, and try to build a new life.
This year, EMMA has started "dream planning" workshops. These are designed to help the women still in camps think practically about a concrete dream for the future. Hivos is currently raising funds for these workshops through a crowdfunding campaign in the Netherlands.
Back to Dignity
In November 2018, Nafila Maani visited one of the EMMA projects we support, Back to Dignity. Before she joined Hivos in 2017 to manage our projects in Iraq, Nafila worked for 19 years in international development and humanitarian assistance, mainly on women rights, child protection, and displacement. She is currently doing a Ph.D. on 'the Role of Female Youth in Jihadi Movements'.
When Nafila visited Back to Dignity, she saw how many Yazidis still live in camps in northern Iraq and learned about the grim realities faced especially by the women. Many Yazidi women and girls who escaped captivity or returned after ISIS' army was defeated have been rejected by their community. Either because they were forced to convert to Islam, were married outside the Yazidi community, or had children by their rapists.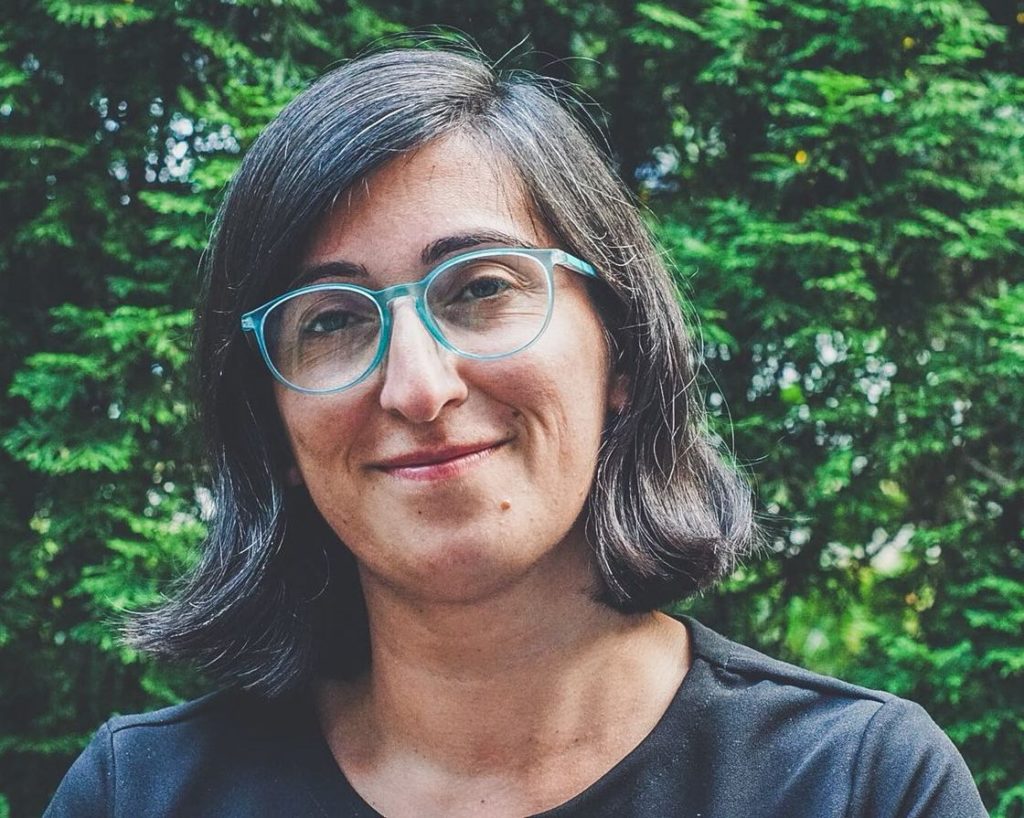 In this situation, assistance is not just about the necessities of life and vocational training. Nafila also saw how Behar and her team are helping Yazidi women like Layla rebuild their confidence and dignity. "These women, and also their children, suffer a huge stigma. This makes it even more difficult for them to even think about the future. But with Back to Dignity, they get what they need most: psychological help to change their own mentality and move forward," explains Nafila.
Hivos' focus on supporting this sort of positive change is also what motivates Nafila to work in areas of Iraq that can still be relatively dangerous.
"Human rights have always been my passion, and at one point I discovered that the people I admired most were often also supported by Hivos, like the women at EMMA," she says. "That's special. I'm very happy and proud that I can now work here myself."
Layla and Behar at HagueTalks
HagueTalks #33 at Humanity House in The Hague on August 3, 2019 will commemorate the attack on the Yazidi community by looking at the current plight of Yazidi women in Iraq. Hivos is organizing the program and will present the photo exhibit 'Dare to Dream: Five years after the attack on the Yazidi community' by Iraqi photographer Seivan M. Salim. Layla and Behar Ali will tell their personal stories, and Layla will present her book.