Hivos believes people should have access to sufficient, affordable and healthy food that is produced sustainably, now and in the future. Join us as we take you around the world to see inspiring examples of how we can change the food system together.
Life Beyond Maize
Zambia faces a double malnutrition burden: 40 percent of children under five are stunted, and 23 percent of Zambians are overweight. A major cause is the limited diversity of Zambia's food production and consumption. Zambia's agricultural production is dominated by maize and this is mirrored in the nation's diet. Our short film, Life Beyond Maize, takes a close look at the problem and how we can solve it.
Food voices in Zambia, from mothers to ministers
"I grow a variety of crops for the diet of my children to keep them healthy." - Johannes Matibenga (farmer, pictured above)
"I don't want to be the Minister of Maize. I want to be the Minister of Agriculture in Zambia." – Hon. Dora Siliya, MP (Former Zambian Minister of Agriculture)
"The practice of good nutrition begins with me as a mother, a wife." – Daisy Phiri (mother of three)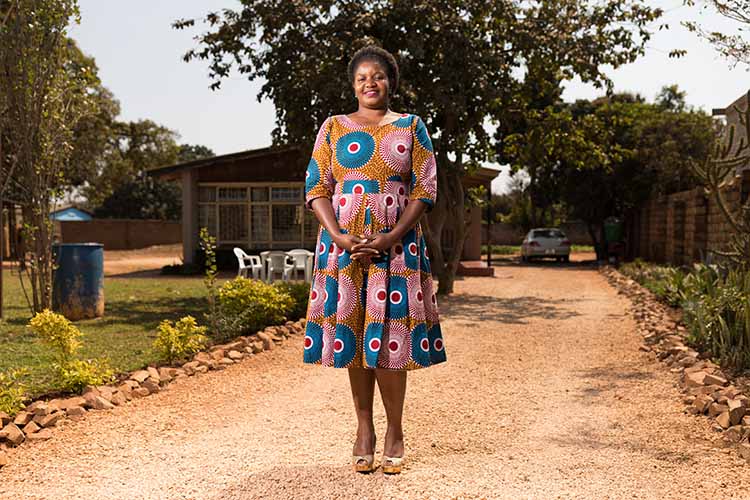 Hivos and Sustainable Diets for All
Sustainable Diets for All is an advocacy program that uses evidence, including evidence generated by citizens, to help low-income communities in Bolivia, Indonesia, Kenya, Uganda and Zambia get better access to sustainable, diverse and nutritious food. The five-year (2016–2020) program is coordinated by Hivos, the International Institute for the Environment and Development (IIED), and partners in the five focal countries. We work with citizens and partner organizations to influence policies, market practices, government actors and international institutions to promote diets which are diverse, healthy, fair and green.
Watch other videos
There is an increased consumption of processed fast foods in Indonesia, especially among children. Healthy Generations Ahead shows how starting a healthy food movement in Indonesia begins with children and their parents.
Prioritizing Andean grains and promoting biodiversity and can lead to more sustainable, healthy diets in Bolivia. A Turn for the Better shows the vital role that women play in the food system, from production to consumption.
Many healthy indigenous crops in Uganda have been abandoned in favor of cash crops like sugar cane and rice, with consequent detrimental effects on people's diets. Food is Life, shows how crucial it is for public policy to include the voices of people working in local food systems if we are to ensure sustainable diets for all.